With so much uncertainty surrounding COVID-19, exploring new subject areas could help propel your future. Explore courses through OUA in a range of areas including business, education, IT and more.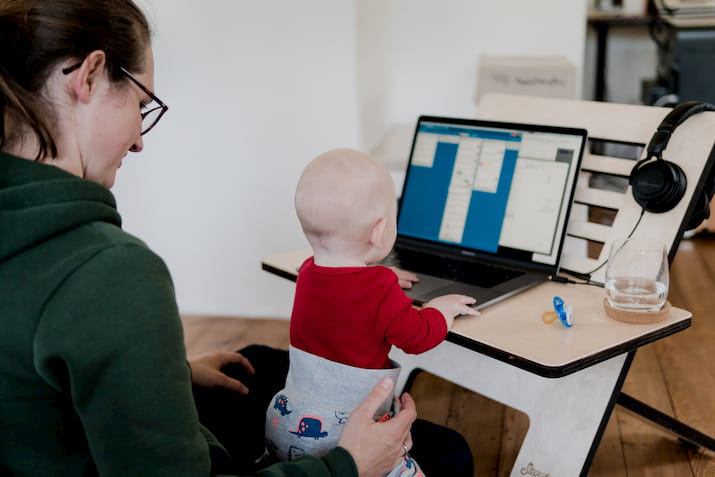 Through Open Universities Australia (OUA) you can study online with leading Australian universities without sacrificing your work or other commitments. We've rounded up some courses you can invest in to propel your future career.
1. Griffith University's Introduction to Marketing
Whether you're running a small business, closing a deal with a client or simply promoting your personal brand, marketing is essential across all industries. Without it, how will we know what's out there? Learn the basics of marketing and promotions and get ahead of the game - whatever industry you may be in.
What you'll learn:
How to tailor a message to reach a market segment.
The importance of ethical and sustainable business practices and corporate social responsibility.
How to write, implement and control a marketing plan.
> Find out more about Griffith's online marketing course
2. Curtin University's Managing the Learning Environment
The pandemic has affected how we learn, with schools, universities and even workplace training shifting to online delivery. Learn about how you can maintain a safe and supportive environment while tackling the challenges of COVID-19.
What you'll learn:
Strategies employed with schools and other systems to support students' wellbeing and safety.
The importance of the relationships between students, educators, parents, communities and professional networks in education.
How to engage students and meet the needs of diverse learners.
> Find out more about Curtin's learning environment online course
3. University of South Australia's Design Thinking and Digital Innovation
Challenge your comfort zone by brainstorming creative solutions to a range of digital issues. You'll be able to apply the skills gained in this course to a range of scenarios both in and out of the workplace, as you enhance your problem-solving skills.
What you'll learn:
An understanding of business and social environments and the role of digital innovation within an organisation
How to define a problem, taking into consideration cultural and ethical implications.
How to explore and evaluate solutions and create prototypes.
> Find out more about UniSA's design thinking online course
4. University of Tasmania's Responding to Diversity: Global Perspectives
Global health has certainly been the theme of this past year. Make a difference to the future of health systems and learn about the diverse needs of the population and how you can safely deliver care.
What you'll learn:
The diversity of races, religions, ethnicities, genders and cultures in Australia and how this impacts individuals' health.
How to apply culturally-safe theories and practices to deliver care to sensitive populations.
How to advocate for better healthcare outcomes for diverse populations.
> Find out more about this UTAS online course about diversity in healthcare
5. Griffith University's Business Data Analysis
You may use data and statistics every day without a second thought, or you may have no idea how to use it, period. In this course, you'll gain practical skills in Microsoft Excel and learn how to summarise and present statistics and graphs - great for making an impression at that next team meeting or presentation.
What you'll learn:
How to use statistical tools to perform data analysis and interpret the results.
How to recognise situations where statistical data would be of benefit, and how to collect data.
How to create a hypothesis and analyse correlations between data.
> Find out more about Griffith's online course on business stats and data
Short courses FAQs
Is funding available?
You may be eligible for funding support, depending on the course you're studying. To find out more about fees, study loans and student allowances, get in touch with our expert student advisors today.
> Learn more about funding
How long do short courses run?
Short courses can run anywhere from a few weeks to a few months. The duration of each course and the start dates are listed on the individual course webpage.
> Browse all single subjects
What other courses are available?
We work with leading universities across Australia so you can access hundreds of online short courses, undergraduate courses and postgraduate courses. If you're enjoying a short course and want to pursue further studies, in many cases you can use the course as credit towards a full degree. Find out more about our Open Door Policy or get in touch with our expert student advisors to learn more.
The flexibility of online learning means you don't have to give up your current commitments. Through us, you can access hundreds of online courses with leading universities across Australia.
Whether you're in Darwin or Dandenong, you'll be able to complete your studies online and help propel your future career. To find out more about studying through OUA, enquire online or give our expert student advisors a call on 13 OPEN.