You don't have to become an astronaut to work in the space sector. You don't even need to go to NASA. Space jobs are on the rise right here in Australia.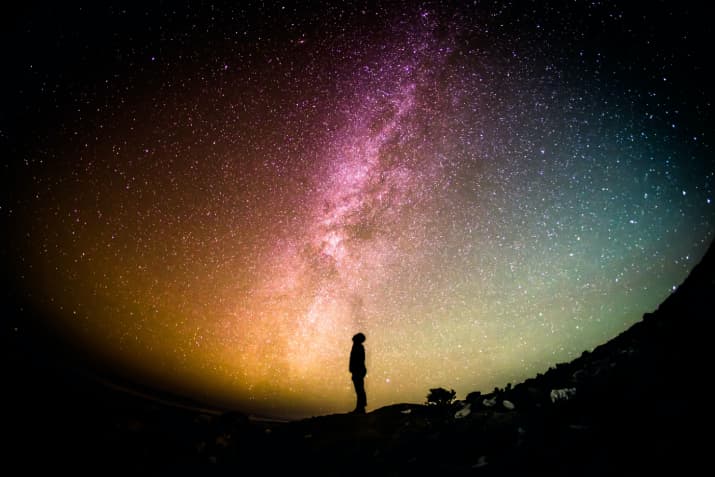 If you're fascinated by NASA's Perseverance rover, you're not alone. Over 21 million people watched the robot's harrowing final descent onto Mars when NASA shared the live video feed on 18 February 2021.
Ever since, there has been a huge surge of interest in space careers from Americans eager to make their own small mark on the universe.
While this might sound like an unrealistic career path to those of us here in Australia, that's not actually true. Believe it or not, this is the best time in history to get involved in the local space industry.
Wait, Australia has a space industry? Tell me more.
In 2018, after acknowledging that Australia was one of few countries left in the world without its own space agency, the Australian Government decided to launch the Australian Space Agency in Adelaide, which focuses on things like manufacturing spacecraft, managing satellites and supporting international space agencies through research and engineering.
The government is so dedicated to Australia's space industry, in fact, that it will create 20,000 new space-related jobs by 2030.
Many of those jobs will appear at private space start-ups, which all specialise in their own areas. There are more of them than you might think in Australia. Queensland-based Gilmour Space Technologies is preparing to launch the country's first locally-built rocket by 2022. The Aboriginal-owned Centre for Appropriate Technology (CfAT) in Alice Springs has established a new satellite facility that will change Australia's ability to observe the Earth, particularly during natural disasters.
SpaceX founder Elon Musk has even recognised the potential of our space industry, announcing he wants to work with Hobart-based company Incat to build "floating, superheavy-class spaceports for Mars, Moon and hypersonic travel around Earth" in the world's oceans.
What can you study online to work in Australia's space sector?
There are so many different study paths you can take to work in our growing space industry. While STEM subjects are an obvious choice if you'd like to work in science or engineering roles, there are also plenty of opportunities you can pursue with other skillsets.
Here are five study areas you should consider if you'd like to launch your space career:
1. Astronomy
Astronomy is a fantastic choice for those with aspirations to discover something new about the universe. While it might sound like a lofty career in theory, it's actually quite a technical role that requires a passion for computers and mathematics.
Some astronomers work with telescopes and cameras to observe the planets and the stars, while others create computer simulations to explain observations, like how galaxies are formed.
To get into astronomy as a career, you'll need to study an undergraduate science degree before completing a postgraduate degree in astronomy or astrophysics. Once you're qualified, it's likely you'll work for a government agency, in an observatory or with a university.
Study pathway: If you want to give astronomy a try without committing to a degree, you might like Astronomy and Black Holes, which is a 13-week course from RMIT. You'll explore the stars and their lifecycle, make predictions about the universe, and learn the basic laws of physics—all essentials that will help you understand our solar system on a whole new level.
2. Physics
Astrophysicists study the laws of the universe to help us understand our place in it. They have diverse roles in the space industry and specialise in everything from analysing space weather to studying the origin, evolution and future of our solar system.
If this is a role that interests you, then you'll need to earn your undergraduate degree in science or applied science with a major in physics, before going on to study a postgraduate degree in physics or astrophysics.
Study pathway: A good place to start is Murdoch University's 13-week General Physics course, because it will introduce you to physics at an undergraduate level. You'll explore all the basics, including the laws of gravity, energy, light and sound, and if you're hungry for more, then you can enrol in a related degree.
3. Engineering
Engineers play a crucial role in the space industry. Mechanical engineers build and maintain the technologies that are sent into space, while software engineers design the software that enables us to control objects beyond our atmosphere.
Nick McLean, a Propulsion Engineer at Gilmour Space Technologies, told the Australian Space Agency that "space engineering is the ultimate engineering challenge" because you need a combination of structural, chemical, electrical and software engineering skills to succeed. If you have a curious mind, then this could be the field for you.
Study pathway: Try an introductory engineering degree, like the University of South Australia's Associate Degree in Engineering. You'll study civil, electrical and mechanical engineering at a first-year undergraduate level, so it's a good way to get a well-rounded feel for the subject.
4. Communications
Our national space agency has a major goal: inspire the next generation of Australians to become interested in space. And who can help them with that job? Creatives, of course! Every space organisation needs a communications team to publicise its events and share its accomplishments with the world.
Study pathway: An online Bachelor of Communication with the University of South Australia will give you the marketing skills you need to create compelling content around space travel. With this degree, you could also start pitching articles about space exploration to local science and technology publications, like the Australian Space Outlook Magazine. This will show employers how passionate you are about the subject when space-related comms roles come up.
5. Cyber security
Space orgs need to share highly sensitive information without fearing security breaches, which is where cyber security specialists come in. They will be incredibly in demand as Australia's space industry grows, because they help protect satellites and ground station computer systems from malicious attacks.
Study pathway: If you'd like an introduction to cyber security, consider an Associate Degree in Applied Technologies (Cyber Security) from the University of Tasmania, where you'll learn all about programming and internet security.
If you already have a degree in IT or another field, then a Master of Cyber Security from Griffith University might be more your speed. This advanced degree qualifies you to work for the government or private sector and could be your ticket into the space industry.
Want a career in Australian's space sector?
For free and unbiased advice about your online study options, chat with an Open Universities Australia student advisor now on: