Conrad's illness kept him from a physical job in construction, but the degree he's gaining will reconnect him with the industry he loves.
Having grown up in a blue collar suburb, Conrad often found himself on construction sites as a young teen, offering a helping hand for a bit of cash. What he loved about construction was getting his hands dirty, to help create something tangible. Over his career, Conrad had worked in the fields of business and IT, but what he could create in the digital world simply didn't satisfy like it did in the physical world.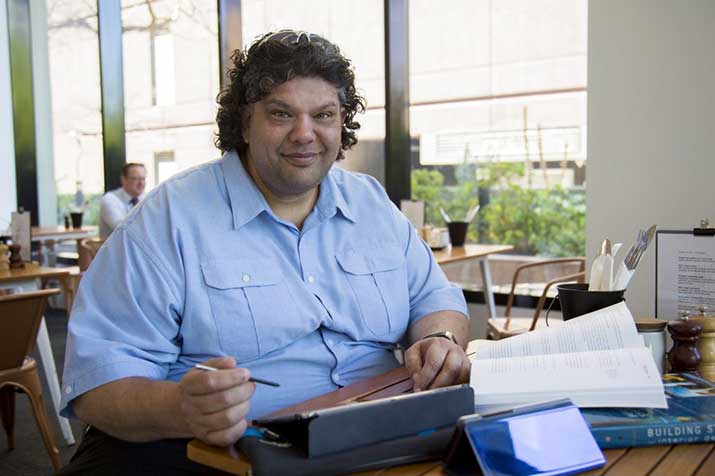 Conrad worked for years in the construction industry, labouring and operating machinery – he even started a paving company in Ireland with two friends. When he returned to Australia, he moved onto other opportunities, supervising construction teams. Conrad always put work first, and because of the sedentary nature of his roles, his health declined. In 2013, he collapsed at his worksite, and his diagnosis was diabetes. For safety reasons, he was temporarily unable to be on site, which left Conrad wondering how to fill his time, and what his future could hold.
After cementing his goal – to become a construction or project manager – Conrad's first step was university. He was looking for construction management courses that allowed him the flexibility to improve his health. He found a great match, and enrolled in Curtin University's Bachelor of Applied Science (Construction Management), online through OUA.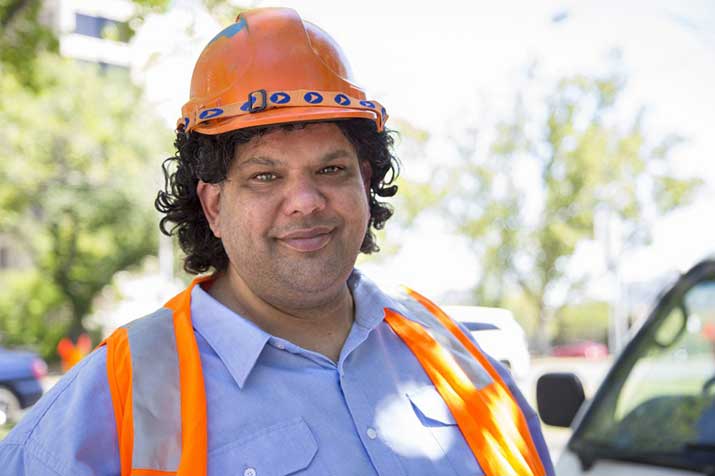 Conrad often faces questions about the legitimacy of online study, but his experience has turned him into a strong advocate. "If anything, I think its actually ahead of the curve because online study is the future. We're living in a digital world right now." Conrad says. "Where face to face universities exist in a single geographical location, the student cohort that I study with are dispersed across the planet."
Every step forward in Conrad's degree, is a step closer towards a fulfilling career. "I think I was always destined for more than working on the tools, and now I've taken the step to actually achieve that."
It's never too late to start fresh
Don't let circumstance stop you from reaching your goals. Beginning a university course is easy through OUA:
Find the right degree for you – We can guide you in your selection from hundreds of degrees from leading Australian unis.
Start studying, regardless of history – We offer single undergraduate subjects from full degrees without any entry requirements.
Gain credit towards your degree – Apply for credit for past study, or your work experience, and finish faster.
Graduate with a degree from a leading uni – Study through us, but graduate with exactly the same university degree as on-campus students.
Feel supported from start to finish – Our Student Advisors can guide you in the right direction and help with your enrolment.
Related courses:
Bachelor of Applied Science (Architectural Science) – Curtin
Bachelor of Construction Management – UniSA
Master of Applied Project Management – UniSA
Browse  thousands of courses from leading Australian universities.
Or complete the form on this page to chat to an advisor about study options.
Explore courses