When he realised the ease of online study, Edward's goals went from squeezing through with a 'pass', to achieving excellent marks.
For Edward Sadza, online study is not just about accelerating his progress up the corporate ladder, but showing his children that "anything is possible if you put your mind to it". The father of two is doing an MBA with RMIT University, while working as a project manager at NAB. In the beginning, his competing commitments had him wondering whether a 'pass' was all he should aim for, but OUA's flexibility and support changed his mind. He's already on his way to excellent marks.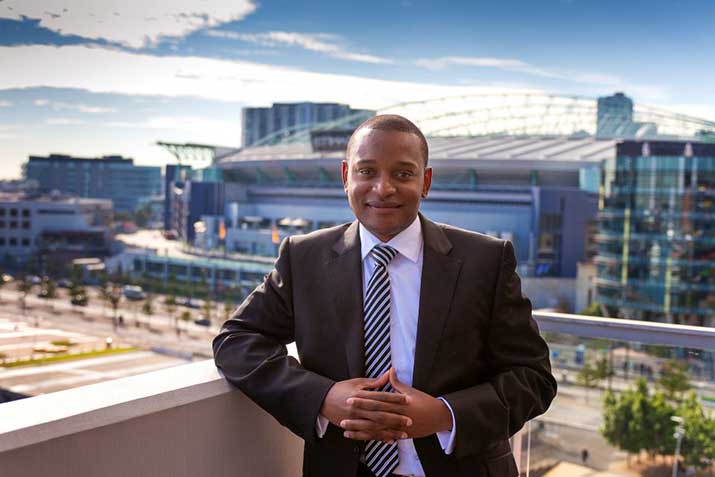 Push yourself towards greater things
Through OUA, there's no need to choose between your commitments and your passions.
Find the right degree for you – We can guide you in your selection from hundreds of degrees and single subjects, from leading Australian unis.
No barriers to study – We offer single undergraduate subjects from full degrees without any entry requirements.
Gain credit towards your degree – Apply for credit for past study, or your work experience, and finish faster.
Graduate with a degree from a leading uni – Study through us, but graduate with exactly the same university degree as on-campus students.
Support from start to finish – Our Student Advisors can guide you in the right direction and help with your enrolment
To express your interest in any of the courses on offer through OUA, fill out the form on this page and a friendly student advisor will get in contact. Otherwise, start browsing thousands of courses from leading Australian universities right now.