Thinking about enrolling in one of these business specialisations? Let's explore which option is your best fit.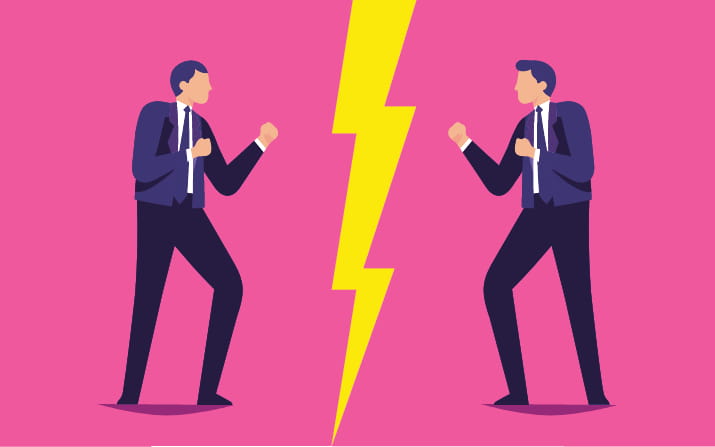 Businesses are facing unprecedented challenges. Under more pressure than ever to be agile, they're looking for experts with fresh ideas to help them navigate an uncertain future.
You want to study a course that matches your goals and passion areas. But business management and business administration sound similar, so it can be hard to know which option is right for you. Let's take a look at what makes them different and how to decide the best path to take.
What's the difference between business management and business administration?
Though they have related titles, these two fields serve quite different functions when it comes to business success.
| | |
| --- | --- |
| What is business management? | What is business administration? |
| Leadership is at the heart of business management. People with degrees in business management tend to focus on how a company uses its resources, services its customers and supports its valuable people. | If you're interested in regulation and governance, business administration is a great career path. With a business administration qualification, you will make decisions about company growth, policies and operations. |
| Who should choose this path? | Who should choose this path? |
| If you'd like to be more directly involved in running a business and encouraging employees to perform at their best, business management may be for you. | Those who prefer to be involved behind the scenes could find business administration suits them best. You'll ensure everything is running smoothly, aligns with business goals and adheres to compliance and regulation requirements. |
Instead of thinking in terms of business management vs business administration, consider how they work together. Management roles establish a strategic direction and grow the business through fresh marketing, employee engagement, great stakeholder relationships and exciting use of technology.
But without strong business administration, it's impossible to put those plans into action. These roles function in harmony: business administrators implement the right payroll, legal compliance, insurance and tax obligations, workplace safety and so on, which supports business managers to keep the company moving forward.
Where can you take your career?
What can you do with a business management degree?
What can you do with a business administration degree?

Business management is a wide-ranging degree with diverse career outcomes. As you study, you'll learn core skills across every business function, from marketing to accounting. Then, you'll have the option to specialise in an area that interests you most.


Graduating as a business management specialist, you'll have in-demand, job-ready skills to flourish in public, private and non-profit organisations.

With a focus on making strong business decisions, you will be an essential member of many business teams. Your study will encompass areas like ethics and corporate governance, alongside foundational business subjects from economics to leadership.


As a graduate, you'll have the confidence to make sound business decisions that support companies to meet their goals.

Your career pathways may include...
Your career pathways may include...

Human resources manager
Business analyst
Project manager
Management consultant
Logistics manager
General manager or executive

Compliance officer
Company secretary
Financial controller
Tax manager
Risk manager
Procurement officer

Relevant qualifications
Relevant qualifications

Graduate Diploma in Management
What is a typical business management salary vs business administration salary?
If you're wondering if business management or business administration pays more, there's no definitive answer. With such a wide variety of career options available when you graduate, your earning potential can grow with your experience and specialisation.
There are many ways to approach a new career in business. It's a broad field with opportunities in all sorts of areas, including finance, marketing, human resources, logistics, policy development, economics, information systems, operations and data analytics. Understanding your strengths and interests can help you choose the right business course to study.
We can help make your choice a little easier. Find out more about the online business management degrees you can study through us with universities including Swinburne and La Trobe. Compare options for online business administration degrees at institutions including the Australian National University (ANU) and Charles Sturt University.
Still unsure about which path to take? Speak with one of our friendly student advisors. They're here to guide you there.
Browse  thousands of courses from leading Australian universities.
Or complete the form on this page to chat to an advisor about study options.
Explore courses