Thanks to her major in business law, Billie has the skills she needs to push for diversity in the workplace.
Billie has spent her career as an advocate for Aboriginal and Torres Strait Islander communities. She started off in the courts, where she focused on civil disputes and Indigenous land rights. Now, she pushes for reconciliation initiatives at Woodside Energy, which is one of Western Australia's largest oil and gas employers.
In her role, Billie fights for Indigenous employment opportunities and sustainable practices. She also builds strong relationships with those in the Pilbara, Kimberley and South West regions, so that they have a voice in all energy projects.
"Diversity [and] reconciliation is very important to me," Billie explains. "It's really just about all of us being treated equal and treated fairly, and making sure we give everyone the same opportunities, regardless of who they are and what their background is."
While her years of experience have taken her far, Billie knew a qualification would help her achieve even better outcomes. She decided to earn a Bachelor of Commerce (Business Law) with Curtin University, which was available to study online through Open Universities Australia.
"Commerce is very relevant to my area of work," she says, explaining that she reviews a lot of contracts and agreements. "My studies have already helped me improve my writing and communication skills… [I've also learnt] how to persuade different people so I can promote reconciliation."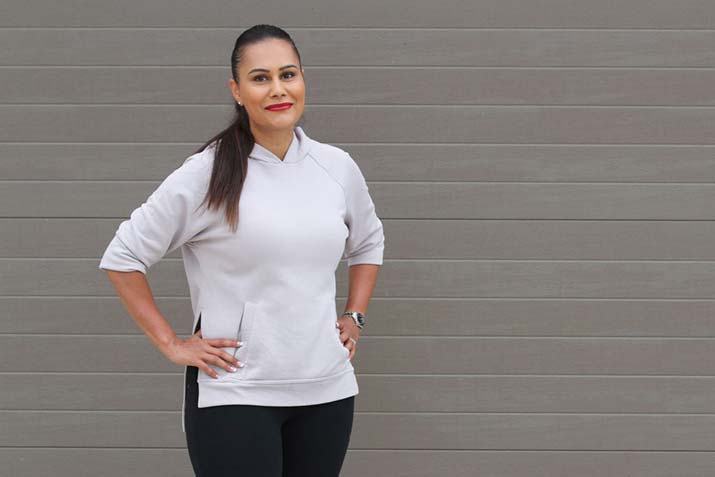 Why online study made sense
Billie chose to study online through us because entry was easier. Our open-door policy made it possible for her to get into university through single subjects, without any previous study experience. "Once I passed those prerequisites, I was able to keep going in the commerce degree," Billie explains.
As an Indigenous student, Billie also has access to extra support services, including private tutoring with one of her peers. She says this has made the transition into study life much easier, and encourages other Aboriginal and Torres Strait Islander students to look into it.
However, it's the flexibility to study when and how she wants that has made the most difference. "When you have kids, and a toddler and a newborn, it can be quite difficult to stick to a schedule," the busy mother of three explains.
"My ultimate career goal is to excel and be a great role model for my children and my community. I want them to learn all that you can about this world, and what you're capable of doing."
As she continues to create a more inclusive future for her children to grow up in… it's clear Billie is already on her way there.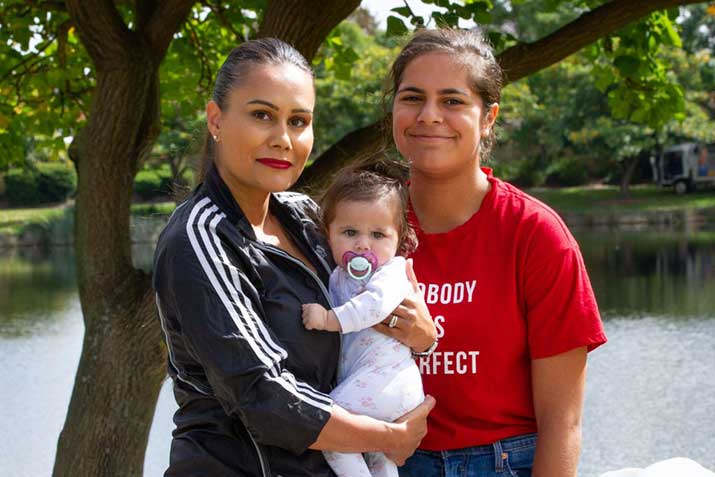 Reach your ultimate career goal
We believe that education has the power to lift people up. That's why we're always here to guide you towards the right course for you.
Through Open Universities Australia, you can:
Find the right course – Choose from hundreds of degrees and thousands of subjects, all delivered by top Australian universities.
Earn the same degree as an on-campus student – When you enrol through us, you study online with your chosen uni (and graduate with them too).
Study, regardless of your history – If you don't have a strong academic background, we can help you access subjects without entry requirements.
Gain credit towards your degree – With the right work or study experience, you can finish faster.
Feel supported from start to finish – Get help from a local expert student advisor right through to graduation.
Explore related courses
Bachelor of Commerce – Australian Catholic University
Bachelor of Commerce – Edith Cowan University
Bachelor of Business (Human Resource Management) – University of South Australia
Bachelor of Laws – University of New England
Browse  thousands of courses from leading Australian universities.
Or complete the form on this page to chat to an advisor about study options.
Explore courses