While it's tempting to retreat to a hammock, summer is the perfect opportunity to chip away at your degree. But there's no need to lock yourself in a dark room.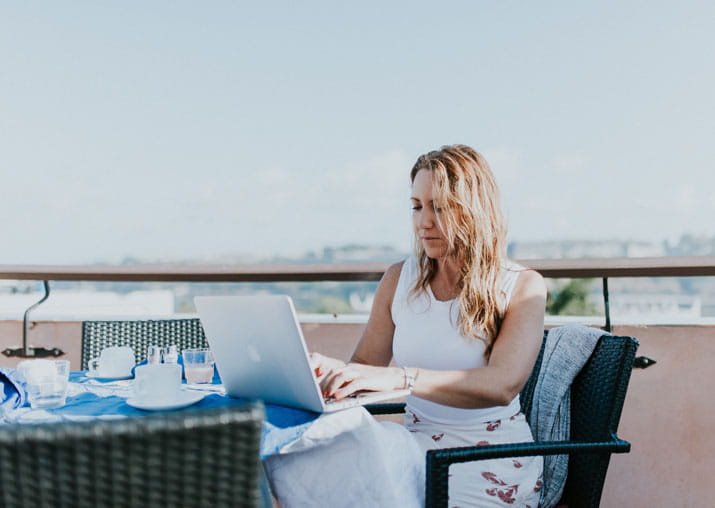 The benefit of OUA's online courses is that studying over the summer break is always an option, and a great way to get ahead. Here are 10 of the best things about studying over summer.
Finding the perfect subject

Summer time is the perfect excuse to pick up a unit or two simply for enjoyment. If your degree allows for electives, now is your chance to rebel a little bit and study simply for pleasure.

Having more daylight hours

Daylight savings is a godsend for summer students, because it gives you more daylight hours for study as well as fun activities. That extra daylight helps combat feelings of missing out.

Switching blankets for bare feet

There's a simple pleasure in changing your study wardrobe, embracing the changing of the seasons and throwing open the doors of your house to enjoy the breeze while you work.

The beach, the pool and the park

What do these places have in common? They all call for good reading material! If you'll be spending lots of time lazing away by the sea or under a tree, consider bringing along a textbook to learn something new at the same time.

Starting the new year one step ahead

While everyone else is working on emptying their brains, you'll certainly have a bit of a spring in your step come February when you're one step ahead of all the others. (You will also bring graduation day one step closer…)

Getting all the best study spots

No more fighting over the best spots at the local library – now you can take advantage of having it all to yourself. The free aircon is nice too.

Study time doubles as a tanning session

Kill two birds with one stone by sunning yourself while you do your readings. Just watch out for those textbook tanlines!

Work quietens down leading up to the holidays

If there was ever a time to juggle work and study, it's in the summertime. Most workplaces are winding up ahead of the new year, which makes life a little easier.

All the best study snacks are in season

Mangoes, watermelon, cherries… arguably the best study snacks are in season during summer. Swapping hot chocolate for stone fruits can only be a good thing.

Recorded lectures are great for long walks

One of the best things about being an online student is the fact that your lectures can go anywhere with you. So you can take your lectures out for a long walk in the sunshine.
Browse  thousands of courses from leading Australian universities.
Or complete the form on this page to chat to an advisor about study options.
Explore courses