Learn more about this six-month postgraduate qualification, which can help you go after more niche jobs.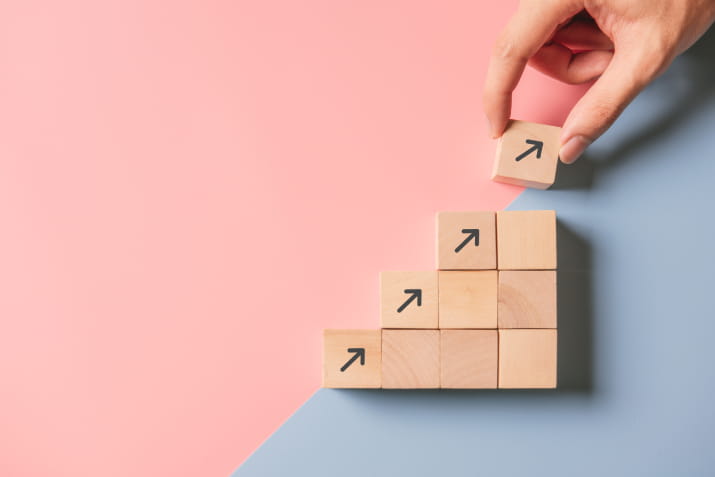 If you'd like to move into a new industry or advance in your current one, then a postgraduate qualification can be a great way to get there. The right course will help you upskill in the areas that matter and show employers you're serious about improving your knowledge.
But which postgrad qualification should you go with? Here's why it's worth considering a graduate certificate.
Define it for me first: What is a graduate certificate?
A graduate certificate is a short postgraduate qualification that sits one level above a bachelor degree. It's made up of just four subjects.
Graduate certificates are designed for those who already have some experience in their industry and want to gain more specialised knowledge in a single area. While entry requirements differ from course to course, you can generally enrol in a graduate certificate if you have an undergraduate degree or five years of relevant professional work experience.
Why would I choose a graduate certificate over another postgraduate qualification?
If you're keen to earn a postgraduate qualification quickly, then a graduate certificate is a smart choice. It can be completed in just six months.
To compare, a graduate diploma will take you 12 months to complete full time, while a masters degree will take you about two years to complete full time.
When deciding between the three courses, consider how much you want to learn about your chosen study area. Your graduate certificate will cover the core essentials, which could be all that you need to take the next step in your career. A graduate diploma or masters degree will let you expand your knowledge even further through electives, research projects and industry placements.
What can I do with a graduate certificate?
Move into a more specialised role
When you study a graduate certificate, you can focus on a niche area of your industry and upskill for more in-demand roles. For example, IT workers who complete a Graduate Certificate in Cyber Security can move into the complex world of cybercrime, and community health workers can earn a Graduate Certificate in Mental Health Practice to move into mental health support.
TIP: There are advantages to becoming a more highly skilled worker. For a start, you're likely to earn a higher salary. In 2021, Australians with a postgraduate degree earned $21,500 more per year than those with an undergrad degree—and this was just six months after finishing their course.
Move into a leadership role
Many graduate certificates can also help you build leadership skills that are tailored to your industry. Registered nurses, for example, can enrol in a Graduate Certificate in Nursing Leadership to learn about healthcare management. Qualified teachers can earn their Graduate Certificate in Education (Leadership and Management) to explore the administrative side of education.
Having a graduate certificate on your resume is a great way to show your employer that you're serious about moving forward in your industry and prepared to face the challenges of leadership.
Gain entry into a masters degree
A lot of our students choose to enrol in a graduate certificate because it offers a direct pathway into a masters degree.
Maybe you don't meet the entry requirements for a masters degree just yet. Or you want to see what a postgraduate workload is like before committing to a longer qualification.
Earn your six-month graduate certificate first and decide on your next step from there. The subjects you complete in your certificate are actually taken from the related masters degree. So if you do decide to keep studying, you can move straight into the masters degree and claim credit for the coursework you've already done. If you don't decide to keep studying, you'll still walk away with a respected university qualification.
Can you earn your graduate certificate online?
You can earn your graduate certificate either on campus or online—it's entirely up to you.
If you decide to study online through Open Universities Australia, you can access graduate certificates delivered by some of Australia's best universities.
The advantage to studying through us is that you can take your course one subject at a time, instead of all at once, which can be more manageable when you work full-time. You can also take breaks between study terms and pick up your studies again when you're ready. We don't follow a traditional university study calendar, so you can start (and re-start) at multiple points throughout the year.
Check out online graduate certificates across business, finance, education, engineering, environment, communications, health, IT and more.
How hard is a graduate certificate?
While a graduate certificate is a 'starter' postgraduate course in many ways, it's important to remember that you'll be studying four core subjects from a masters degree. You can expect to do a lot more reading and research than did in your undergraduate degree, and to be graded at a higher competency level. Our postgraduate students spend at least twelve hours per week on a single subject, so consider if that's realistic for you.
The best way to gauge the difficulty level of a graduate certificate is to check its entry requirements, which you'll find on the course listing page. This will tell you the existing knowledge your lecturers and tutors expect you to have.
You can also get in touch with our student advisors if you'd like to more in-depth course advice.
While studying online definitely requires more self-motivation than traditional study, there's plenty of support available to help you along the way. We recommend speaking with your lecturers about tutoring services or academic support that may be available within your university.
How much does a graduate certificate cost?
It varies depending on your course and the subjects you choose—but you can get a figure by searching for your course on our website.
The good news is that you can defer the cost of your fees using a government funding option called FEE-HELP (provided you're eligible). Just apply for this funding when you enrol, and you won't have to start repaying your fees until your full-time wage reaches a certain threshold.
Read more about FEE-HELP eligibility criteria on our student loans page, or reach out to our student advisors for more information. We're here to help you make your move into the rewarding world of postgraduate study.
Explore graduate certificates that you can study online with leading Australian universities.