You shouldn't feel pressured to speed through your education. With Open Universities Australia (OUA), you can take your time and discover the right pathway for you.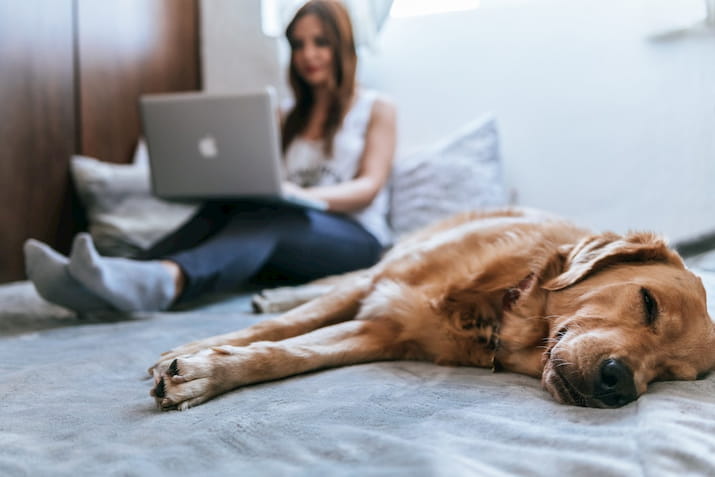 Living in a fast-paced society, sometimes it's hard to slow down. While you may feel pressure to figure out what your calling is, no one said getting an education means you have to finish your degree within three years.
Open Universities Australia (OUA) gives you the freedom to create your own timeline, accelerate your degree or take a break when you need some time off. With us, the options are endless—and they aren't going anywhere!
Embrace the flexibility of online learning
Online study puts you in the driver seat for when, where and how you learn. With no timetabled classes or mandatory in-person lectures, you can fit study around your busy lifestyle.
Whether you're pursuing a Masters Degree or upskilling with a short course, online learning gives you the flexibility to dip your toes in academic and professional development with just the click of a button.
Start and pause when it suits you
With OUA, all studies are divided into terms, offering four study periods across the academic year. With more options and flexibility to learn at your own pace, you're no longer tied down by the rigorous timeline of an academic calendar.
Want a hiatus between study periods? Depending on the degree you choose, you can start and stop your studies to take a travel break or pursue a new career, and pick up right where you left off when you're ready. There's no judgement, we're ready when you are.
Start without entry requirements
Yes, you can secure admission into university study through what we call 'open enrolment subjects', which require no prior study experience at all! Start by passing a few of these, and you can then use your credits to get into a full degree. Offering open enrolment subjects with highly-regarded universities across Australia, our open-door policy makes uni study possible for everyone.
When you enrol through OUA, there's no need to feel underqualified or behind—no matter your study or work history. When scrolling through the thousands of courses on offer through OUA, remember we can help you find a way to make it happen.
Pick up single subjects
Feeling lost? Not sure which direction you want to take with your future?
Studying single subjects can provide you with endless opportunities to figure out exactly what you want to do in life. You can use them to upskill in a particular field, get into a degree you've got your eye on, or just get a taste of a certain topic for the love of learning.
Start studying immediately and then think about which direction you'd like to take. With OUA, you don't need to know which way you're going right now—we know life's more complicated than that. What's more, if you decide to commit to a degree down the track, with single subjects, you may even be able to use them as credit towards your qualification.
Try out a range of courses
Explore hundreds of subjects and choose from business, arts, education, health, law, science or IT, with no obligations. Through OUA, you can sign up to an undergraduate subject and start studying right away—with government funding if you're eligible. No need to do a campus visit or wait for approval. You can get into uni, no matter what your education history may be!
Support is just a phone call or quick message away
When you choose to study online through OUA, you're never in it alone. We offer comprehensive support for students enrolled in any of the online courses on offer. Our expert student advisors can assist you with enrolment, planning your studies and answering any questions you may have about online study. Better yet, they're available via phone, Facebook Messenger, SMS, Apple Business Chat and web message. Just choose what works for you.
Studying online FAQs
Is it worth studying online?
Online learning can certainly be a more effective option for some students. Whether you're having trouble balancing a full-time study load due to work, family commitments, or live in a different area to the university you'd like to study, online study can unlock the doors to a range of possibilities.
How many hours a week will I need to study online?
We find that a single undergraduate subject typically requires 10 to 12 hours of study per week. With postgraduate subjects, the amount of time you should set aside usually depends on the university and degree you choose. Postgraduate courses generally require more study time per week than undergraduate degrees, depending on the requirements of the degree.
Are there disadvantages to online classes?
Absolutely not—if anything, studying online gives you more opportunities to work and enjoy what you love outside of study. University qualifications studied online are widely accepted by employers across Australia and the globe, and hold the same value as a degree received on campus. When you graduate, the piece of paper you receive will be issued by the university you studied with, not OUA.

To express your interest in any of the courses on offer through OUA, fill out the form on this page and a friendly student advisor will get in contact. Otherwise, start browsing thousands of courses from leading Australian universities right now.