The buildings that surround us didn't come to be from magic. Though a construction manager might tell you that that's exactly what they do. Let's find out more.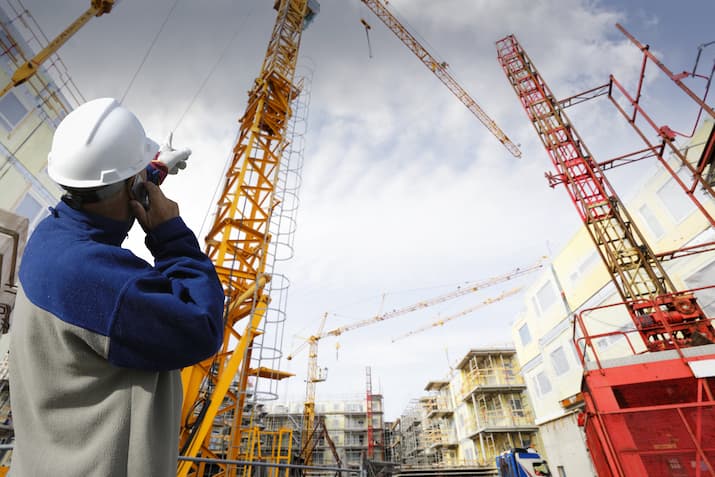 What is construction management?
While bricklayers lay bricks and plumbers connect running water, a construction manager is the one who brings it all together.
Think of this role as a conductor in an orchestra, someone who ensures that the performance (in this case, the building or structure) comes to be – bringing each different element of a building site together. They ensure all stakeholders of a construction site work collaboratively and make sure that the build gets completed on time and within budget.
What's the average construction management salary?
Construction management is a lucrative field, with plenty of opportunity to make some serious coin.
According to Seek at the time of publishing, the salary for Construction Manager jobs in Australia ranges from $155,000 to $175,000.
What are useful construction manager skills?
According to Jane Matthews, Associate Professor in the Department of Construction Management at Curtin University, construction managers need to know how to:
Understand how a building is put together
Communicate with different people to bring a construction project to life (think tradies, suppliers and owners of the building)
Know how to put together a strong proposal (a persuasive document with details such as cost and measurements that entices owners to say "yes" to a construction)
Understand how to negotiate and win work – that is, get the big jobs!
How to ensure you meet construction management certification
Certification for construction managers within Australia involves holding a qualification in construction management, project management of civil engineering, as well as a valid White Card with a Registered Training Organisation within Australia.
A White Card is a document that certifies that you need work health and safety training before you start construction work.
FAQs if you're interested in construction management
What degree is best for construction management?
There are a range of roads you can take towards a future in construction management. We would recommend starting with a quick search on our marketplace, which allows you to compare, choose and enrol in a range of construction management courses – all in one place.
Courses that may lead to a future in construction management include:
If you're keen to follow the path of a previous student who studied through Open Universities Australia, why not read about Christelle's story? She's got some inspiring stories to tell about being a female who broke into a male dominated industry through the Bachelor of Applied Science (Construction Management) with Curtin University through Open Universities Australia.
What's the best construction management qualification?
This depends on your personal needs. Chat with one of our friendly student advisors, and they'll help you weigh-up what matters to you most, and any experience you may be able to leverage from your past experience. Better yet, they're available on the phone, via Messenger or even Live Chat.
What is the difference between construction management and project management?
Think of construction management and project management as siblings. While they're not the same, there are similarities.
A construction manager uses many skills that overlap with project managers. These include:
Organising a succession of tasks to take place, with interdependencies
Ensuring deadlines are met on time and on budget
Connecting with stakeholders to ensure goals remain on track
The key difference is that as a construction manager, acute knowledge of building and construction is needed. After all, you need to know how a building comes to be, before managing its construction!
Interested in a career as a construction manager?
You're in the right place. Start by browsing courses and then book in a chat with one of our friendly course advisors. We're here to guide you there. No matter how big your construction dreams may be.