Starting your own business? Check out these online short courses, which are designed to help you manage, promote and grow a small business from the ground up.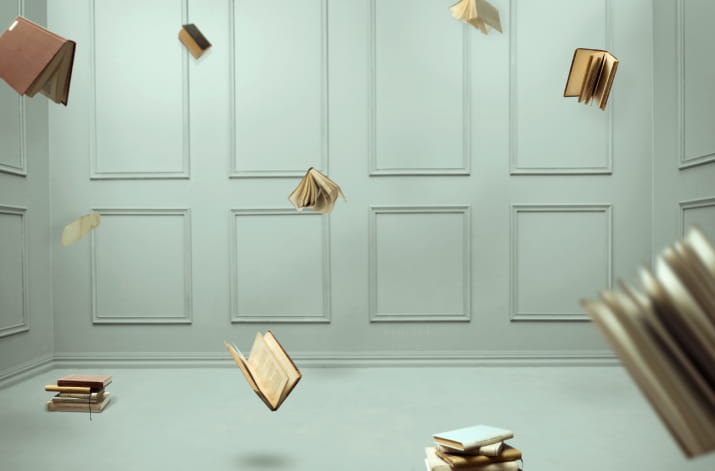 Thanks to major advancements in technology and social media, it's now much easier to run your small business the way you want it to run. If you're keen to do-it-yourself in an area like marketing, accounting or digital content, then you can learn the skills you're missing by taking a relevant online short course with the uni of your choice.
Here are just a few of the short online small business courses you can study through Open Universities Australia. Check them out and learn more about why upskilling can help catapult your small business to success.
What is upskilling?
Upskilling is just another word for learning. When you upskill, you gain practical new skills or knowledge so you can take a step forward in your professional life.
It's becoming increasingly common for organisations to invest in upskilling their employees because self-development improves retention, and makes people happier and more efficient.
The benefits of upskilling for small business owners
The startups that make it past their first three years do so because they have the right team running their business, they know how to stay competitive, and they know how to manage their income.
But when you're just starting out as a small business owner, you often don't have the budget to hire a large team or outsource this work. Upskilling in digital marketing, accounting and other business proficiencies can give you and your existing team the know-how you need to manage these important elements yourself.
Learning these fundamentals can also help you understand what to look for when you do want to expand your team or lean on external agency help.
Upskilling courses that will help your business thrive
Must-study #1: Accounting
Learn basic accounting principles so you have a better grasp on your startup's finances. The University of South Australia's Accounting for Business short course is a great option to consider because it teaches you about the role accounting plays in business and how to read essential documents like financial statements.
Conquer calculations with a small business accounting course
Must-study #2: Marketing
Completing a marketing course will put you miles ahead when it comes to small business. Knowing how to get eyes on your product, service or experience is invaluable.
Courses like Griffith University's Introduction to Marketing will help you learn how to build a great marketing plan and how to analyse your market and competitors. This course will open up your strategic and critical thinking so you can communicate your message to the right audience, ultimately helping to make your small business a success.
Improve your presence with a small business marketing course
Must-study #3: Social media
Speaking of presence, you'll need to work on your online profile. Without a clear website and social media plan in place, it will be difficult for your small business to be seen by new clients and customers. Whatever you're offering, be it product, service, venue or experience, you need a platform to promote your business, and the digital realm is where you need to be.
Understand the basic principles of digital marketing through a short course like the University of South Australia's Introduction to Social Media. This course will teach you how to strategise, critically analyse, and come up with solutions that fit the market you want to reach.
Capture eyes and hearts with a small business social media marketing course
Must-study #4: User-centred design
Have you ever wondered what customers or clients think about when they interact with your business online? Or what your business looks like from their point of view?
Enrolling in a product design and development course like RMIT's User-Centred Design will help you understand what it takes to create a user-friendly online experience. You'll learn how to design a website or app that satisfies your audience's needs and drives them to take action.
Manage your image with a user-design course for small business owners
Should I do a business degree if I'm running a small business?
The choice is always yours. If you want to fill gaps in your knowledge fast, then upskilling through short online courses could be all that you need to get your business where you want it to be. Many of the short courses offered through Open Universities Australia are actually undergraduate and postgraduate subjects that you can take without enrolling in a degree, so you will learn practical business skills at a university level.
On the other hand, if you want to dive a lot deeper into areas like entrepreneurship, leadership and finance, then a business degree could be the better choice for you. The beauty of online coursework is that whichever you choose, you will still be able to manage your business and coursework at the same time.
How can Open Universities Australia help me achieve my small business goals?
We're here to help you find and enrol in online business courses from across Australia. You can use our course matching tool to get instant short course and degree recommendations, or book a free 30-minute phone chat with our student advisors if you'd like one-on-one advice.
After getting to know you, we'll let you know which study options could work best for you and your business.
Browse  thousands of courses from leading Australian universities.
Or complete the form on this page to chat to an advisor about study options.
Explore courses