Embracing a life of learning can help you stay relevant in your career—and happier in general.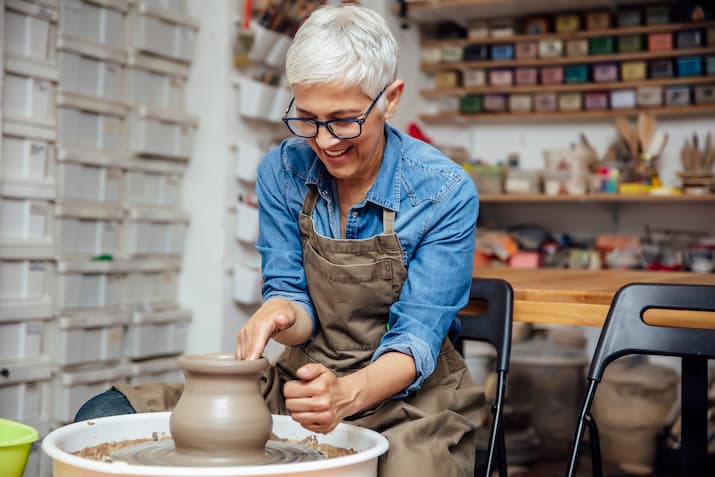 Australians are living longer, healthier lives, which means many of us will still be working well into our senior years.
If we're going to stay relevant and interested in our careers, we'll need to find new ways of growing and adapting. This is where lifelong learning habits can make all the difference.
What is lifelong learning?
For a lot of people, education starts and ends in a formal classroom environment. But lifelong learners have a different attitude. They look for opportunities to improve themselves well beyond their formative years so they can keep their knowledge up to date, their skills in-demand and their minds active.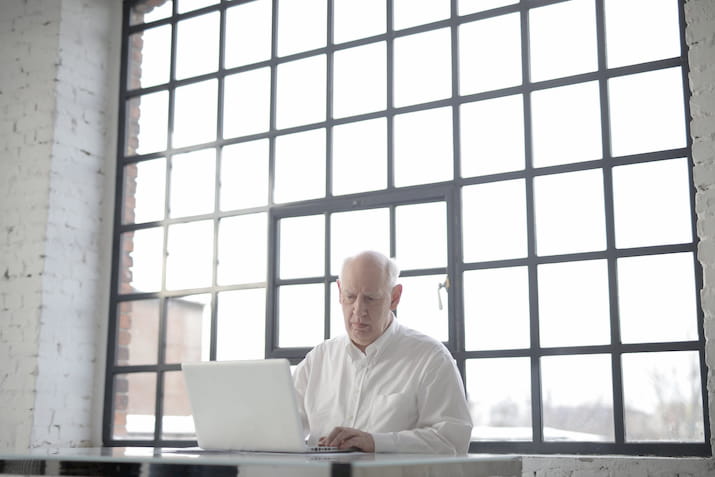 Why is lifelong learning important?
Professionals who dedicate themselves to learning new skills and keeping up with industry trends tend to earn more. Plus, their versatile skillset makes it easier for them to change jobs and adapt to economic downturns.
Lifelong learning also makes people healthier and more fulfilled in general. Experts have proven that studying for longer keeps your mind sharp (even preventing dementia in old age). Research published in the Oxford Review of Education found that continuous learners are more confident because they constantly challenge themselves with new situations. Those interviewed also revealed that they had a greater sense of purpose in life because learning helped them discover new passions and long-term career goals.
How do you become a lifelong learner?
While taking charge of your own personal development might seem daunting at first, there are a few simple ways you can make learning a habit.
Focus on something you're passionate about
It's a lot easier to stay motivated and enjoy what you're learning when you're studying a topic that interests you. At the same time, it's also important to invest in an area that will help your career in the long run.
As a first step, do some research into the current and future needs of your industry and look for skills gaps that you would genuinely like to fill. Major technical skills that PwC has identified as important in the future include artificial intelligence and automation knowledge, robotics, data visualisation and digital security. Workplace trends that you might need to master down the line include remote leadership and agile project management.
Ultimately, it depends on where you'd like your career to go and where your passions lie.
Figure out how you'd like to learn
It's easier than ever to self-direct your learning through books, podcasts, workshops and networking events. If you want to push yourself even further, you could enrol in an industry-accredited course. This is a great option if you struggle to self-motivate, or you're time poor and you'd like someone else to structure your lessons for you.
Flexible online courses are a particularly good choice because you can study around your working hours. And if you can get your employer on board, they might be willing to cover all or part of your study fees, knowing that your new skills will benefit their business.
If you'd like an easy way to research study options, take our Help Me Choose quiz. The multiple-choice questions will prompt you to think more deeply about your study preferences, and you'll receive a list of course ideas that relate to your goals.
Commit to what you can
It's important not to overextend yourself when you're trying to establish a new routine. So before you decide on your learning path, think about what you can realistically commit to.
To start small, commit to a book a month or take regular short courses that only run for a few hours. If you're keen to dive deeper, you could complete a single university subject in three months or join an industry networking group that meets once a week. You could even enrol in a full undergraduate or postgraduate degree, to be completed at your own pace over several years.
Ask yourself what's going to gel with your work schedule, family commitments and social life before making a final call. And remember—it's never too late to change your learning habits.
Browse  thousands of courses from leading Australian universities.
Or complete the form on this page to chat to an advisor about study options.
Explore courses