If you're itching to reach graduation as soon as possible, jump in the fast lane like Darren, and study subjects both on-campus and online.
Darren is a young man to watch out for – he's 20 years old, intelligent, and immensely driven. His dream is to become signed to a record label, and he wants to start pursuing it now. With skills in singing, piano, guitar and saxophone, Darren's got the artistry behind him, but it's the marketing skills he's building through work and uni, that will ensure he stands out from the crowd.
After leaving high school, Darren wasn't sure where to turn. "I was having a bit of difficulty deciding which degree I wanted to do" he says, eventually deciding to study a Bachelor of Arts and Commerce double degree, on campus at Curtin University. When it finally clicked as to what career to chase, Darren felt the urge to move faster through study and into the real world. "I wanted to get into the workforce, to make a name for myself," he says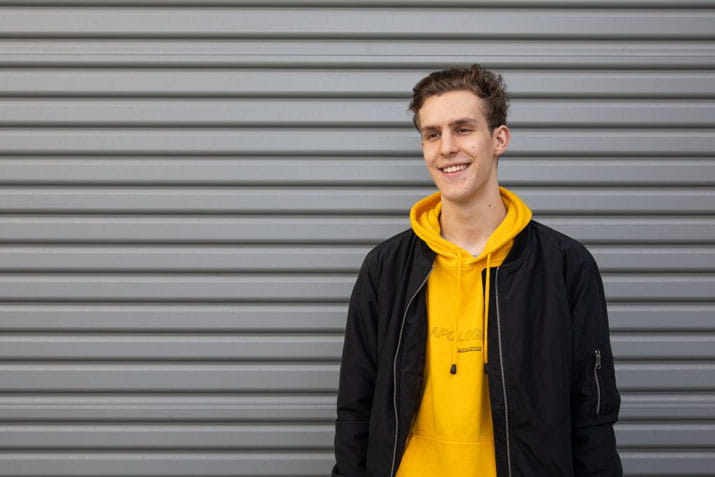 After talking to a careers counsellor at Curtin, Darren discovered he was able to fast-track his degree. He had only 4 timetabled subjects per semester, but he was able to study extra subjects online through Open Universities Australia (OUA), and have them credited towards his on-campus degree.
Not only could he study online in his own time, but Darren was able to choose subjects from outside of Curtin University – he studied subjects from Griffith, Swinburne and Macquarie universities too.
"Last semester I did 8 units instead of 4. The one before that I did 6 units, and then during the summer and winter I do 2 on average," Darren recalls.
Loading up on more subjects means that Darren is due to graduate a year earlier.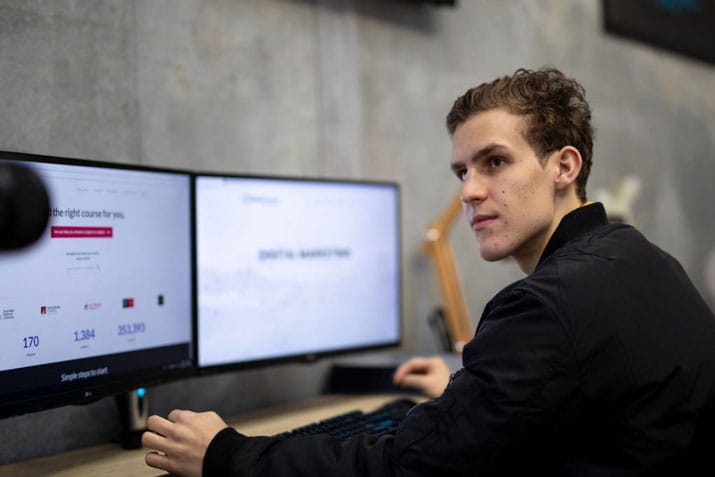 In moving faster through his degree, Darren was able to start a business internship sooner, as part of his studies. He teamed up with a digital marketing agency called Social Appeal, which provides full marketing services, mainly to small businesses in the Perth area.
After interning for 100 hours, Darren was offered a full-time position before graduating from his degree.
"I was such a great opportunity to get my foot in the door, and to get started right away while I'm concurrently studying my degree," Darren says.
Darren now has a solid grasp on digital marketing, gained through his work, and hopes to continue using these skills in his pursuit of a music career. Getting noticed can often depend on knowing how to market yourself, so Darren feels that he's gaining the right skill-set.
"[My degree] will really help in producing a good foundation to launch off, and to achieve those goals."
Related courses:
Bachelor of Arts – Macquarie
Bachelor of Communication – UniSA
Bachelor of Business – Swinburne
Master of Business Administration (MBA) – RMIT
Master of Marketing – Curtin
Browse  thousands of courses from leading Australian universities.
Or complete the form on this page to chat to an advisor about study options.
Explore courses