Filing your taxes for the 2020 financial year? Students often ask if their loan repayments are tax deductible. Read this guide detailing how you can claim expenses back on your tax return this year. 4 minute read.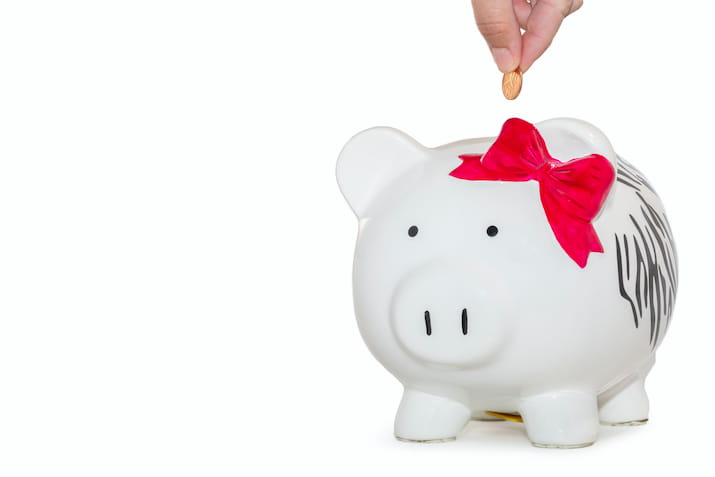 The 2020 fiscal year has ended, which means tax season is officially upon us.
With time running out on filing your tax return for the 2020 financial year, as a student you're likely wondering: Are my student loan payments tax deductible?
Read on to learn more about paying your student loans, potential tax breaks, and what you can and can't claim before filing your tax return by 31 October 2020.
Paying your student loans
Unfortunately, higher education student loans are not claimable for tax purposes. However, there are a few things you should note. At the time of publishing:
Your HELP debt, which includes any unpaid HECS-HELP, FEE-HELP, VET FEE-HELP, OS-HELP, SA-HELP and VET, is paid back through the tax system.
Once you earn above a certain threshold, the more you are earning, the higher your repayments will be. The compulsory repayment threshold changes each year depending on a range of factors.
When you file your tax return, the ATO will calculate your income for that year and then outline your compulsory repayment. The repayment rate is based on your taxable income and ranges from 0-10%.
f your taxable income is below $46,620, which is quite common if you're still a student, you will not have to make any repayments on your HECS debt.
If your taxable income is above $46,620, your repayment rate will be based on your gross income for that year, going up to 10%.
While you may not be able to claim back your qualified student loans on your taxes, the good news is, you may be eligible for a tax reduction on university-related expenses depending on your course or degree.
Claiming your self-education expenses on your tax return
In most cases, the only expenses as a student that you can claim are those that fall under self-education. However, in order to claim self-education expenses back on your tax return, your course must be directly linked to your current employment path.
In order to legally claim self-education expenses, you must meet one of the four eligibility criteria outlined by the ATO:
You're improving your qualifications for the full-time job you're working at congruently.
You're improving your skills or knowledge for your current job.
You're a trainee and the self-education course is required.
You can prove that the course, degree or qualification can lead to more income with your current employer.
Expenses you can claim when filing your tax return
If you meet at least one of the above criteria, then there are a range of income tax deductions you may be able to claim.
Common deductions for students include:
tuition and course fees
textbooks
ttudent service fees
union fees
amenities
equipment repairs and depreciation on laptops, printers, etc.
care expenses
Work-related deductions can be related to:
uniforms with a logo
travel for training or conferences
Depending on your situation, there may also be COVID-19 related expenses that you're able to claim. If you have additional questions or concerns regarding your tax return, contact the ATO directly.
What can't be claimed back on tax
The ATO has outlined specific expenses that can't be claimed back on taxes. There are as follows:
The cost of meals and accommodation associated with living expenses.
Tuition fees paid to an education provider, out-of-pocket or under HECS-HELP.
Repayments on debts for the following loan schemes: HECS-HELP, FEE-HELP, OS-HELP, VET, SA-HELP, SFSS, TSL, SSL, ABSTUDY
Student loan tax return FAQs
Why can't I claim my loans back on tax?
Australia recently took action to make their student loan program more sustainable, also making it easier for students to pay off their debt. The income brackets that govern a progressive payment structure increase slowly over time, similar to the pay scale for your career path.
While most student loans are not tax deductible, there still may be expenses as a student that you can claim back on tax. Discover what you may be entitled to this year.
Are my tuition fees paid through FEE-HELP tax deductible?
You may be eligible for a tax deduction if you receive the FEE-HELP loan and your study meets the requirements for self-education expenses. While the loan fee is not tax deductible, you may receive a tax deduction for the amount of your tuition fees. For more information on this, contact the ATO directly.
What happens to my loans if I move overseas?
Even if you move overseas, you'll still have the same repayment obligations as anyone living in Australia. This applies even if you live or intend to move abroad for more than six months in a twelve-month period.
We suggest updating your contact details on myGov to make sure your current location is up to date. You're also required to advise the ATO should your income exceed 25% of the minimum repayment threshold for the year. If it does, you'll have to make a compulsory repayment for that year.