Social networking for musicians? That wasn't a thing, until Josh made it one. His app Vampr is now teaming up music professionals worldwide.
When it comes to the world of work, it's often about who you know, not just what you do. With a background in music, a passion for technology, and an eye for business – Josh set out to connect people in the music industry through a new and exciting social network called Vampr.
No longer do 'musos' need to fight for their 15 minutes in front of a music producer – in this digital age, sites like YouTube, Instagram and Facebook make it easy to showcase talent. Visibity is key, but Josh has taken it one step further, offering a way for individuals to team-up with the right people, and build success from the ground up.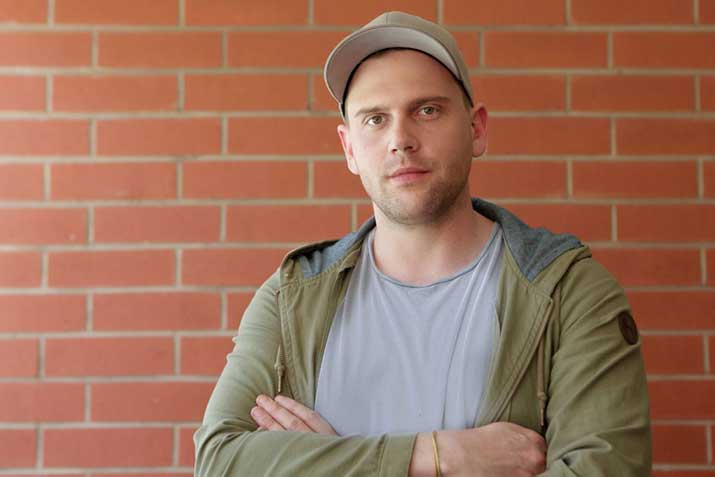 Josh began making his way in the music world as the lead vocalist and guitarist of the band Buchanan. As their success grew, the band caught the eye of Barry (Baz) Palmer, from the well-known Australian band Hunters and Collectors. Barry and Josh collaborated musically at first, until years later, when Josh came to Barry with the idea for Vampr. The two business partners spent 12 months developing the social network, and from there, the app rose to success. Vampr is rated on the App Store as one of 2017's top community apps worldwide, and promoted by big-name organisations, like The Huffington Post.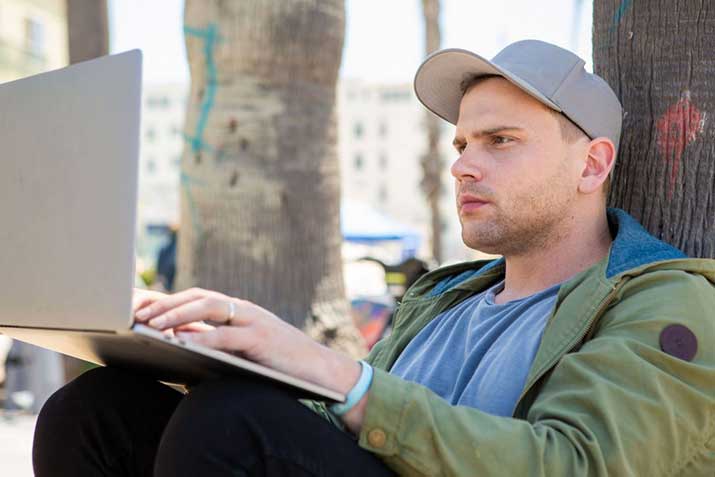 Helping Josh's company rise to success, is his Swinburne University Bachelor of Business, which he's completing online through OUA. This setup allows him to do what he loves in the city of LA, where it makes most sense to base his business, while getting the education he needs to thrive. "It's like I keep adding to my arsenal of tools," smiles Josh "Maybe I'm just a hoarder of moments and experiences".
Are you ready to put in the work?
It doesn't matter who you are, or what your background – exceptional things happen as a result of hard work. Are you ready to chase the career you've always wanted? Through OUA, it's easy to get started.
Find the right degree for you – We can guide you in your selection from hundreds of courses from leading Australian universities
Start studying, regardless of history – We offer single undergraduate subjects from full degrees without any entry requirements.
Gain credit towards your degree – Apply for credit for past study, or your work experience, and finish faster.
Graduate with a degree from a leading uni – Study through us, but graduate with exactly the same university degree as on-campus students.
Feel supported from start to finish – Our Student Advisors can guide you in the right direction and help with your enrolment.
Related courses:
Bachelor of Business – Griffith
Bachelor of Business (Management) – UniSA
Bachelor of Commerce (Finance) – Curtin
Graduate Certificate in Business – Curtin
Browse  thousands of courses from leading Australian universities.
Or complete the form on this page to chat to an advisor about study options.
Explore courses