In the age of TikTok, Netflix, and Tinder, it's easier than ever to get distracted from studying, especially when you're studying online. The good news? These easy learning tips will help you say yes when your attention span says no.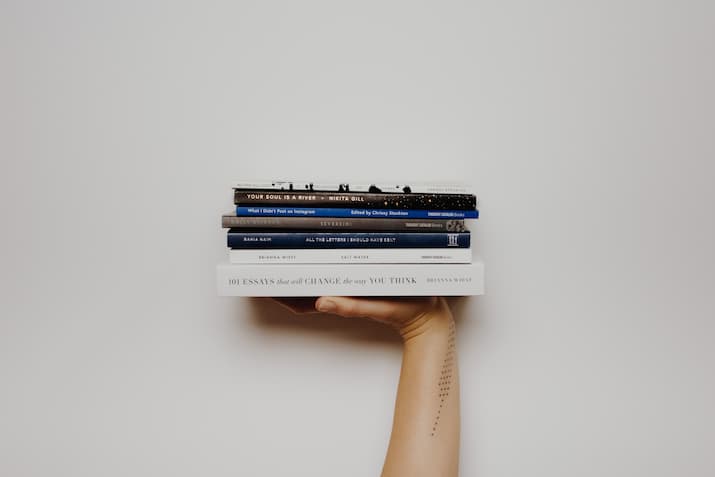 In the age of TikTok, Netflix, and Tinder, it's easier than ever to get distracted from studying, especially when you're studying online. The good news? These easy learning tips will help you say yes when your attention span says no.

Forget what you think you know about studying. You're about to discover the best way for you to study online according to your learning style (that's right, it's not your fault if you've been struggling). Then, with this crucial information in mind, we'll equip you with the f tried and tested study hacks you need to conquer your course.

Short on time? Scroll to the end for some of the best tips on how to study and take direction from people who have been there already.
If you find study hard, don't worry: Times are changing
Gone are the days when studying meant sitting in a campus library, quietly poring over textbooks with a highlighter. Today, making a TikTok about that weird fact you learned about history, having a vigorous (and hopefully well researched) debate on r/Physics, or using your daily meditation to visualise your next artwork all counts as proper study.

Modern educators are recognising that there's no one-size-fits-all approach to learning. Instead, unis are more focussed than ever on allowing you to study where you want, when you want, in the way that works for you–especially since the rise of online education. It's an exciting time to be a student!
What is the best way to study (especially online)?
The best way to study is to find a technique that gels with your unique learning style.

There are four basic learning styles that most people fall into. As a first step, figure out which one sounds like you:
Visual learning: If you're a visual person, you see what you learn play out in your mind's eye.
Auditory learning: You'd ace every exam if your subject was presented as musical theatre instead of slideshows. As an auditory learner, you need to hear study material out loud to remember it.
Linguistic learning: You're obsessed with taking notes, and nothing gets your frontal lobe pumping like a night in with a textbook. You learn best by reading and writing and you find it easy to express yourself in words.
Kinaesthetic learning: You've got to do something before it clicks in your mind, which is why your school report cards always described you as "lively" or "expressive".
5 study strategies to help you with your first year of online study
Once you know your learning style, it's time to find your ideal study technique. This will l make your first year of uni easier and, dare we say it, fun.

Here are our top five study strategies:
Make a calendar for your whole study period
Just printing out a copy of your academic calendar is a beginner-level move. To go pro, you need to make a calendar that shows, at a glance, when all of your assessments and exams are due. Download an app or, if you're a hallmaphile, get your hands on some sweet new stationary.
Learning style match: Visual
Tailor the way you read
Visual and reading/writing learners often manage readings more easily than auditory or kinaesthetic learners. If you find yourself staring blankly at the page and daydreaming about Taco Tuesday, try reading your prescribed texts out loud or explaining them to a friend over some spicy meat.
Learning style match: Visual and linguistic
Plan for distraction
Distraction doesn't have to be your enemy. If you can't live without scrolling, schedule it into your routine. Set a timer for 30 minutes of study and give yourself five minutes to go down the rabbit hole once it goes off. Rinse and repeat. This technique works because the hardest part of studying is harnessing your focus enough to begin.
Learning style match: Visual, auditory, kinaesthetic and linguistic
Hijack your feeds
Collect bonus study points by following topics relevant to your studies on TikTok, Insta, or Facebook. A little passive learning never hurt anyone, and constantly discovering new things about your field can help motivate you when you're feeling overwhelmed.
Learning style match: Visual, auditory, kinaesthetic and linguistic
Use visual hacks
Love colour coding your instagram feed? Take your grid skills to the next level and approach studying with the same flair. Visual cues such as colour coordinating your notes, linking images to words, or even studying in different rooms for different subjects, can help your brain make faster, more effective associations between concepts.
Learning style match: Visual
The best studying techniques (according to social media)
Need fast advice on how to start studying for your exam or writing your assignment now? Here's what the masses on Twitter reckon.

@DoctorKarl 3:01pm Nov 8, 2018
Exam? 1) Be well rested, and clear of mind (exercise helps) 2) A coffee 45 minutes before and an apple just before you go in to the exam 3) and of course, the whole year has already been spent studying on a regular program?
@fact 3:42pm Mar 19, 2022
Tip: If you chew gum when you study a subject and then chew the same flavour when you take the test it can help you remember.
@kuangrf 8:09am Mar 15, 2022
The one piece of advice I would give undergrad humanities students is to go see your research librarian. I have just watched, jaw hanging open, as this man performed complete wizardry to draw perfect sources out of thin air from arcane databases I didn't know existed.
@jeconceptsllc 8:59am Mar 15 2022
Reading out loud is the most underrated proofreading tool.
There you have it. In just five minutes, you've studied the art of study. Congratulations! If reading these tips on how to study gave you a twinge of excitement, it's time to take the next step and check out courses. Open Universities Australia can help you find and enrol in thousands of online courses from leading unis, so you can study no matter where you are or what your ambitions look like!