After gaining an impressive two degrees and a postgraduate diploma at a young age, Faye became a lawyer, just like she'd envisioned.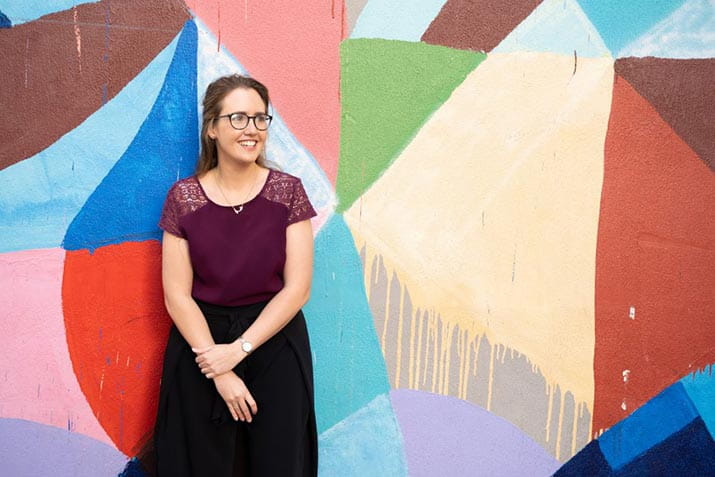 "I always liked understanding systems and rules and processes" she recalls. "My goal was to translate that into a job that helped others gain access to justice". As her career progressed, Faye became fascinated with the health industry, and how policy and regulation can have such a profound impact on patients and their families. Now she's back studying again – taking on degree number four.
Working as a health industry investigator
As Faye's focus shifted from law to health, she was able to sidestep into a role in health investigation that aligned with her law expertise. She began work with the Australian Health Practitioner Regulation Agency, responsible for ensuring that health practitioners are practicing safely, competently and ethically. If there's any wrong-doing that threatens the safety of patients, Faye is on the case. "The content of every file is different, and I'm grateful for the way this job keeps me on my toes. I find all of it fascinating" she says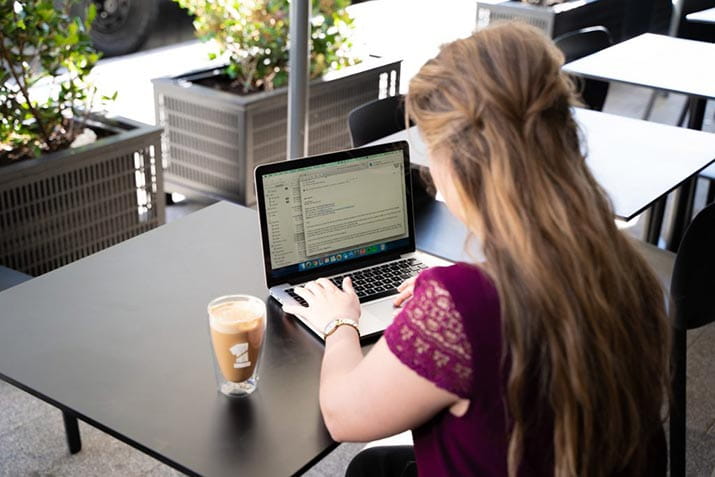 Deciding to return to study
While Faye's day-to-day work narrows in on specific cases, she felt the need to understand the health industry in a far broader sense, through further study. "I think [study] will help me to contextualise some of the big issues facing health care in Australia" says Faye.
Despite having three qualifications to her name already, Faye still questioned her ability to keep up at a postgraduate level. "I wondered how long it would take to get back up to speed with how to properly reference, and how far behind on lectures I'd end up". It was also the online environment that Faye feared she wouldn't adapt to – but she felt the importance of continuing full-time work, so flexibility was essential. It's now almost a year since Faye began, and it's safe to say she feels right at home.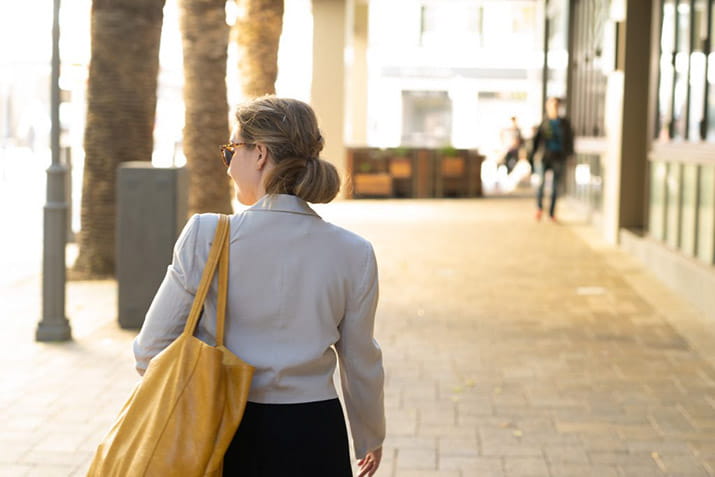 The Master of Health Industry Management
In 2018, Faye enrolled in Curtin University's Master of Health Industry Management. "I feel like I made a more deliberate and conscious choice to pursue this degree to increase my knowledge and awareness of issues in health" says Faye, whereas her first two degrees, she admits she rushed into.
So far, Faye has found the subject 'Safety and Quality in Health Care' to be particularly useful in her career – helping her to understand the strategies to ensure patient safety, and under what circumstances they can go wrong. She's also enjoyed learning about the industry in depth, including managing competing demands from stakeholders, and advances in technology.
Faye's week involves 8-12 hours of study, to which she dedicates a weekday evening and weekend afternoons. "I usually have a rolling to do list of what I need to get done for assignments, or just my unit notes." says Faye, who checks the discussion boards daily for any updates from peers or lecturers. Her favourite tactic to avoid procrastination is to switch between tasks often, or to listen to lectures whilst cooking or travelling.
Faye's parting advice
To others looking to tackle a career change, Faye highly recommends starting with study. "Learning on the job is really valuable, but a university qualification is objective and comparable" she says. While it can be nerve-wracking to make the leap, it's well worth it in the end because knowledge brings confidence, puts you ahead in the job hunt, and ultimately, sets you on the path you've been longing to travel.
Similar courses:
Bachelor of International Public Health – University of New South Wales
Bachelor of Community Health – University of South Australia
Master of Public Health – Griffith University
Master of Health Care Management – Murdoch University
Master of Advanced Health Services Management – Griffith University
Browse  thousands of courses from leading Australian universities.
Or complete the form on this page to chat to an advisor about study options.
Explore courses