Enrol in one of these six-month certificate programs in 2021, and the government will bear a lot of the cost.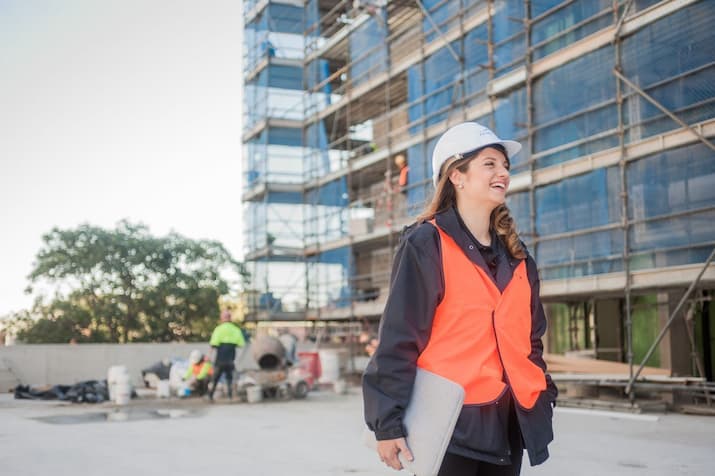 Update: Please note that the Department of Education is currently reviewing whether the Undergraduate Certificate will continue in 2022. As a result, we are recommending that no new students enrol in this qualification at this stage. We'll share more information as soon as it's available.

It might sound too good to be true, but we promise it's real. Thanks to the Australian Government's Job-ready Graduates Package, it's now possible to earn a recognised university qualification in six months and have your tuition fees heavily subsidised.
Why? Basically, the government wants to drive more Aussies into areas of jobs growth, because this will help the economy recover from COVID-19. As a result, they'll cover part of your course fees if you enrol in a relevant Undergraduate Certificate or Graduate Certificate. You can choose from certificates in health, psychology, business, science, education, architecture and information technology.
How does the government subsidy work?
To benefit from the subsidy, you'll need to start your certificate in July 2021 by enrolling in a Commonwealth Supported Place (CSP). The government will pay a significant portion of your fees, and you can defer the rest (known as your student contribution amount) through a HECS-HELP loan.
It's worth noting if you make an upfront payment of $500 or more, you'll also receive a 10% discount on your student contribution amount. So overall, you'll save a substantial amount of money by enrolling in one of these courses.
Why it's worth enrolling in an Undergraduate or Graduate Certificate
Not only will you graduate with very little debt, but you'll also upskill and improve your career prospects in just six months.
If you'd like to study something totally new, you should consider an Undergraduate Certificate. This qualification is designed as a university taster course, so you only need to complete four subjects to graduate. You'll gain foundational knowledge on a subject you're interested in, and earn automatic credit towards a Bachelor Degree.
For Open Universities Australia student Christelle, who jumped at the chance to study a course that was subsidised by the government, an Undergraduate Certificate in Psychology made sense, because it allowed her to upskill in an area that complemented her existing construction management degree. She enrolled in the Curtin University program online through us.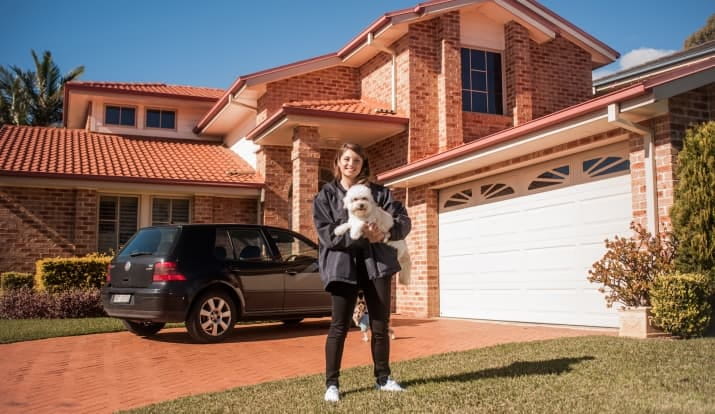 "One of my friends was like 'Is this a fallback plan?' And I was like, 'No no, this is building on what I already have,'" she says with a laugh. "I deal with such a range of people on a day-to-to-day basis in construction, so I thought why not psychology? It seemed really applicable to my industry."
If you're already working in your field and you'd like to upskill at a more advanced level, you should look at a Graduate Certificate. This specialised postgrad qualification is a great option if you'd like to give your career a quick boost, without committing to a longer degree. Again, you'll only need to complete four subjects to graduate.
How a university certificate can help your career
As recognised tertiary qualifications, these certificates will look great on your resume. They show employers you're serious about your industry, and arm you with the practical skills you need to go after more specialised roles.
Many of our students, however, choose to use their certificate as a way into further study.
The subjects you complete in an Undergraduate Certificate are part of a related Bachelor Degree, while the subjects you complete in a Graduate Certificate are part of a related Graduate Diploma or Masters Degree. Once you graduate from your certificate, you should meet the entry requirements for these higher qualifications.
Christelle views this as a huge benefit, even if it's not something she plans to take advantage of right now. "It's nice to know that if I did want to take things further, I've already completed part of a degree."
What are the entry requirements?
The entry requirements will differ depending on the course. Some Undergraduate Certificates require prior study, while others allow direct entry. If you're not quite eligible yet, that's okay—we can help you get started through open access subjects. Just contact our student advisors to learn more about how this works.
To study a Graduate Certificate, you'll need an Australian undergraduate degree. Some Graduate Certificates also require work experience (for example, to enrol in a Graduate Certificate in Clinical Pharmacy, you need to be a registered pharmacist), so it's a good idea to read your course's entry requirements carefully before starting an application.
What's the time commitment involved?
The benefit of doing your certificate online is that you can study when it suits you—you're not required to go to lectures and tutorials at set times.
According to Christelle, who worked full-time as a contracts administrator at Built while studying online, you'll spend about two hours a day on readings and assignments, so careful time management is a must.
"There's a bit of work life balance involved," she says. "And it's been an interesting time to study, with everyone's emotions heightened because of the pandemic. But I love a challenge, and this was definitely out of my comfort zone."
If you'd like to find out more about enrolling in a government-subsidised certificate program, explore the available courses now, or chat to one of our expert student advisors about how you can get started.