Want to learn a new skill without committing to a full degree? Check out some of the fascinating standalone undergraduate subjects you can choose from.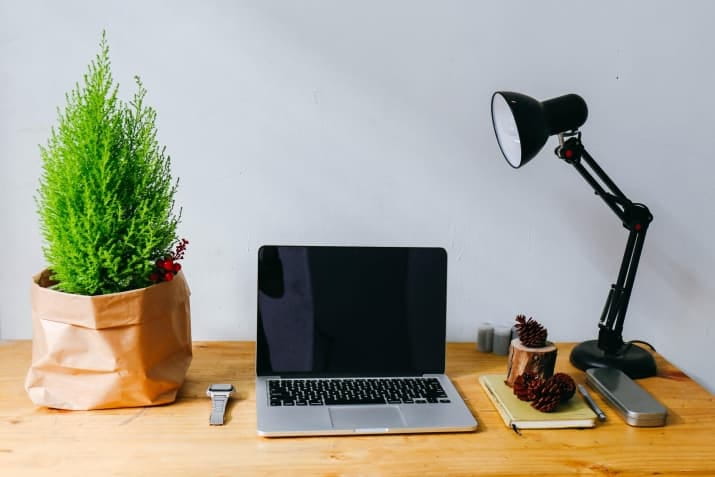 Have you picked up a new hobby recently and want to turn it into something more? Or maybe you're hoping to accelerate your career by studying a subject that's relevant to your current role? Whatever the case, we can help.
You can enrol directly into these 10 undergraduate subjects through Open Universities Australia without committing to a full degree. Get a taste for an area you're passionate about now!
1. Curtin University's Drawing
Did you recently pick up drawing? Want to strengthen your skills in sketching? Learn the fundamentals needed to refine your skills in fine arts drawing. In this subject you'll learn about tone, body and line marking and how to embrace your inner Van Gogh through the visual language of drawing.
Learn more about Curtin's drawing course.
2. Murdoch University's The Weight of Data
We've all seen how valuable data has been during the pandemic. If you're fascinated by its importance and keen to learn more about how it's continuing to impact the way we live, this subject is for you!
Learn more about the key points that link science and the humanities, explore the various approaches to data across multiple disciplines, and understand the future issues and implications the data industry will be facing.
Learn more about Murdoch's data course.
3. Griffith University's Introduction to Marketing
Interested in making a career change to marketing? Or maybe you want to level up your skills for that big promotion you've been going for? Immerse yourself in the marketing world by analysing industry data and pouring over the latest academic research.
This subject will teach you how to tailor messaging to reach specific segments in the market, compose strategic marketing plans and explore the growing digital marketing sector.
Learn more about Griffith's marketing course.
4. The University of New England's Sport Management in the Global Context
Are you passionate about all things sports? From football to tennis, in this subject you'll learn how to flex your well-developed knowledge of globalisation in sport and apply it to business-related issues. Use your communication and analytical skills to identify, evaluate and compare relevant information from a range of sources on current frameworks used in the practice of sport management. You'll also discover ways to recognise, reflect and respond to ethical, cultural or social issues influencing the practice and commercialisation of sport businesses.
Learn more about UNE's sports management course.
5. Curtin University's Teaching and Learning in the Digital World
The COVID-19 pandemic has completely changed the way teachers teach and students learn. In this subject, you'll gain exposure to the technological advancements and resources that have been introduced to support teaching.
Evaluate the complexities of the digital world and its impact on education. You'll explore how technologies play a role in your professional life, apply a range of communications tools, and create a range of learning resources that will be relevant to your development as a teacher.
Learn more about Curtin's online teaching course.
6. The University of South Australia's Introduction to Mental Health
Play your part in understanding mental health with this 10-week subject. Learn more about stigmas, services, treatment, healthcare and why social justice is important for those affected by mental health conditions.
In this subject, you'll learn how to respond to a person having a mental health crisis and differentiate between the clinical presentations associated with common mental illnesses. Examine the cultural and historical factors that shape the conceptualisation of mental health and explore how recovery values inform contemporary mental health practices.
Learn more about UniSA's mental health course.
7. The University of Tasmania's Responding to Diversity: Global Perspectives
Diversity is quickly becoming a culture driver in the workforce and paramount in today's society. This subject takes a deep dive into how your attitudes, values and beliefs about diversity may influence individual healthcare practices and health outcomes.
Apply your understanding of cultural safety theories and discuss how healthcare providers can influence and advocate for better outcomes for diverse populations.
Learn more about the UTAS diversity in healthcare course.
8. RMIT's Introduction to Programming
Programming is quickly becoming a vital skill across a range of varied disciplines. If you are hoping to advance your skills in problem solving, syntax and control structures in programming, consider enrolling in this 13-week crash course.
Upon completion, you'll be able to devise solutions to simple computing problems, encode solutions into computer programs, conduct testing, and demonstrate your understanding of coding conventions and ethical considerations in programming.
Learn more about RMIT's online short course in coding.
9. Macquarie University's Cyber Security in Practice
Cyber security threats won't be going anywhere in 2021, so why not familiarise yourself with the motives and perpetrators of cybercrime? In this subject you'll explore how individuals and organisations face specific threats and examine the security measures put in place to protect physical and digital access through people, infrastructure and systems.
Discover how to integrate and analyse threats to computer networks and physical infrastructure and apply advanced cyber hygiene practices to improve both personal and professional security.
Learn more about Macquarie's cyber security course.
10. Swinburne University's Foundations of Statistics
Statistics drive decisions about means and variables. If you're planning to pursue a degree or career that requires the use and understanding of statistics, this subject can provide a great foundation for your future.
In this subject you'll learn to describe and display data relationships, recognise data limits, describe the relationships between variables and conduct appropriate hypotheses for different parameters.
Browse  thousands of courses from leading Australian universities.
Or complete the form on this page to chat to an advisor about study options.
Explore courses