Looking to study law, but unsure of the end goal? Let's find out how you can get what you want with a law degree.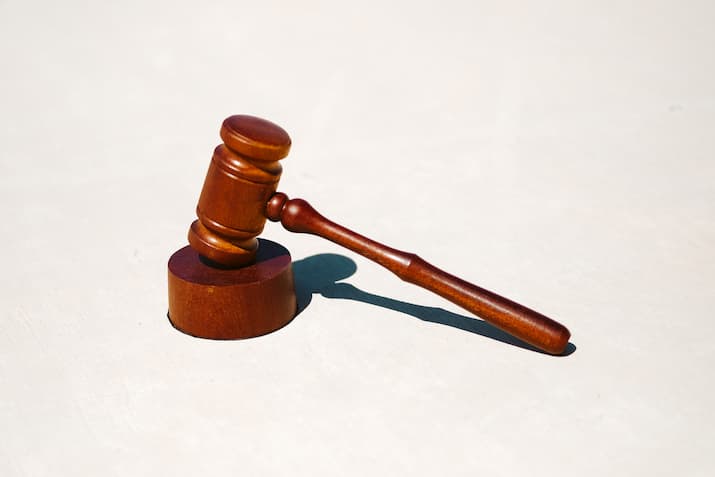 It's easy to make assumptions about a law degree; where you'll end up, what you'll be doing, or whether you'll even like it. Will you emerge a briefcase-wielding legal eagle, working case by case, furrowing your brow in scepticism at court? Or is there more out there for a graduate?
If you're considering law,
then you've toyed with the idea of a career as a solicitor, barrister or even a paralegal. But it doesn't have to end (or even start) there. Think beyond the courtroom to a career where you can ditch the suit, don your cape, and forge your own path in ways that could very well surprise you.
Law graduate jobs that may surprise you
Being a law graduate
doesn't mean you're stuck trying to sway a jury or working long hours under a pile of papers. There are other options out there that cater to the things that may be important to you — life balance, flexibility, and overall purpose. Have a burning passion to make positive change? Work in the legal department for a not-for-profit. Prefer to get your wins at the corporate level? The world is your oyster (in more ways than one businesses across all industries need you).
Studying law will teach you more than the workings of our legal system. It teaches you to have high attention to detail, big-picture problem solving skills, an ability to think outside the box (and squares and circles too), and honed research abilities. All of these are highly sought-after in a range of professions, no matter what you study or where you find yourself post-graduation.
So what are these professions that offer more than the traditional courtroom career? Let's take a look.
Journalist
This may seem left-of-field, but moving into a career in journalism makes a lot of sense for law graduates who enjoy sleuthing. While you don't need a law degree to become the next big thing in news land, it is highly regarded for niche journalism where a natural scepticism and hunger for truth is a necessity.
With a law qualification, your keen eye for the smallest details and expert knowledge of the legal (and potentially political) landscape make you a valuable voice in the media. If you love getting into the nitty gritty of complex cases, while flexing your strong written communication skills, then journalism may be a natural progression.
Looking for inspiration? Annabel Crabb studied a degree in Arts and Law from the University of Adelaide, moving into journalism when she found
the practice wasn't as enjoyable as the study.
Politician
Did you know in 2020, 21 Australian ministers in the two major political parties held law degrees? In July 2020, it was found Labor ministers were
more likely to have studied law
, with 12 ministers having a Bachelor of Laws, beating the nine Liberal ministers holding the same degree.
With a jungle of red tape that surrounds every government official, and close public speculation where every move is watched, it's safe to say these qualifications would have served as both shield and sword.
Learning skills of debate, advocacy, and formulation of compelling arguments are all essential in politics, and would serve you well if this is where you're being pulled.
Consultant
Want to be your own boss after graduation? As a consultant, you'd be at the other end of the red phone, ready to swoop in and save the day for your
clients' legal issues.
You have a natural urge to ask questions, think critically, and get to the root of the issue to solve it in creative ways.
If you're worried you'll have to do the hard slog for 10+ years, you're in luck. Consultants don't require as much post-grad experience as you may think — according to
Lawyers Weekly
, more clients are hiring legal consultants with as little as two to seven years' post-grad experience.
Police prosecutor
In a sideways step, a law qualification can lead to a future as a police prosecutor, defining the meat of your career in criminal cases, legal advice and regulatory policy.
You'd still spend your days in the courtroom, working with the State to prosecute criminals, while focusing on things like advocacy services for victims of domestic and family violence. Prior to 2008, anyone who wanted to become a police prosecutor had to first undertake three years in the police force. But with a law degree, you can now apply for the NSW
Accelerated Prosecutors Recruitment Program
(APRP) to skip the police force and fast-track your prosecuting career.
Accounting
If numbers are more your game, or you're leaning towards the accounting and advisory industry as a lawyer, then moving into the accounting profession may be something to consider.

In 2018, it was reported the Big Four accounting firms—Deloitte, KPMG, PwC and EY—were making moves into the legal market to expand their services, with PwC employing 3,600 lawyers across 98 countries. So there is plenty of room for a budding law graduate with special interests in accounting law, if that's the direction you are heading.

Love number crunching? A law degree may help open the door to a career in accounting, especially if you study taxation and other areas of financial law. However, while a law degree gives credibility to your application, to practise as an accountant you will also require an accounting degree and a membership with one of the three main industry bodies and accreditation providers. So be sure to keep that in mind.
What are the benefits of studying law?
Studying law can be a big undertaking, but there are lifelong benefits too. Some perks of studying law include:
Earning potential: Careers in law can pay well. A study by Harvard Law School and Rutgers Business School found on average, a law graduate would earn USD$1,000,000 more than their peers with other degrees over the lifetime of their career. They also found those in the legal field had their earnings increase, when salaries across other industries were stagnating.
Highly prized skills: Law teaches you much more than the inner workings of the legal system. In order to be successful in law, you need strong communication skills, argumentation skills, research and writing skills—all of which are highly regarded and even necessary in other professions (as we've touched on above).
Study and degree flexibility: If you have further interests surrounding law in other fields, there are a range of other courses and degrees that you can combine with your law degree, such as Business, Science, Finance and more.
Not only does a law degree equip you with an arsenal of skills you can use across different industries, it also opens up more pathways and earning potential to give you more choice over the course of your career—and isn't that the biggest benefit?
Should you study a law course online?
Looking to study an online law course? Now you can get that degree without having to attend class in the middle of the day, or change up your work hours to make it to your lectures. If you're someone who prefers to ditch the commute in favour of studying from home, or perhaps attending class in-person is simply just not possible, studying online means a law degree is within reach.
Studying through Open Universities Australia gives you the power to work around your schedule. Degrees available online include Bachelor of Laws through the University of New England, Bachelor of Criminology and Criminal Justice through Griffith University, and Juris Doctor via RMIT University, to name a few.
Worried you may not be able to get into law? Through Open Universities Australia you can start your journey with single subjects available to study without entry requirements—regardless of your academic history. You may be able to use these to gain entry into legal studies. Speak with our friendly student advisors about what's possible.
Ready to take the next step? Explore our law degrees, subjects and courses or get in touch to start your journey.
Browse  thousands of courses from leading Australian universities.
Or complete the form on this page to chat to an advisor about study options.
Explore courses