Thanks to a 2022 government incentive, there's never been a better time to get involved in our local video game industry. But what job roles are actually out there?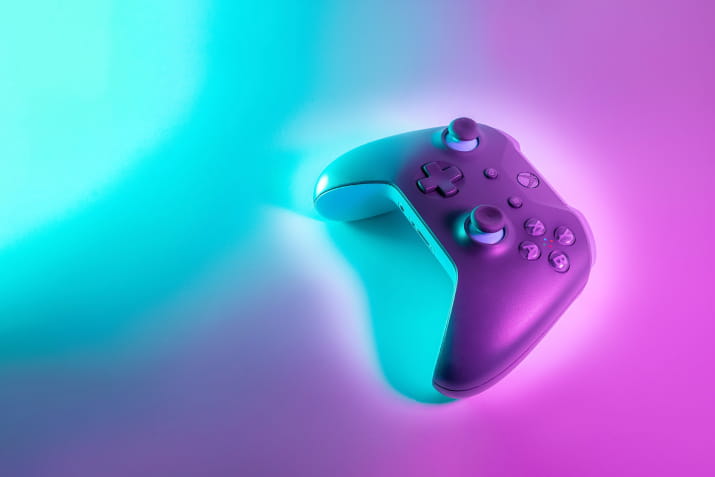 If you've always dreamed about making video games your career, we have good news. Thanks to the growth of indie studios, graduate recruitment programs and the government's new Digital Games Tax Offset, which encourages investment in local projects, jobs in video games are about to "double or even triple" over the next five years, in the words of Mighty Kingdom CEO Philip Mayes.
But with so many job titles out there, how do you choose a career? Here are just a few roles to consider, with tips about what you should study to get started.
1. Game designer
If you can close your eyes and envision the perfect video game world, then game design must be the path for you. Game designers are involved in all stages of the game development process, from initial game concepts to character concepts, though most specialise in an area they're passionate about. You should thrive on feedback if you want this role, because you'll need to collaborate with programmers, artists and product teams to fine tune your work, and conduct user testing sessions to see how players respond to your creations.
It can be tricky to find an entry-level game design role in Australia, though studios do offer a small number of graduate positions every year. Otherwise, be prepared to work your way up from an area like production or game testing while creating your own games in your spare time. Your number one priority is to build a portfolio of work and show 'em what you can do.
Skills/tools to learn:
A programming language like C#
Game engines like Unreal and Unity
Microsoft Excel or another spreadsheet tool (to track game data)
What to study:
To become a game designer, enrol in a course on game design and development, animation or game programming. A bachelor degree may open more doors, but you can also find opportunities with a certificate, diploma or associate degree.
2. Game animator
Video game animators have the most artistic role of all: they take those initial game concepts and then bring that vision to life, crafting the aesthetics that players get lost in.
Like game designers, game animators tend to specialise in a niche, like concept art, character modelling or environment design. To go after this career, you'll need to be an expert in 2D and 3D animation and have impeccable artistic talent. Again, a portfolio is key.
Skills/tools to learn:
Storyboarding
2D animation tools like Photoshop, Illustrator, After Effects, Spine and Unity
3D animation tools like 3ds Max and Maya
What to study:
To become a game animator, you'll need a bachelor degree in animation or graphic design.
3. Video game tester
Video game testers (who are also called quality assurance testers) are basically the last line of defence in the game development process. They stress test games that are still under construction and report back on bugs and defects.
You'll need to be great at replicating issues and writing detailed reports for game programmers, so they can fix problems before products are released to the public.
Testing is a perfect entry-level role for those who want to get into the video game industry, though you can also build a career in the field and one day lead a quality assurance team if you find you have a knack for it. You can sign up to test games on studio websites like Mighty Kingdom, or find jobs advertised on Tsumea.
Skills/tools to learn:
The software development lifecycle
Software development tools like JIRA, TestRail or Perforce
Patience (testing and retesting can be repetitive)
What to study:
Often, game studios look for testers who are incredibly familiar with their games (to the point where you've logged over 1,000 hours), so studying up on popular games is a must.
It can also help to have a bachelor degree in game design, computer science or software development, which will make you comfortable with software development processes.
4. Producer
Are you more of an organiser than a creator? Because all game studios need producers to wrangle teams into action, run planning meetings and keep people on task. Without this role, game production could literally fall apart.
Another plus is that producer skills are in demand across multiple industries. So if you need to gain some experience before transitioning into the game industry, you could start out at an agency, in video production or at a software development company.
Skills/tools to learn:
Agile project management
The software development lifecycle
The adaptability to deal with any situation
What to study:
There are a few different study routes you can take to make yourself employable. Study game design and development to understand the game design process, or project management to learn how to lead a team. There are also short courses you can enrol in to upskill in agile practices like Scrum— a common way of working in game development.
5. Game journalist
You don't have to make games to be involved in the game industry. If you have a penchant for journalism, why not write about them instead?
You'll need to have your finger on the pulse of all things gaming so you can review games, report the latest news and interview industry heavyweights. You could write for gaming websites like IGN Australia, magazines or even mainstream newspapers, depending on where your career takes you. Just think: your voice could inspire people to check out the next Elden Ring.
To get your foot in the door, go to industry events, put your hand up for journalism internships, and start writing wherever you can. Once you have a portfolio, it gets easier to pitch to more well-known publications. Most video game journalists work as freelancers, but you can also find full-time staff writing gigs with tech websites.
Skills/tools to learn:
Writing and editing techniques
Pitching techniques
Media law and ethics
What to study:
Consider a Bachelor of Arts majoring in journalism, or a Bachelor of Communication.
You don't necessarily need a qualification to start a career as a freelance games journalist. But a degree will teach you about writing techniques, journalistic standards and pitching to editors—and you'll need one to go after staff writing jobs.
6. Professional gamer
Another option to consider is life as a pro gamer, especially if you prefer playing games instead of building them.
Professional gamers play their game of choice in tournaments or in front of audiences on streaming sites like Twitch—and they can make a lot of money doing so. James Giezen, one of Australia's top pro gamers, raked in $1.3 million at the PUBG World Championship in 2021.
You'll need to devote hours to training to hone your gameplay, and do everything you can to build an audience of paying fans. Gamers with YouTube channels tend to build the most followers and land on e-sports teams, so start practicing your influencer smile now.
Skills/tools to learn:
Strategies and techniques for your game of choice
Fast hand-eye coordination
Social media marketing techniques
What to study:
You don't need a degree to become a pro gamer, though a short course in digital media could give you the know-how you need to market yourself.
Inspired to find a job in the game industry? Discover more qualifications in game design, animation and programming, all available online with leading universities.