Still on the fence about pursuing that Mandarin or Spanish course you've been contemplating for years? Here's why we think you should enrol now and never look back!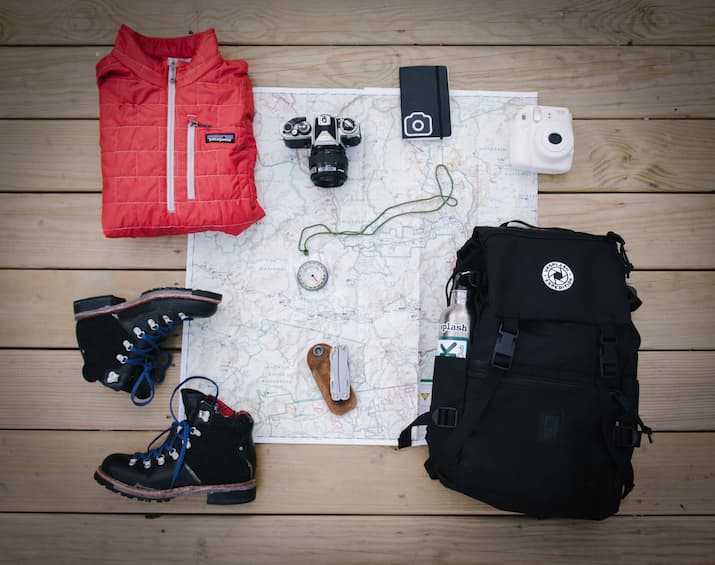 Learning a language isn't just about memorising vocabulary and studying grammar textbooks. It's about immersing yourself in a culture, finding new ways to communicate, and opening yourself up to cultural experiences.
Looking for new ways to fulfil your wanderlust? Have more free time without a commute taking up a large chunk of your week? If learning a new language has been on your bucket list for years, now is the time to tick it off.
Study for less
Studying a language doesn't have to cost you an arm and a leg. Whether you want to develop your vocabulary in Italian so you can better communicate with your Nonna or you're interested in learning more about your Japanese heritage, there is an affordable option available for you when you choose to study through Open Universities Australia (OUA).
You can pursue a single subject or undergraduate degree, depending on your budget and how much time you'd like to commit to your studies. Most of our short language courses run for 14 weeks, while an undergraduate degree will run for three years full-time. Course fees vary depending on your citizenship status and other eligibility criteria.
For more information on your financial options, get in touch with our expert student advisors, who can discuss fees, student loans and more.
Improve your job prospects
Whether you're looking to secure a new job or land a promotion in your current role, learning another language can set you apart from the rest of the competition. Businesses are always looking for talent who can work in international industries and have conversational skills in another language. Selling yourself as a well-rounded candidate can contribute towards your success in a particular role—so why not expand your capabilities?
Mandarin is one of the most widely spoken languages in the world and for those who are looking for professional growth, there might be opportunities to accelerate your career if you choose to take some courses in the language. Through OUA, you can study a range of Chinese language courses with leading Australian universities including Griffith, Curtin and the University of New England.
Study confidently
Starting from square one? Or maybe you've taken a course in the past and you're feeling a bit rusty? Learning a language can be intimidating, but we offer a range of options for both first-time learners and nearly-fluent speakers.
When you study online, you can improve your language skills at your own pace, without the pressures that can come with in-person classes or a rigorous study schedule. You don't have to worry about feeling embarrassed when you mispronounce a word during reading or use the wrong tense of a verb, because online learning is a safe space designed to help you kick goals without knocking your confidence.
Bide your time until overseas travel is back
Dream of walking along the French Riviera, sipping on a flute of sparkling and calling out to the bartender, "Un verre de champagne, s'il vous plaît"?
While international travel is off the cards at the moment, that doesn't mean it won't be back. So why not make the most of this time while borders are shut to brush up on that French you stopped learning in Year 12, and plan your next adventure with the hopes of actually being able to communicate with the locals?
When you're travelling, you won't feel like a tourist and you'll be able to navigate public transport or order at a restaurant as if you live in the region. Knowing the local language also gives you the chance to fully immerse yourself in the culture and you definitely don't have to be fluent to build new friendships with locals—a basic understanding of the vocabulary will do.
Enjoy a flexible study schedule
When you enrol in a language course online through OUA, you have the opportunity to study with some of Australia's most renowned universities but you don't have to compromise your lifestyle. If
you're balancing a full-time career or a family, then studying on campus might not be an option. OUA brings all the best courses straight to you, allowing you to build your study schedule around your responsibilities, instead of the other way around.
Studying a language online FAQs
Can I actually learn a language online?
Yes, of course! While there may be some myths floating around that you can't learn a language online, we're here to debunk these. When you study through OUA, you are connected to dozens of online language courses with leading universities across Australia. Paired with the same calibre of lecturers you would access if you studied on campus, there are no disadvantages to choosing to study a language online.
Is it worth studying a language at the university level?
When you study language at a university, you learn from lecturers who often hold masters or doctorates in their field and you'll gain access to some of the most intelligent minds in education.

What can I do with my language degree?
From translator or interpreter to journalist or tourism officer, there are a range of careers that a degree in a foreign language can prepare you for. You can find courses online via our search function for more ideas.
Learn your way with OUA
Whether you want to learn a new language for fun, or to support your career, studying online with OUA makes the experience a simple one that works for you. For more support in finding the right career path for you, our student advisors are available to assist you further.

Inspired to learn a new language? For free and unbiased advice about your online study options, chat with an Open Universities Australia student advisor now on: