Criminologists can make a real impact on society and individuals. Find out everything you need to know about this career so you can kickstart your studies.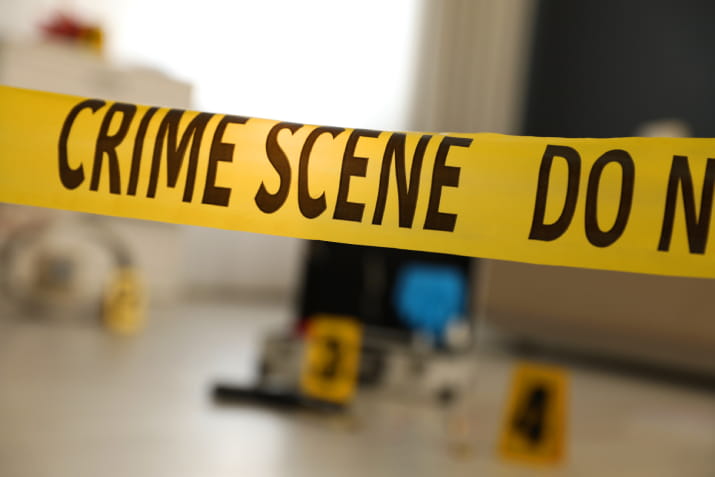 Crime has a devastating impact, affecting communities in different ways. Sometimes the acts carried out by people are deliberate and planned. In other cases, they can appear to be completely random. Working out the patterns and reasons behind a crime can help communities recover and prevent it from happening again. That's where criminologists come into the picture.
Criminologists help create meaningful change for victims, criminals and society as a whole by providing a deeper understanding of how, why and when crime happens. They use their sociological know-how to provide context around things like frequency, location, causes and types of crimes, in addition to reactions and consequences. Sounds good so far? Let's explore this profession in more detail.
What do criminologists do?
Criminologists are tasked with unpacking and analysing the underlying causes, patterns and factors of deviant behaviour. They help governments, police agencies and society to understand things like:
Different behaviours and personality types as a predictor for future crime
Types of crimes and trends in where, when and how they occur
The motivations behind why offenders commit crimes
The impact of the crime on the victim, their family, the offender and society
Underlying societal issues that can contribute to crime such as poverty
What could be done differently to prevent crime from occurring again
These facets of crime are studied in a range of ways. Depending on the specifics of your role, you may be out in the field, analysing crime scenes alongside law enforcement. Otherwise you could collect data and identify crime patterns to inform policy makers, or interview offenders and their families. Your number one goal? Find out why people commit crime and help the rest of us make sense of it.
What jobs can you get with a criminology degree in Australia?
As a criminology professional, you can work in a range of different environments— from police stations to prisons and government agencies. You might choose to hone your skills in a specific area like cybercrime or youth crime. You can also choose to focus on research, diving deeper into theories and ideas that other professionals can leverage for their work.
There are a number of jobs you can explore in fields like law enforcement, victim support services and offender rehabilitation. You could even develop policies to deter crime. Here are some examples of careers you can work towards in criminology:
Criminologist
Jury consultant
Community development worker
Clinical social worker
Forensic psychologist
Criminology professor
Criminal profiler
Why study criminology?
Criminology can be an incredibly fulfilling career.The difference you make everyday will be felt by everybody around you, whether they realise it or not. By studying the role of crime in communities, criminology professionals can shed light on the roots of violence, the effects of early trauma, and its impact on victims. These findings have a real-world impact by helping to shape offender rehabilitation and programs that can help identify and intervene before children and adolescents go down the wrong path.
Aside from helping communities and fighting crime, there are other benefits to a career in criminology like great job prospects, stability and pay.
According to PayScale, as of April 2022 a starting salary for a criminologist sits at a little over $56,000 a year. However, this can range upwards of $100,000 depending on your experience, seniority and the area you work in.
How to become a criminologist
There are two main study pathways into a career in criminology:
After you've studied hard and achieved your qualifications, some employers will require you to undertake a Police Check and a Working with Children Check.
What are the prerequisites for criminology?
There are no specific prerequisite subjects needed to enrol in undergraduate criminology studies in Australia. However, if you want to kickstart your criminology studies earlier, some high school subjects, like English or social studies, can help lay a foundation for further study.
What is the criminology ATAR requirement?
The ATAR requirement can differ from institution to institution (and year to year), with the 2021 ATAR score averaging 65.
However, there are different ways to get there that don't require an ATAR score. Through Open Universities Australia you can get started without entry requirements. Yes, really.
Start with an open enrolment subject in criminology and you can enrol without prior grades or experience. Prove yourself in that subject, and you can use your successful completion to gain entry into further criminology studies.
If you want to fight crime from the ground up, criminology could be your calling. Explore our online criminology courses and start your next chapter as a criminologist.