Occupational therapists play a crucial role in healthcare. But what exactly do they do, and how can you follow this rewarding career path? Let's find out.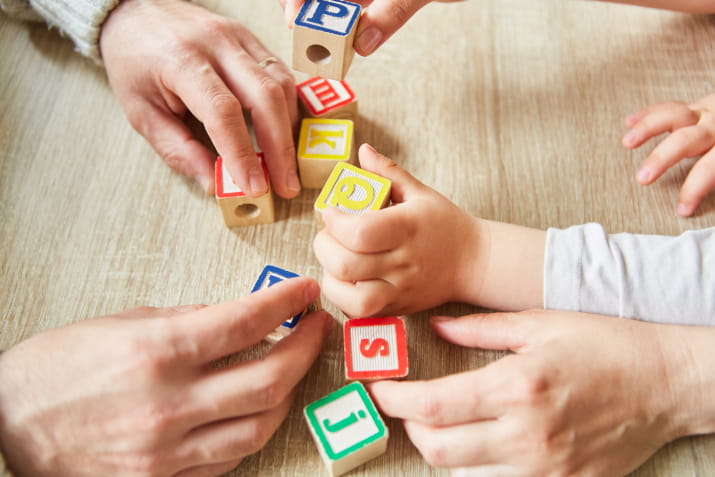 An occupational therapist, or OT, assists people with health issues or disabilities that may impact their ability to do things day-to-day. They're known as occupational therapists because they help you with things that occupy your time, such as cooking a meal, going out to meet friends, enjoying hobbies and getting around the house.
What is occupational therapy?
OTs help people gain independence and reach their unique mobility and mental health goals through therapeutic activities, assistive technology and environmental modifications.
The main specialty areas within occupational therapy are mental health, aged care, disability, rehabilitation and paediatrics, so you have plenty of options to choose from if you'd like to focus on helping a particular group of people.
What does an occupational therapist do every day?
No two days are ever the same for an occupational therapist. You'll have the opportunity to work in hospitals and rehabilitation clinics or visit clients in their homes, where you'll meet lots of interesting people and gain a greater respect for the resilience and strength they show through adversity.
You can expect to spend your time:
Meeting with clients
Assessing the challenges that stop them from enjoying everyday activities
Identifying solutions that will improve their quality of life
What traits do you need to become an occupational therapist?
Because occupational therapy is a very hands-on role that involves working side-by-side with vulnerable clients, you'll need an enormous amount of empathy, dedication and drive. You should genuinely care about helping others achieve their best possible outcomes.
There can be challenges, as with any healthcare role. Occupational therapy is both physically and mentally demanding, so you need to be ready for these difficulties if you want to have a long and successful career.
It's not uncommon to form close bonds with your clients and be invested in their lives. This means you'll need to be mindful of your own wellbeing and boundaries and come up with ways to 'switch off' at the end of the day, so you can be there for your clients without the risk of burnout. If you can do this, occupational therapy is a highly rewarding career.
Why is occupational therapy important?
As an OT, you're helping people take real steps to regain confidence, live more independently, and get back their freedom.
People who have had strokes, children with autism, people with a mental health diagnosis, dementia sufferers, or those going through accident recovery are just some of the various members of society who rely on occupational therapists to regain control of their lives.
As an OT, you have a unique role to play in improving people's health outcomes, while providing support, encouragement and strategies for change.
What degree do you need for occupational therapy?
You must earn a Bachelor of Occupational Therapy to become a fully qualified occupational therapist. If you already have an undergraduate degree in another field and you've decided to pivot to OT, you can enrol in a Master of Occupational Therapy instead.
| | |
| --- | --- |
| Career stage | What do you need to study? |
| Entry level (Occupational therapy assistant) | If you'd like to work in the field without a degree, you can become an occupational therapy assistant with a Certificate IV in Allied Health Assistance, which requires 120 hours of placement. |
| Fully qualified (Occupational therapist) | To practice as an occupational therapist, you need a Bachelor Degree in Occupational Therapy, or any undergraduate degree plus a Master of Occupational Therapy. |
What does an occupational therapist do for adults?
If you'd like to work specifically with adults in areas like mental health or mobility, then you might like to consider one of these specialisations:
| | |
| --- | --- |
| Occupational therapy area | How your knowledge will help people |
| Occupational therapy in mental health | You can help clients create healthy habits and develop coping strategies to deal with their challenges. You can also provide stability in their day-to-day lives by helping them with planned, routine activities. |
| Occupational therapy for the elderly | You can give your clients a greater sense of freedom by making sure their homes are set up for them to move about safely and easily. This will allow them to stay at home longer and have a greater sense of independence. |
| NDIS occupational therapy | Many occupational therapists are funded under the National Disability Insurance Scheme (NDIS). If you pursue one of these roles, you'll help your clients gain independence by assessing their home for potential modifications and helping them find and use assistive technologies like wheelchairs and mobility scooters. |
What does an occupational therapist do for children?
As an occupational therapist, you may prefer to help children who have developmental delays, physical or psychological challenges. This can be very fulfilling, because you'll be responsible for offering them a safe space where they can work on their everyday skills like eating, getting changed and going to school. Here are two areas of practice that you can explore:
| | |
| --- | --- |
| Occupational therapy area | How your knowledge will help people |
| Paediatric occupational therapy | Through games and activities that build engagement, you can help children improve areas such as motor skills, communication skills and emotional regulation. This helps them overcome challenges and develop independence and confidence. |
| NDIS occupational therapy for kids | Many occupational therapists working with children are funded under the NDIS. In this role, you can help children with a range of cognitive and physical conditions improve their social skills, self-care, motor skills and attention, among other things. You can also help with assistive technologies and home modifications. |
How much does an occupational therapist earn?
At the time of publication, the average national occupational therapy salary was $68,339 per year. This varies depending on where you live, your level of experience, and which speciality you choose. Starting out, you can expect to earn around $63,000 per year. As an experienced OT, the average salary is $82,587.
For the most up-to-date salary information, be sure to visit Payscale.
Thinking about getting qualified? Discover online occupational therapy courses that are available to study through Open Universities Australia.