Brenda has taken her career in nursing to the next level. While she was once just starting out on the rounds, she's now a Clinical Nurse Consultant for Safety and Quality.
Perhaps it's impossible to 'have it all', but Brenda Bruce is squeezing as much as she can out of life. She's a Clinical Nurse Consultant for Safety and Quality at Alice Springs Hospital, a fitness instructor, a wife, and a doting mother of two. Not long ago, she was a postgraduate student too, fitting in study hours where she could to gain her third qualification.
With a husband in the military, Brenda's family has had to pack up their life and move around Australia every few years, making long-term employment a challenge. But with an incredible work ethic, which often gets her up at 4am to fit more into her day, Brenda's can-do attitude is truly admirable.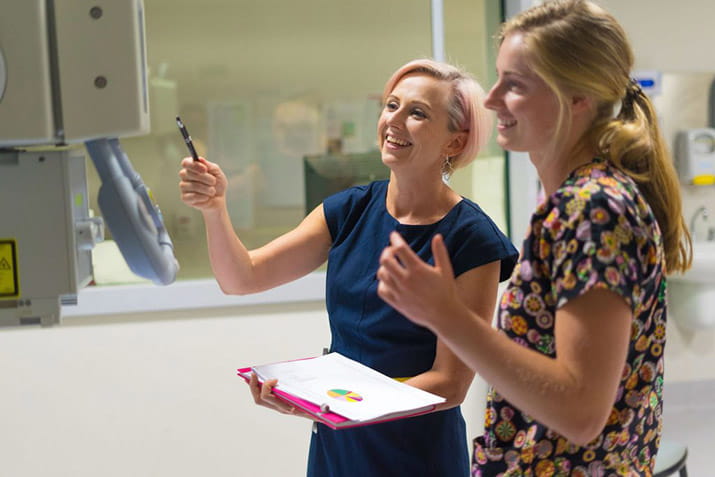 Brenda's passion for nursing began after high school, when a friend convinced her to attend university together and study nursing. Quickly developing a passion for the field, Brenda completed both a Bachelor and Graduate Certificate, where she learned skills in general nursing, as well as emergency and critical care.
With years of experience under her belt and a desire to climb higher into a management role, Brenda enrolled in Curtin University's Master of Health Industry Management, online through Open Universities Australia. Brenda wanted to open herself up to the health industry at large, after a career in the very skill-specific field of nursing.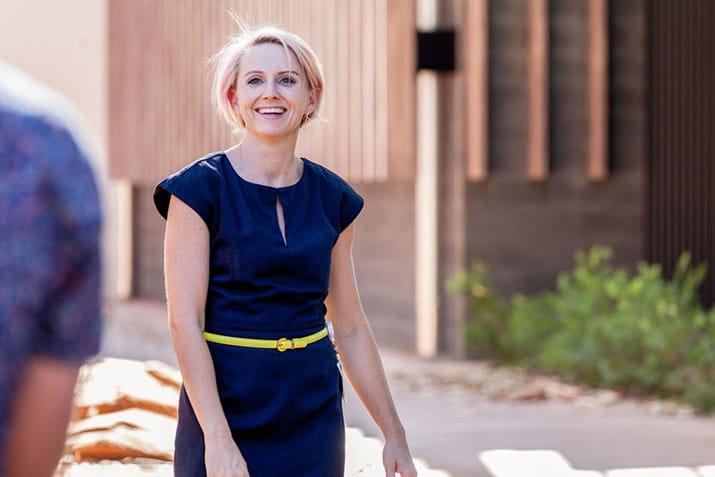 Having now graduated with her master's degree, Brenda looks back on her experience as highly valuable and applicable to the real world. Working study hours into her already jam-packed schedule was quite the challenge, but Brenda managed to stay motivated by knuckling down for 12 weeks at a time, then taking a break to enjoy life with her family.
Amongst the house moves, the birth of children, and the many employment changes, Brenda got to the finish line after 9 years. She was glad to have had the freedom to take her time, rather than sacrifice time with her loved ones, or let leisure and hobbies fall by the wayside.
'Too busy' has never been an excuse in Brenda's eyes. Good things come with time, patience and hard work, and since graduation, good things have come Brenda's way.
You're never too busy to better yourself
The road to good things can feel intimidating, and we've always got an excuse as to why we should hold off. But it's important to make time for our goals – achievement builds confidence and satisfaction, making life all the more rich. If further education is your road to good things, you can start your journey today when you enrol through Open Universities Australia (OUA).
Through OUA you can:
Find the right course – Choose from hundreds of degree and single subjects from universities across Australia.
Earn the same degree as on-campus – Enrol through us, then study online with your chosen uni (and graduate with them too).
Study, regardless of your history – Start with single undergraduate subjects without any entry requirements.
Gain credit towards your degree – Apply for credit for past study or work experience, and finish faster.
Feel supported from start to finish – Get help from a friendly student advisor, right through to graduation.
Related courses through OUA:
Master of Advanced Nursing Practice – Griffith University
Master of Public Health – Griffith University
Master of Infection Prevention and Control – Griffith University
Master of Health Care Management – Murdoch University
Bachelor of International Public Health – University of New South Wales
Bachelor of Community Health – University of South Australia
Browse  thousands of courses from leading Australian universities.
Or complete the form on this page to chat to an advisor about study options.
Explore courses