Ever needed the help of a paramedic, firefighter or police officer? Odds are the situation was so fast-moving you didn't get a chance to share your gratitude. This Thank a First Responder Day, you can do just that.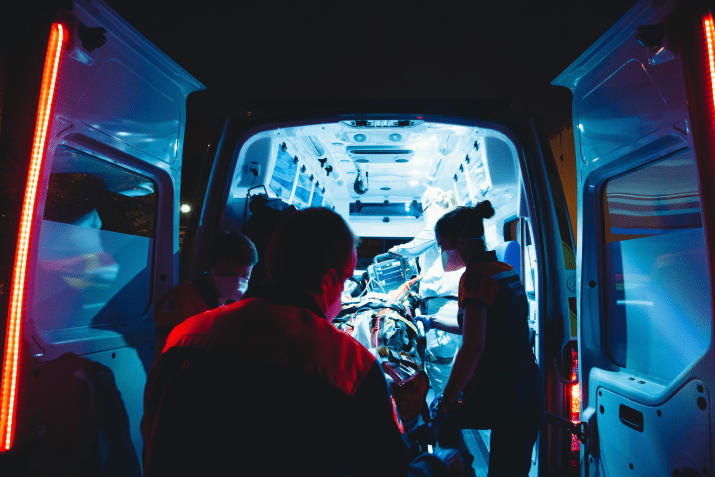 For a large portion of the population, going to work isn't dangerous. It's a stable setting where we log on and submit to the daily grind. That is unless you're a first responder.
For these brave individuals, another day at work is never just another day at work. An average morning or afternoon on the job may mean stopping crime, starting hearts or fighting fires. That's why this Thank a First Responder Day it's important that we pause to give thanks. After all, many of us wouldn't be here if it weren't for these first responders' actions.
Wait, what's a first responder?
'First responder' is an umbrella term that describes those who are first on the scene in an emergency situation. It includes firefighters, paramedics and police officers, but can also extend to natural disaster volunteers such as SES workers, who may perform duties like clearing floods or damaged buildings when disaster strikes.
How can I thank a first responder?
While first responders are used to the pace of life-or-death situations, it doesn't mean they're not human. They need support to keep them going, just like you or me.
Did you need the assistance of your local fire brigade? You could send a card to their station. Perhaps a police officer made you feel safe at the train station late one night? Post on their Facebook page, or even send a tweet.
If you have a first responder in your family or friendship circle, give them a text or a call and let them know that you appreciate everything they do to keep our community safe.
What can I study to become a first responder?
Do you feel you have what it takes to be a first responder? Fighting fires, curbing crime and saving lives are career paths that lead to a life of fulfillment, despite the high stress.
Through Open Universities Australia (OUA), there are a variety of courses you can study online to take your career in the right direction.
Graduate Certificate of Critical Care Paramedicine
Graduate Diploma of Critical Care Paramedicine
Graduate Certificate of Extended Care Paramedicine
To express your interest in any of the courses on offer through OUA, fill out the form on this page and an expert student advisor will get in contact. Otherwise, start browsing thousands of courses from leading Australian universities right now.