Once you've landed an interview, it's time to prove your value. Take some tips to help you stand out, like a flamingo in a flock of pigeons.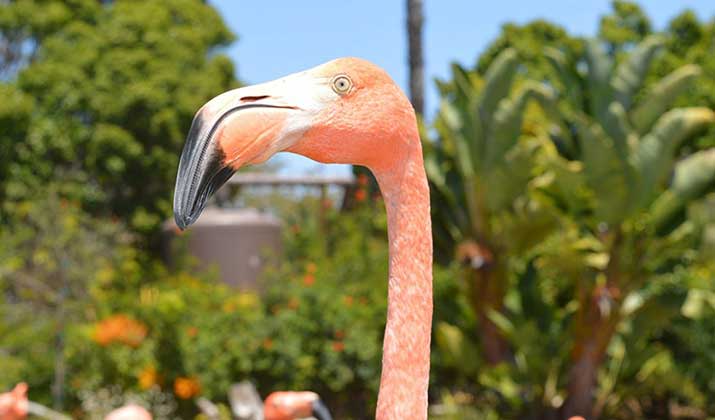 So you've applied for your dream job and have suddenly found yourself gearing up for an interview. Congratulations! Although you know you're the perfect fit for the job, now you need to convince those in front of you. These tips from recruitment specialist, Natasha Hawker at Employee Matters will help you stand out from the crowd.
The obvious
Doing some homework before you walk through the employer's door will give you the best chance of success. Hawker recommends writing a list of questions you could be asked, and preparing a written response.
"It will mean you've done the thinking, and if a question comes in a similar vein, you're on the ball, [so] you're not going – umm….I'm not sure" she says.
She also advises researching the company you're interviewing with. "It used to frustrate me no end when I would have people turning up for interviews thinking – you've come in for a job with me and you haven't even bothered to Google us to see what we do," she explains. Prospective employers want to know you're as interested in them as they are in you.
Dress for the part
An important part of being prepared is dressing appropriately. "Think about if you were already employed by that company – how would they expect you to present yourself?" Hawker says. She also recommends greeting employers with a firm handshake, and making eye contact to show that you're engaged in the conversation.
Although presentation on the day is important, so are your social media accounts. "The law has not caught up with social media, but recruiters certainly have," Hawker says. She advises doing a social media audit: "Make sure that it's clean, and think about your exposure going forward."
Keep calm
While being prepared is the best way to manage nerves on the big day, Hawker has some other tips for keeping your cool. Make sure you arrive early, and engage in conversation with the receptionist, because they could be asked for their opinion about candidates, Hawker says.
Next, go to the bathroom, sit down, and throw your hands up in the air. "It sounds like a really funny thing to do," Hawker says, "but whenever anybody wins something, they put their hands up in the air."
Take some deep breaths, and remember that interviewers "actually want you to open up and give your best performance," says Hawker. They will often start with some social chit-chat, so engage in that. It also helps to know that many employers don't like interviewing, and will be just as nervous as you are.
3 types of questions
There are three types of interview questions which you should be prepared to answer: technical, behavioural and cultural.
The technical interview looks at whether you have the relevant qualifications and experience for the job.
The behavioural aspect aims to establish how you will behave in the workplace. "You may get asked questions like –Tell me about a time when you had more work than you could possibly handle. What happened, and what did you do?" she says. "They know that if they put you in that position, then you'll likely behave the same way."
Cultural interviews look at whether you're a good fit for the organisation. You might get questions like, "Tell me about a place where you've worked that you really loved. Why did you love it?" Hawker says. "They're trying to find out if it's a similar organisation to them."
Quick tips for success
Hawker's other tips for a successful interview are:
Don't brag, but share your story in detail
Listen to the questions carefully and answer them. Watch the body language of your interviewers to ensure you don't waffle on.
If you don't have that experience or an answer to a question then be honest. Say something like: "I haven't had that experience, but if I did, this is what I'd do."
Stay positive – "Even if you decide mid-interview that this is not the job for you, then still give your best possible performance. What they might be doing is considering you for a role that you weren't aware you were being interviewed for."
Thank them for their time and prepare questions that show you're interested in them. "Tell me why you like working here? What do you enjoy about the job?" This gives people the opportunity to give their take on the organisation.
After your interview
Take some time to assess your performance. "Mark your performance out of ten, and think about how you could do better," Hawker says. "Interviews take practice and you get better at them."
Browse  thousands of courses from leading Australian universities.
Or complete the form on this page to chat to an advisor about study options.
Explore courses