As an engineer, numbers were always comforting for Behnoud, but what threw him was leadership—something he learned through his MBA.
Behnoud's career in mechanical engineering began in the south of Iran, where he grew up, and where the oil and gas industry employed the majority of adult residents. He was still in university at the time, and quickly realised there was still a lot to learn about the role that couldn't be gained from books. Behnoud's job took him from country to country, which made it difficult to balance work and home life, but the upside was the exposure to a wealth of different cultures and lifestyles. "We are a collection of our knowledge and experience, and this shapes our personality" says Behnoud, "so learning is the biggest motivation for me."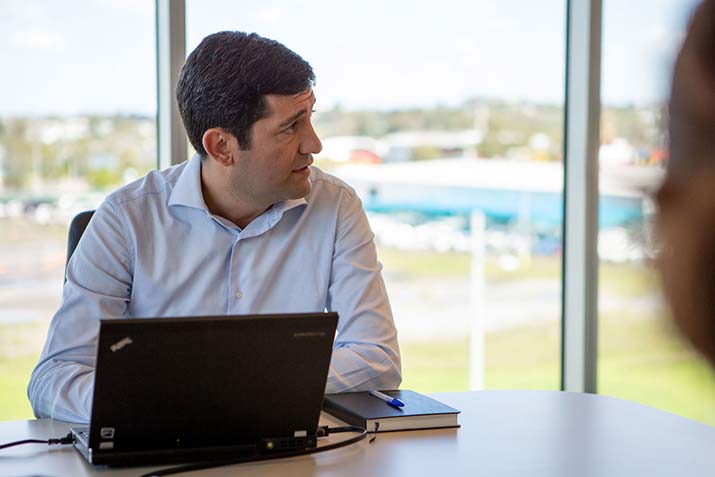 In 2008, Behnoud immigrated to Australia, and worked as a project manager in the oil and gas industry. He was constantly challenged by how to best lead a team, and keep them motivated for the long term. "They never train engineers to lead teams, and that's where the MBA helps" says Behnoud. In need of extra training, Behnoud enrolled in an MBA through RMIT University, and started making his way through the course in his spare time. A move to Singapore for work meant that Behnoud had to put his study on hold midway through, but a few months later, realised he could resume the same course online through Open Universities Australia. After gaining credit for what he'd already completed, Behnoud resumed his place as an RMIT student – online this time. He's nearing the finish line, with plans to complete the course this year.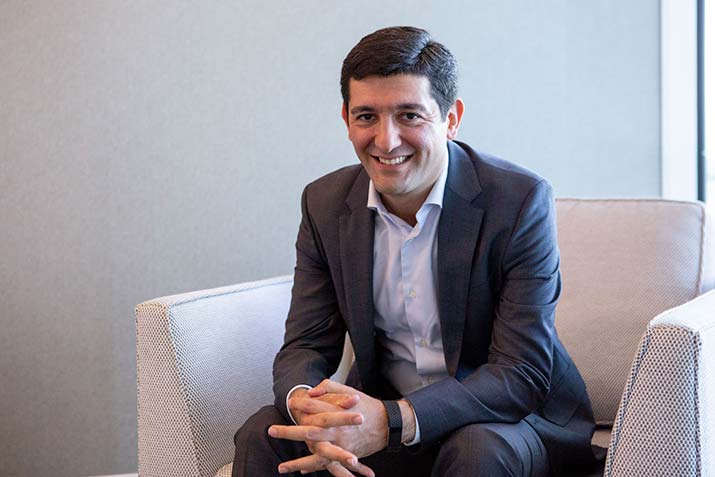 Today, Behnoud holds the role of Engineering Manager for Puma Energy Australia. While he loves his role, at times, work-life balance can prove a challenge, particularly when he is being kept from spending time with his family. "Universities should issue a certificate for the families," Behnoud laughs "because it's very important to have them on board". Their support gets Behnoud through the day, as well as his love for learning, and vision of the end goal. "Sometimes I get home very tired because we have long days, but I'm happier while I'm studying, because I'm doing what I really love to do".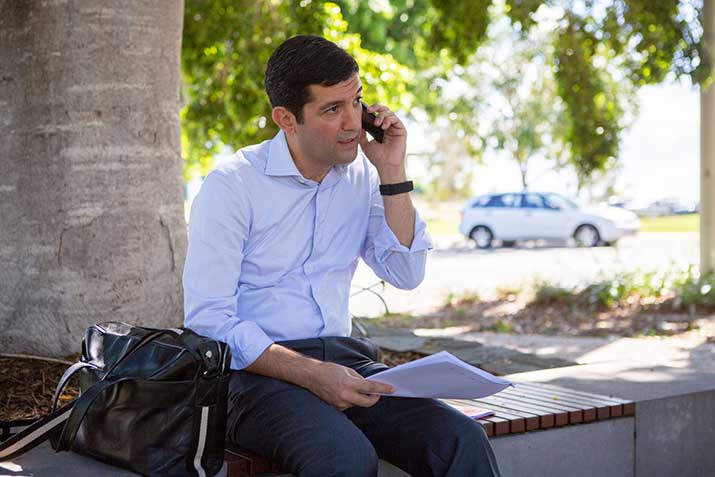 It's worth the hard work
Work, family, friends – it can already feel like a juggling act without adding study to the mix. But a qualification is more than a piece of paper to put on your wall and list on your resume. What really makes study worth the effort (despite a busy schedule) is the lifelong skills you gain, increased confidence in your own ability, and the sheer joy of learning.
Through Open Universities Australia (OUA) you can:
Find the right course – We can guide you in your selection from hundreds of degrees and single subjects, from leading Australian unis.
Earn the same degree as on-campus – Enrol through us, then study online with your chosen uni (and graduate with them too).
Study, regardless of your history – Start with single undergraduate subjects without any entry requirements.
Gain credit towards your degree – Apply for credit for past study or work experience, and finish faster.
Feel supported from start to finish – Get help from a friendly student advisor, right through to graduation.
Related courses through OUA:
Bachelor of Business – Griffith University
Bachelor of Business (Management) – University of South Australia
Master of Applied Project Management – University of South Australia
Browse  thousands of courses from leading Australian universities.
Or complete the form on this page to chat to an advisor about study options.
Explore courses