Toying with the idea of a career in health care? Whether you're starting fresh, or looking to change career direction, there's plenty of opportunity in Australia.
What's happening today in health care
Australia is seeing shortages in a number of areas, such as nursing, aged care and disability care. Dan's focus is to fill those gaps – not just with anyone, but with the right people, who are properly trained and have the ideal soft skills.
There's plenty of opportunity within the sector, but what could help get more people into roles is greater awareness and support. "It would start with providing more education around what roles are actually available within health care, and it's about making people feel as if they can come into health care at any age" says Dan.
It's about making people feel as if they can come into health care at any age.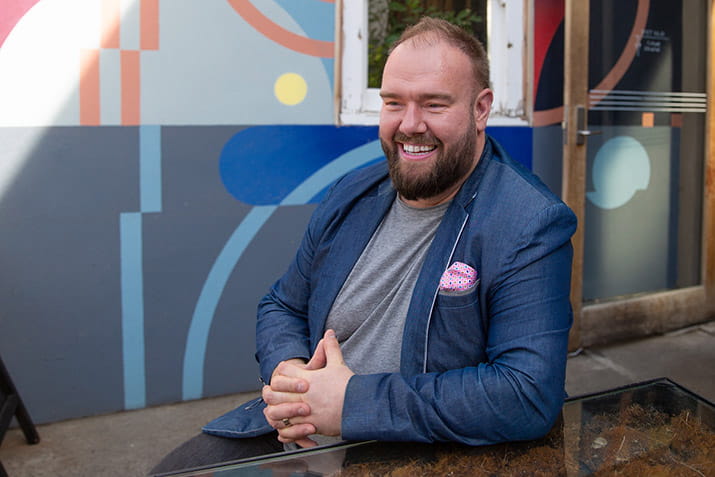 For those already in health care, Dan's advice is to push for internal development opportunities, that could help you move across into related roles, or broaden the scope of your current role. In demand right now are transdisciplinary professionals – for example, a qualified physiotherapist, who can also perform work in occupational therapy or myotherapy, as the need arises. To be flexible in health care is to be valuable, which for the worker, offers a varied and stimulating work life.
Hear more from Dan
We chatted to Dan about a number of topics – check out what else he has to say about the health care industry:
Health courses through OUA
Open Universities Australia offers a number of health courses from leading Australian universities, at both a undergraduate and postgraduate level. With the online delivery format, there's no need to drop everything to start heading towards your dream role.
Bachelor of Community Health – University of South Australia
Bachelor of Food and Nutrition – La Trobe University
Master of Public Health – Griffith University
Browse  thousands of courses from leading Australian universities.
Or complete the form on this page to chat to an advisor about study options.
Explore courses