If you're one of thousands of Year 12 students awaiting ATAR results, things are about to get very real. So, how can you fight the symptoms of stress?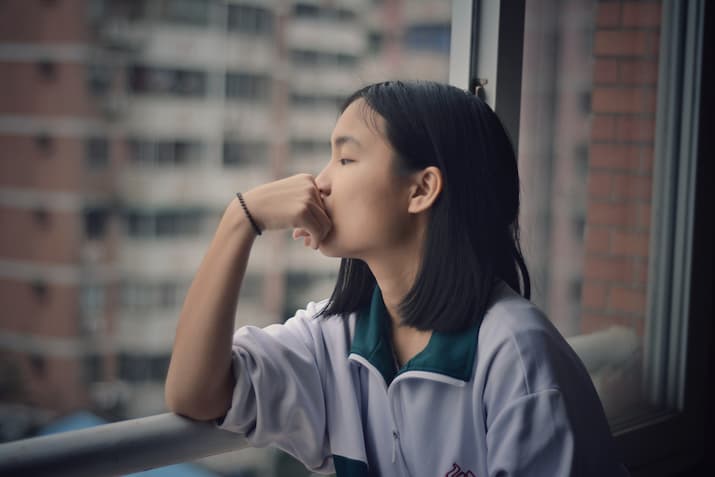 You've visualised receiving your Year 12 ATAR (Australian Tertiary Admission Rank) all year long. But how will it actually pan out? Will you be able to keep your cool, pour yourself a cup of coffee and log into your email with ease? Or will you be too nervous to leave your bedroom—your parents coaxing you out to eventually face the music?
Below are some simple, practical preparations you can do that go beyond using an ATAR calculator.
How is your ATAR calculated?
Your ATAR is calculated using an aggregate (grouping) of the scores you receive across your subjects studied during Year 12. This includes your highest scaled study score in an English subject, your highest scaled study scores in three further subjects, and 10% of the scaled study scores for the remainder of your subjects.
'Scaled' means that the scores are weighted up or down depending on the performance of other students taking that subject.
What is a good ATAR score?
How long is a piece of string? A "good ATAR" depends on your personal standards. Depending on what you intend to study after high school a "good ATAR" could be 60, it could be 70, or it could be 90.

Looking for a more concrete answer? If you receive a score of 70, it means you outperformed 70% of other students in that year. If you receive a score of 90, it means you outperformed 90% of other students in that year, and so on.
When do ATAR results come out for Year 12s in 2021?
The date you receive your Year 12 ATAR results depends on the state of Australia you live in—and can vary from December 2021 through to January 2022.
As recent changes have impacted some state's release dates, it is best to check according to your state's tertiary admissions centre (for example, VTAC in Victoria, UAC in NSW and QTAC in Queensland) for updated information.
Preparing yourself to receive your ATAR results
Two weeks before your ATAR results: Get zen
Preparing to receive your ATAR results is best begun a couple of weeks prior. Getting yourself in a healthy mindset takes time, after all.
Give yourself the best chance at a positive outlook by investing time in your mind and body. This will look different depending on your personal needs, but may involve taking a morning jog each day, journaling what you are proud of each evening, and choosing to eat foods that make you feel good on the inside—no matter the number that awaits you on the outside.
One night before your ATAR results: Reflect on the big picture
As you hop into bed the night before receiving your ATAR results, take the time to reflect on your achievements—regardless of the number that awaits you come sunrise.
If you finished Year 12 in 2021, you finished your high school education against all odds. You studied amidst a global pandemic, navigated home learning and missed out on the rites of passage that Year 12 students in years gone by have enjoyed. Yet here you are, having completed your exams. That in itself is something to be proud of.
The morning of your ATAR results: Own your space
Now that the time has come, it's time to choose where to read your Year 12 results. This can impact your experience immensely. Consider the following:
•
Am I worried about other people's judgement?

It may be best to read your results in solitude in your room.
•
Would I like to feel the support of family?

Consider setting up the laptop on the dining room table, where you can sit with your parents, siblings, or friends.
•
Am I feeling particularly sentimental?

Take yourself to your favourite bench, park, or reserve. You deserve all the feels.

Remember, these are your results. You are in charge of the environment you receive them in.
Immediately after your ATAR results: Walk it out
Once you know your Year 12 ATAR results, your mind will be abuzz. You'll likely want to spend the next few hours Googling what it means for your future. Which is the very opposite of what you should do.
Taking the time to go for a walk to think about the number that has just hit your inbox will benefit you tenfold. It's a healthy way to process what has just happened and think through your options without answering the many questions of your mum, dad, or guardian.
Walking also releases endorphins to help with stress and anxiety, among other benefits.
How to get into uni without an ATAR
If your ATAR isn't what you expected, try not to let your emotions spiral. You have options.
Through Open Universities Australia, you can enrol in online study with leading Australian universities without entry requirements. It's what we call our open-door policy.
Successfully complete one of the many subjects available without entry requirements, and you can use the credit you gain as entry into a degree in your field of interest. Better yet, these subjects are delivered online by credible, trusted universities across Australia. The quality of education you receive, and the qualification you receive at the end, is exactly the same as if you had studied on campus.
If studying in a bricks and mortar classroom is important to you, you can even choose to transfer your studies from online to on-campus down the line.
Too good to be true? Read the stories of three students who didn't let their ATARs define them.
Good luck. And remember, your ATAR is an open door.