This year, students across Australia were encouraged to combine in-person open days with scouting campuses virtually. So if you've just finished an onslaught of IRL tours, what should you do next?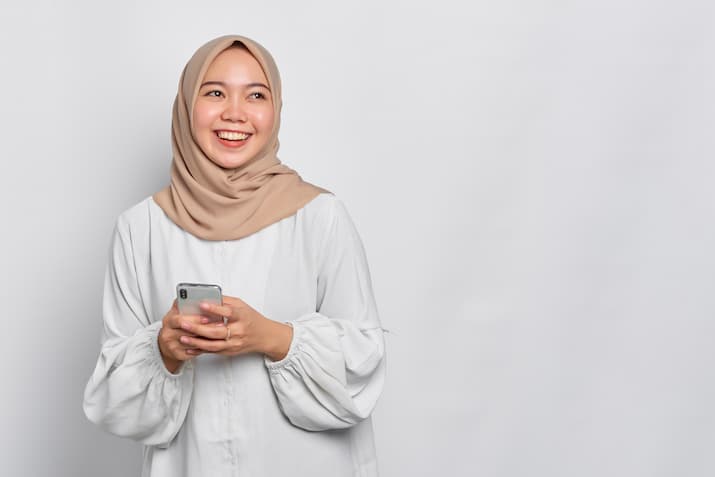 2022's open day festivities are a far cry from where we were two years ago, at the beginning of the pandemic. This year, students are welcomed to tour campuses in-person, a chance to see the bricks and mortar behind courses featured online.
If you're one of many weighing up which uni to study with next year and beyond, keep reading. Below we outline all that you need to consider before making the call.
Factors to consider when making the call after uni open days
While the "feeling" a campus gives off is certainly important, it doesn't hold the same weight it once did. The availability of many courses online means you don't have to apply for the uni you feel most comfortable standing inside at open days.
Instead, we recommend asking yourself a few more pointed questions when trying to decide "What uni should I go to?". You might also want to consider:
"What are the best universities in Australia?"
The answer to this question is dependent on what you're looking for. Which is why we recommend you:
Consult university rankings Australia wide
QS World University Rankings is a trusted source for finding out where universities sit in terms of performance on a global scale. Featuring 1,300 universities from across the world, you'll be able to weigh-up factors such as academic reputation and employment outcomes.
Times Higher Education Rankings are another reputable source featuring more than 1,500 universities across 93 countries.
Open Universities Australia features university rankings on each course page, allowing you to see where the university that offers your ideal course sits competitively.
Through our website, you can then save the courses that have the highest rankings depending on what you're looking for. We also have a compare tool, which allows you to weigh-up the cost of courses, their content and more all in one place.
Find out your top picks' notability in the study area you have in mind
Using the above resources, you'll be able to take a closer look at how the universities you visited at open days perform in the study area of your choice. Just like people, universities tend to have strengths in particular fields, be that physics, the arts, mathematics, law or otherwise.
Do a deep-dive to find out which study areas are the strongest for the university you have your sights set on. Does it align with the area you'd like to study with them?
Ask yourself: which of my picks for universities in Australia offer online learning?
Studying online has a range of benefits that go far beyond the pandemic. Through Open Universities Australia, you can choose from thousands of courses available to study online with leading Australian universities. But it doesn't end there. You'll also:
Be able to study when you want, where you want
Online study through Open Universities Australia allows you to study whenever and wherever. If you're an early bird, you can listen to a lecture at 5AM. If you're a night owl, you can join a discussion forum at 12AM. Learn between life commitments and get uni done on your terms.
Have the option to transfer on-campus
Is your heart set on walking the halls of a campus? Enrolling online through Open Universities Australia doesn't mean you'll never have that experience. The beauty of starting your course online through us is that you can transfer to on-campus study at any time – in particular, once the pandemic is over. It's a win-win.
Not have to worry about entry requirements
Did you know that through Open Universities Australia you can start university study without worrying about your ATAR score? It's true. Start with an open enrolment subject, and you can get your foot in the door without having to prove any study scores. Once you've completed a few open enrolment subjects, you can use these instead to get into a degree.
Be able to fast track, or slow down, your degree
When you study online through Open Universities Australia, you're in the driver's seat. You can choose how many subjects you'd like to study online at once – and even choose subjects from multiple universities. If you're keen to speed towards the finish line, you can load up on subjects. If you're having a hard time, drop down to just one. There's no judgement. We just want to see you achieve your goals.
Join a community of thousands
When you study with a leading university online through us, you're never alone. You'll be joining a community of thousands of other students. Not only will you be connected to like-minded students through the online forums run by the university you choose to study with, but also the Open Universities Australia community on places such as Facebook.
Graduate with the same degree as on campus
If you choose to complete your entire degree online, you'll graduate with the exact same qualification as if you had studied on campus. That's right, your piece of paper will be the same as those who studied in lecture halls – meaning you can proudly step out into the world as a graduate, ready to take on your career!
So, what university should I go to?
We can't make that call for you, but we sure can help. Visit open.edu.au, and you're given the chance to compare, choose and enrol in courses available to study online with leading Australian universities. Better yet, you're not tied down to making a decision after your open day experience, because our doors are open year-round.
Our team of friendly student advisors are on-call around the clock to answer questions about courses, universities, what it's like to study online, and what the right option is for you.
Find out more about the incredible expertise they offer to new students who have just attended open days, like yourself, here.
As a not-for-profit, our advice is impartial. Following on from your open day experiences, we're here to guide you there.
Browse  thousands of courses from leading Australian universities.
Or complete the form on this page to chat to an advisor about study options.
Explore courses