Feeling anxious about your career? With coronavirus putting many of our lives on hold, it's understandable. We asked a career expert for her advice. 8 minute read.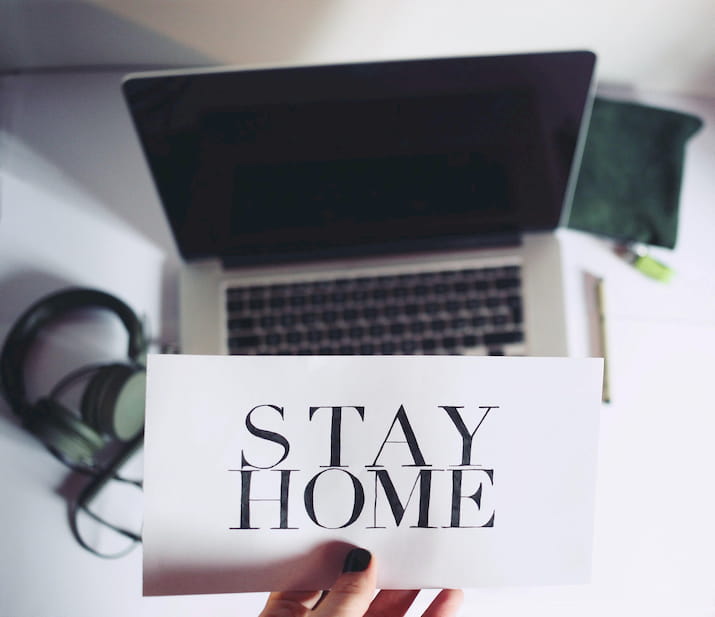 As Victoria faces an unprecedented surge in coronavirus cases, one thing has become more clear than ever. We don't know when life and work will truly return to normal. And despite what we first though a couple of months ago – it may not happen this year.
With life as we know it on-hold, psychologist and career expert Suzie Plush says there are ways in which we can future-proof our careers during isolation.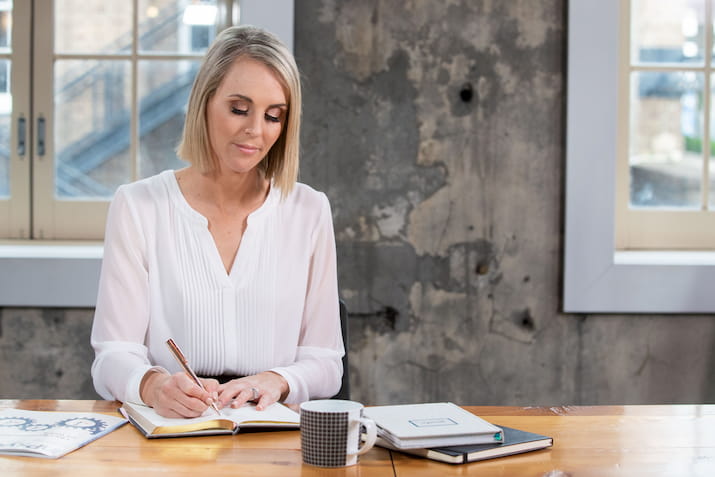 Suzie Plush, psychologist and career expert.
Get technical
Instead of panicking, Suzie says it's important to focus on what you can do right now to help keep your skills current and relevant. Brushing up on your tech skills is a good place to start.
"Remain tech-savvy and become familiar with new forms of technology. You can install video-conferencing software such as Skype, Zoom or Google Hangouts on your computer; they're good places to start. Becoming familiar with different online platforms is the way of the future; there are lots of jobs that require those skills." she says
If you want to enhance your tech skills further, Suzie suggests keeping an eye on new technologies coming out and even trying your hand at coding.
With more people working from home, communication and tech support skills will be in demand, Suzie believes.
"Even after this crisis is finished, people are going to be working from home more than before, so the work-from-home technology is here to stay.
Work on your transferable skills
Suzie says transferable skills will be handy in any job, and they'll complement your tech capabilities.
"Skills such as leadership, communication, innovation and management – they're all core competencies in jobs available today and tomorrow. As much as it's great to be on top of technology, you really need those human-based skills to have more opportunities in the future.
How do you hone these hugely valuable skills? Studying online through Open Universities Australia (OUA) is a great way to supercharge them.
"There are some key subjects you can use to build on those transferable skills to become more employable such as Foundations of Communication, Fundamentals of Leadership and Organisational Behaviour for Managers.
Home in on growing industries
Given the pandemic, it's clear to see that jobs in healthcare will continue to be vital. But it's not just these industries that will require employees. Suzie lists education, telecommunications, health technology, construction and social media as fields to home in on
"They are areas where there are still a lot of jobs, so if you're upskilling in these particular areas you're setting yourself up for a bit of a win," Suzie says.
"Digital media, e-learning, e-health,creative technologies and web communications are all areas that will be in demand." If you're looking to re-skill in one of these areas, OUA offers thousands of single subjects and hundreds of degrees to get you started – all from the comfort of your home.
Keep your public profile current
Suzie says keeping your work profile up-to-date is important, as is building your professional network on platforms such as LinkedIn.
"It's really important that you have an active presence on LinkedIn, and while you're at it, review your digital presence in general. Look at how you appear on Facebook and Google. Look at your profile on Instagram. These will be things that employers look at when they're making hiring decisions.
Using time spent in lockdown to update your resume could also give you a hiring head-start.
"Taking note of your achievements and accomplishments is really important; a lot of people miss that step when they're building their resumes. Think about what you're proud of today, what you've been able to do to add value in your roles, and add that on your resume," says Suzie.
"Also add those transferable skills that I talked about before, and if you're doing some study at the moment, add that to your resume as it shows employers you're a continuous learner and you want to keep improving yourself.
Be adaptable
Lastly, says Suzie, make sure you keep a flexible mindset.
"Accept that change is the new normal. There's a lot of uncertainty when it comes to the future and a flexible mindset will help when it comes to your career path. These days you might swap careers and jobs every few years, while traditionally you might have stayed in the same job for 10 years or more.
While so much seems uncertain right now, taking this opportunity to keep yourself job-ready and brush up on your skills during isolation could help to set yourself up for success in the future.
Browse  thousands of courses from leading Australian universities.
Or complete the form on this page to chat to an advisor about study options.
Explore courses