With the election on our minds, you may be wondering how you can inspire change beyond casting a vote. Study politics and you can.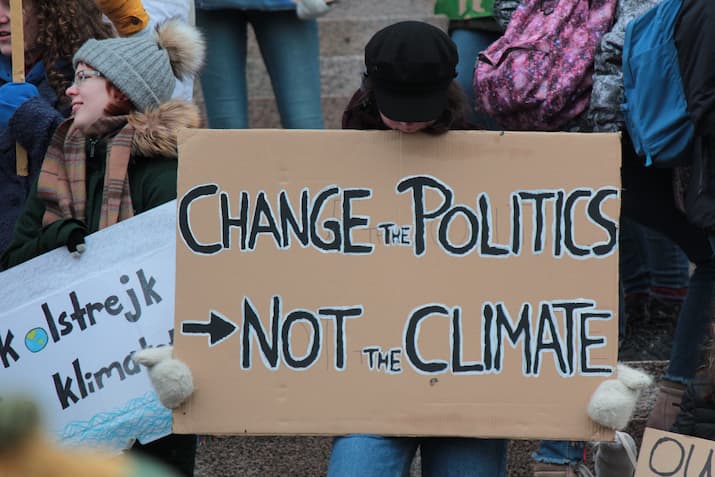 The past couple of months have had the nation alight with political discussions ranging from the housing crisis to climate change, and superannuation.
Even those who don't count themselves as politically minded have been consumed by where to cast their vote for the future of Australia.
If you've found this year's election has left you wanting to do more than snap up a democracy sausage, it might be time to explore a future in politics.
Choose to study politics, and you'll be able to go beyond a ballot, ensuring the future you envision for your community is heard, and with any luck, comes to fruition.
What do politicians do?
Politicians are some of the globe's most influential people. They carve out laws and policies that greatly impact the lives of the people who live within the countries, states or councils they lead.
Aside from making heavy-weighted decisions, politicians are expected to attend parliament, meet with communities to understand their desires and hardships, and make media appearances to sell in their policies.
If you find yourself constantly thinking up ways to improve the lives of those in your community, you may be suited to a career in the field.
What is the average politician salary?
Australian politicians are some of the highest paid in the world, with salaries varying depending on the level of influence you reach.
At the time of publishing, the base salary payable to a federal Member for Parliament or senator is $211,250 AUD per annum.
How to become a politician
Like many careers, there is no one path that takes you into a career in politics. But university study is a great way to start. We recommend exploring options in study that will help you understand how societies work and the ways in which policies are created, as well as economics.
How to get into politics
Study areas that may lead to a future in politics include, but are not limited to:
What is political science?
Political science is the study of how politics works. It's an ideal place to start if you'd like to get a taste for what a future in politics looks like and can often be studied in a Bachelor of Arts as an elective.
Many students coming into university study from high school choose a Bachelor of Arts to enjoy a breadth of subjects. From there, you may choose to home-in on furthering your understanding of governance and international relations through postgraduate study.
Degrees in political science and courses in similar fields
Through Open Universities Australia, you can study a range of courses delivered by leading Australian universities that will spark and supercharge your future as a politician, or as a member of society who can create change.
Bachelor of Arts - Macquarie University
Bachelor of Government and International Relations – Griffith University
Master of Public Policy – Flinders University
Master of Public Policy: Regulation - Australian National University
Browse  thousands of courses from leading Australian universities.
Or complete the form on this page to chat to an advisor about study options.
Explore courses