Ever entertained the idea of a career in law? You're not the only one. Here's what it's really like—no sugarcoating.
Ever entertained the idea of a career in law? You're not alone. Thanks to our favourite courtroom dramas, a career in law is a common aspiration – yet at the same time, it's so easily dismissed as a 'pipe dream'. Law takes great focus and commitment, leading to the perception that a career in law is reserved for a 'special' kind of person.
While the former is true, the latter is not. Available online through Open Universities Australia (OUA) is the University of New England's Bachelor of Laws – a course that we're proud to offer to anyone, no matter their academic history. It's the same degree as you'd study on campus, requiring the same level of focus and dedication, but it also makes a career in law accessible to anyone who has the drive to put in the hard work.
What is the Bachelor of Laws?
The Bachelor of Laws, also known as 'LLB' (the qualification in its abbreviated Latin form) is a 4-year course, which will set you on your way to becoming a practicing lawyer, or set you up for a career that relies upon strong legal knowledge. Whatever path you travel after graduation, knowledge of the law can offer you a highly rewarding career, both emotionally and financially.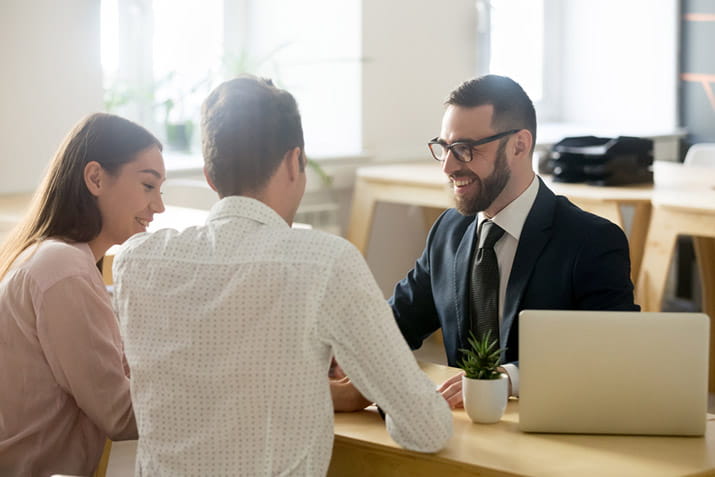 What will I learn?
Not only will you learn about the fundamental areas of law, but you'll dive into communication – learning how to form a sound argument, opinion or piece of advice, to present to audiences both in and outside of the legal system. You'll also learn how to:
Conduct research and evaluate data
Problem-solve
Understand different perspectives
Practice law ethically
Examine policy
Develop habits for on-going learning to keep your knowledge current
It's the perfect way to gain essential knowledge, and ready yourself for specialised study, or immediate employment in general legal work.
How difficult is the study of law?
Law is a demanding area of study, but it's likely to be within your capability if you're willing to dedicate yourself.
In terms of time, students typically spend 15 hours or more per week on coursework, depending on how advanced their law knowledge is, and familiarity with university-level study. Reading is a heavy component of the course, and while reading law-related texts can prove difficult at first, you're sure to gain speed and confidence as time goes on.
The academics at UNE have an award-winning reputation for quality teaching, so you're never far from support if you fall behind, especially as an online student. You'll also find your tutors and peers on the discussion forums in your learning management system (LMS), where you'll be a supported member of your 'virtual class'. UNE also has a great Academic Skills webpage, packed with resources to help you if you ever get stuck.
How do I become a lawyer?
If you've got your sights set on the role of solicitor, barrister or legal practitioner, you'll need to undertake a course of professional legal training (PLT), after you've completed the Bachelor of Laws. This training typically runs for around 6 months full time, or the part-time equivalent. Due to variances between jurisdictions, you make be able to take an alternate form of training – so it's best to make an enquiry to the admission authority in the state/territory that you intend to practice in.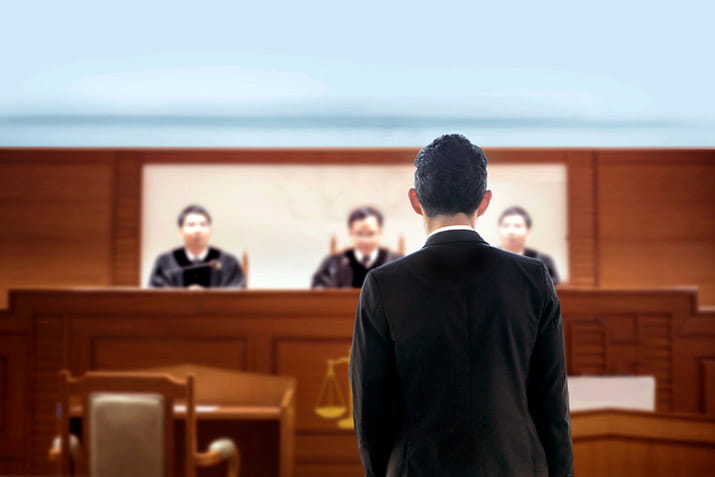 Where else can the degree take me?
Having a law degree puts you at a great advantage, even if you're not reaching for a career as a lawyer. Every industry is subject to the law, and most companies offer law-based roles. That's the beauty of it – you can take your degree anywhere, quite literally.
What you'll also gain is some highly valued transferrable skills that can benefit you, even if you veer away from a legal career. These skills include:
Analytical and strategic thinking,
Confidence with public presentations
Persuasiveness of opinions
Strong research skills
Ability to teach, counsel and collaborate
Can I fit study into my life?
Online study doesn't limit the quality of education or your learning potential, but it does give you the freedom to reach your goa
ls at your own pace. If life is jam-packed, take one subject at a time, or put your studies on hold for the study period while you get back on top of things. It's fully flexible, so you don't have to watch your dream career pass you by.
How do I get accepted?
The Bachelor of Laws is open to anyone, with any academic background. However, because of the demands of the course, students must first complete 4 core subjects before being officially accepted into the full degree program: Introduction to Legal Systems and Methods, Law in Context, Criminal Law and Law of Contract 1 (with minimum GPA of 4.2). These subject count towards the degree, so there's no extra time required on your road to graduation. If you've got prior education that is relevant to this course, we can help you apply for credit.
Browse  thousands of courses from leading Australian universities.
Or complete the form on this page to chat to an advisor about study options.
Explore courses