Despite recent changes to the way fees will be distributed for university students, if you're interested in enrolling in an arts degree, there are still a range of benefits for your future.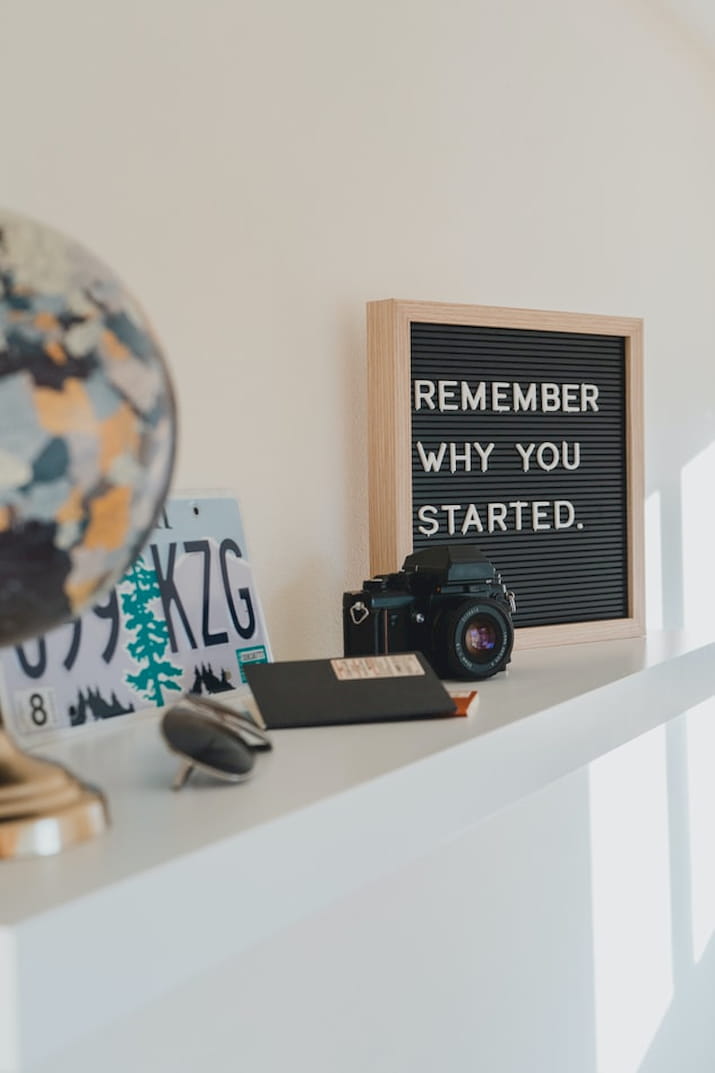 Recent changes implemented by Australia's government as part of the higher education reform package detail complex adjustments that will affect the funding structure for university students.
This means to pursue courses in areas such as creative writing, fine arts and design, students will have to pay significantly more than their peers studying maths, science or healthcare.
Education Minister Dan Tehan's plan is proposed to start in 2021, but what does this mean if you're considering a future in the arts?
Despite this announcement and the potential increase in fees for Australian students who choose to take this path, there are still a range of benefits that come with an arts degree.
Confidence is key
Arts courses can assist in encouraging more confidence to take on future endeavours and challenges. Crafting fiction or engaging in a new form of art medium encourages you to step outside your comfort zone, and allows you to improve and track your own progress as you continue to grow.
Pursuing the arts can also teach you how to support healthy risk-taking, which can improve behaviors and academic outcomes. Through perseverance, you can learn a lot about yourself. Trying to master the elements of design, understand motifs in classic literature, or deconstructing theories of philosophy can be mind-bending—but it's incredibly rewarding.
In whatever job you choose once you reach the finish line, you'll be asked to continually work through difficult projects, understand broad concepts and develop new skills to succeed. This is where a degree in the arts can be beneficial.
Transferable skills are highly valued in the job market
While technical skills are important, when applying for a job, employers are usually looking for abilities and skills that not only qualify you for the job, but that they find effective in the role they are hiring for.
Soft skills, or transferable skills such as excellent communication, a positive attitude, integrity and passion are valuable across a range of industries.
Throughout the course of your arts degree, you'll learn how to apply necessary skills to establish yourself as a professional, including: self-management, problem-solving, critical thinking, innovation and emotional judgement.
Grasp how to collaborate with others
Study an arts degree, and you'll develop skills through group tasks, working together with other strong-willed, creative individuals to find solutions—instead of calculating equations or tackling assignments solo.
Sharing responsibilities and finding creative ways to compromise with other students to achieve a common goal is something that you'll benefit from in the workforce for years to come.
This sort of collaborative environment is a breeding ground for success in future endeavours. In pretty much any role, you will be required to work with others and develop solutions that benefit multiple parties.
The sooner you learn how to manage this, the easier it will be to implement it at work.
An unexpected experience
Unlike science, technology, engineering, mathematics (STEM) focused degrees, which are course heavy on a particular subject or focus, setting students up for a more rigid career path, arts degrees are flexible and can lead to a more robust skill set—preparing you for a range of career opportunities later on.
Through arts courses, you may have the opportunity to dip your toes in an array of topics. Study sociology, philosophy, fine arts, creative writing… you name it. You've got the flexibility to study a broad range of topics, leading you to a more expansive future.
Achieve personal and job satisfaction
If you want to pursue an arts degree, don't hold back because you're worried about salary or what others may think. Ultimately, if you see a future in a creative field, then go for it.
Having a job you love gives you more motivation to meet and exceed your goals, find areas to improve in and can bring an overall sense of accomplishment to your everyday life.
Arts degree career FAQs
Is a career in art worth it?
With such a broad range of careers to choose from, an arts degree is always a worthwhile endeavour. Whether you use the subjects you study throughout the degree in your professional life, or instead they shape you as a person, learning for passion is always beneficial.
There are also plenty of opportunities to refine your study after your initial arts degree, such as getting your Masters or upskilling to further enhance your expertise in a particular area of the arts.
To learn more about future online opportunities to enhance your career opportunities, contact Open Universities Australia (OUA) and seek support from one of our expert student advisors today.
What career can I choose after graduating with an arts degree?
The beauty of pursuing an arts education is that the career opportunities at the end are as wide and varied as the subjects available within the degree itself! Depending on the specific course and electives you choose, you could graduate and become a photographer, designer, illustrator, performer, artist, fashion designer, architect, musician, videographer—or something else entirely. That's the freedom of the arts!
Which degrees are the highest paying in the arts?
After you graduate, there are plenty of career paths that offer well-paying salaries. The job scope for students with arts degrees has broadened in the past few decades, opening up a range of doors for students across Australia.
Some of the highest-paying jobs for those working in the arts include: gallery manager, interior designer, technical designer, industrial designer, arts director, UX designer and product designer.
Browse  thousands of courses from leading Australian universities.
Or complete the form on this page to chat to an advisor about study options.
Explore courses