Access insights and analysis with Open Universities Australia
Our marketplace captures insights into student demands and behaviours, partner program performance, and online traffic and interest benchmarks for the top OUA performers in key areas of study. This information is then detailed in our regular Marketplace Performance Report.
The Report arms you with deeper knowledge of the changing landscape, helps you track your performance in the marketplace, and better understand what students looking for higher education solutions are doing on our marketplace.
How do you stack up against industry benchmarks?
One of the advantages of listing your programs with OUA is being able to access the extensive data we capture on the marketplace.
Our Key Account Managers can help you understand how your programs are performing and identify ways to help you a attract more students. They'll also drill down on your individual programs to uncover ways to optimise your performance in the marketplace.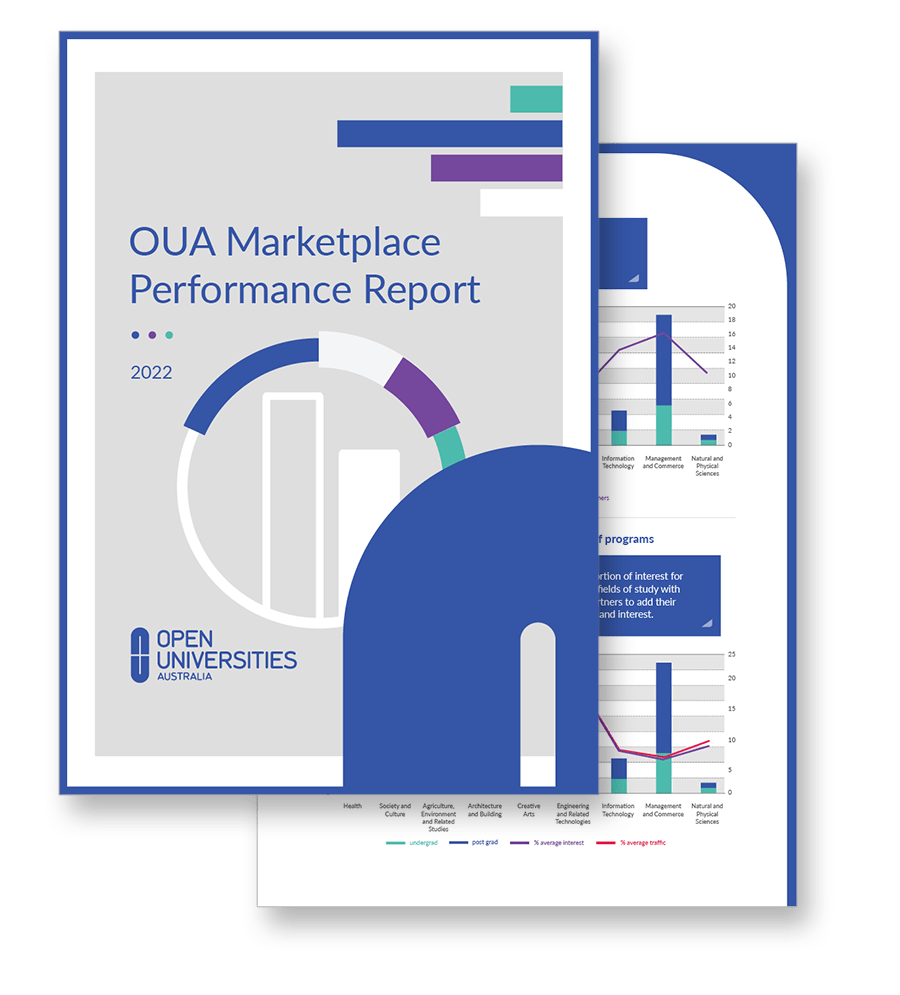 Stay up-to-date with the latest marketplace insights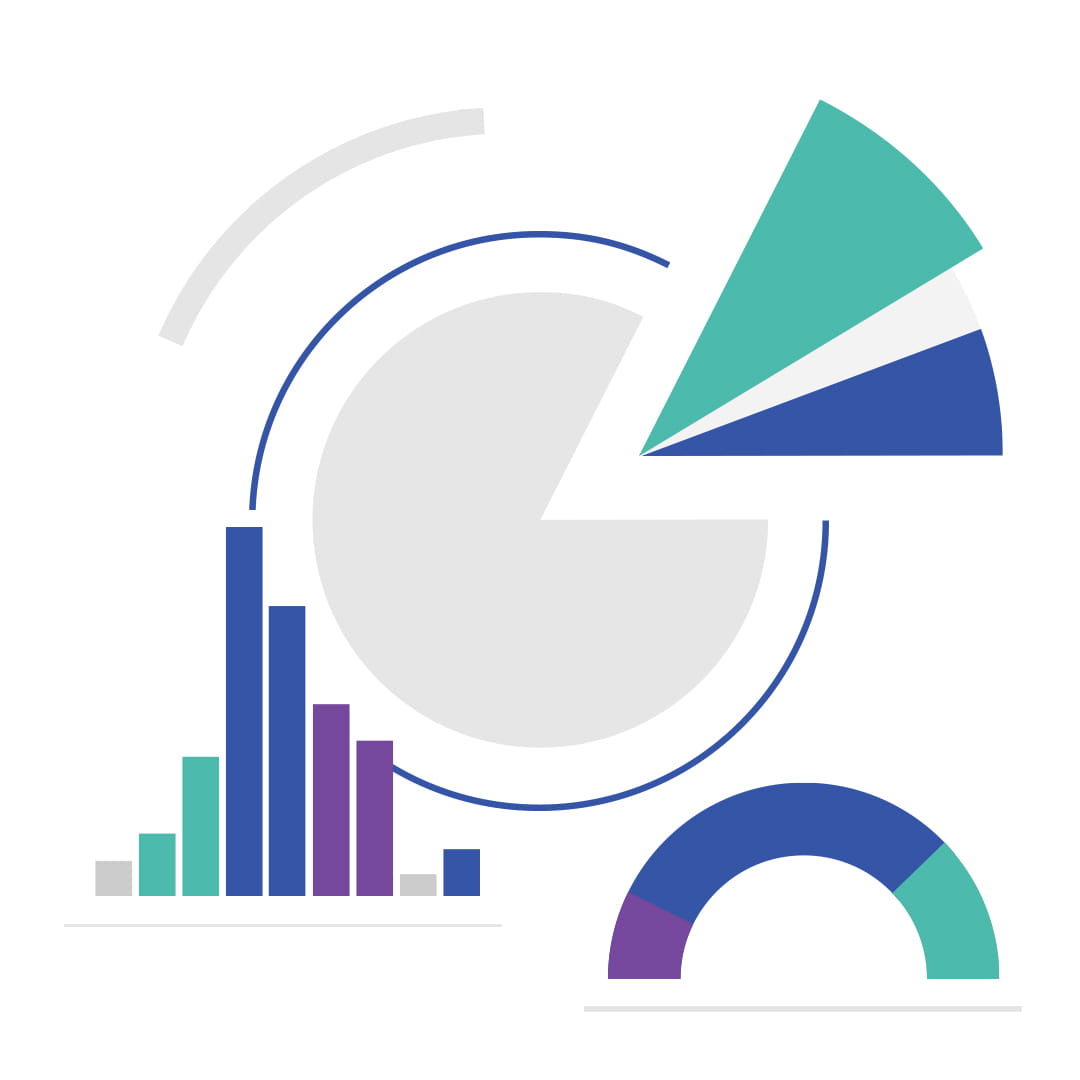 When you opt-in to OUA's newsletter, you'll receive valuable insights into how different fields of study perform in the marketplace, how changing market dynamics are affecting online enrolments, and what students are looking for in online university courses.
This information can help a attract and enrol more students as well as help you assess your own performance in the marketplace.
Why partner with Open Universities Australia?
By partnering with us, you'll open your doors to new enrolment opportunities nationwide and unlock insights into student demands, buying behaviours and trends across our marketplace that will help you grow your enrolments faster.
Support you can count on
For nearly 30 years, we've been helping our partners with marketing, enrolment, insights and funding support to deliver greater efficiencies across their institution.
Increase your share of voice
Our national marketing reach can operate as an extension of your recruitment drive, allowing you to engage with a greater number of students across borders. We'll promote your university programs across multiple marketing channels for maximum reach.
Secure funding to grow your programs
As a partner, you can access funding through our Rapid Development Fund. The Fund is there to help you develop your next online degree, microcredential or short course.
Case studies and industry insights
2022 higher education marketplace landscape report
January 2022. To help our university partners offer their programs to more students across Australia, we present the opportunities we see to bring new programs onboard for 2022. 18 pages.
Request a free download
Ready to join Australia's most recognised education marketplace?
About Open Universities Australia
Open Universities Australia is the country's number one destination for online tertiary education. We help students explore, choose and enrol in thousands of online courses from leading universities.
As a not-for-profit organisation, we have our students' best interests at heart. We're here to champion everyone who wants to learn.
This approach has allowed us to become the most recognised online education brand in Australia.