Self-isolation is challenging at the best of times. The good news is, our pets are here to help. Here's the research to prove it.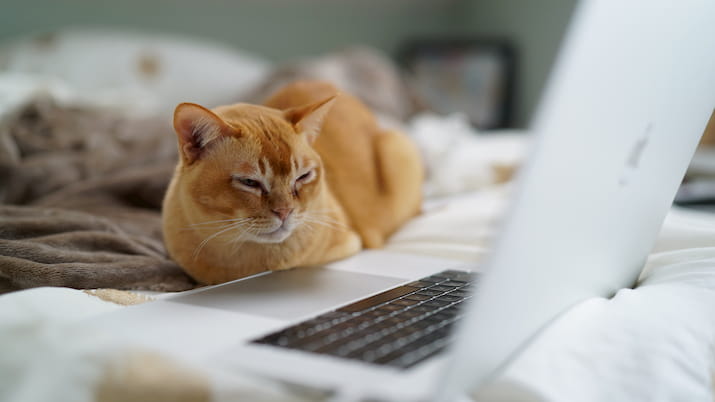 Spending so much time at home at the moment is crucial for the health of the wider community. By self-isolating, we're helping to keep some of the most vulnerable members of society safe. There's no doubt that we're all doing our part by staying inside, but it can be a lonely exercise. Many of us are missing friends, family and colleagues.
While it's a challenge to re-imagine our social lives, our pets are loving the extra attention.

It's a point worth noting for a couple of reasons. The first is that 11 April is National Pet Day. The second is that there's a fair bit of evidence to suggest that our non-human friends may be offering more than just companionship during this period—they're improving the quality of our study and our mental health, as well.
Given that the RSPCA estimates that about 60 per cent of Australians are pet owners, there are a lot of us who can benefit from this during these difficult times.
Pets are good for students and workers alike
About 10 years ago, researchers in the United States wanted to find out if university students got any benefit from living with a loved pet. There was already plenty of evidence to show that older people and those with significant illnesses had a better quality of life when living with an animal. But the Ohio State University team wanted to see if the same went for younger and healthier people in potentially stressful situations.
Their conclusions were pretty resounding. The study found that students felt their cats and dogs encouraged them to stay active, helped them cope during difficult times and helped them avoid loneliness.
The study's lead author, Sara Staats, said "I think this research clearly shows that many students can benefit both psychologically and socially from living with an animal companion."
There you have it.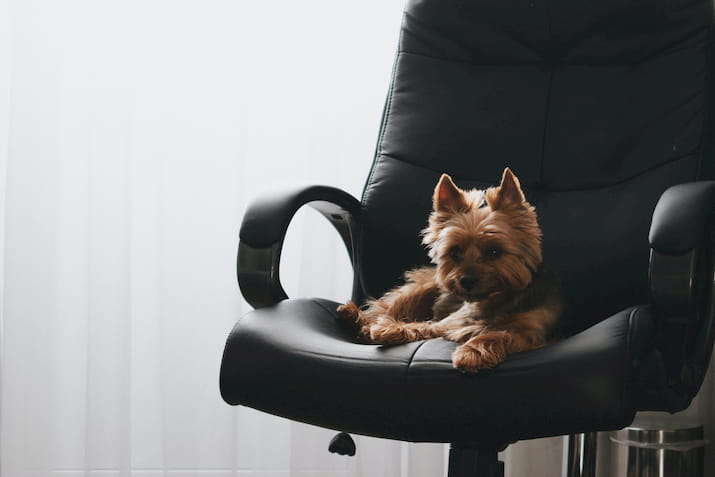 Pets are good for stress
A more recent study, also from the US, sought to find a more objective measurement of how interacting with animals affected uni students.
They did this by testing students' cortisol levels before and after they patted and played with cats and dogs. Cortisol is commonly known as "the stress hormone", and levels in the body give a reasonable indication of anxiety or tension.
The research found cortisol levels went down in those students who interacted with the animals. One of the researchers involved in the study, Patricia Pendry, said this was important because "the reduction of stress hormones may, over time, have significant benefits for physical and mental health".
So, this is a bit of a win-win story — something to make us feel positive amongst the more hard-hitting news.
As a stay-at-home student, you can feel good about taking a break to play with your furry best friend or letting them snooze on your lap. And as you do your part in social distancing, you can be confident that your pet is helping you decrease your stress.
Let the tickles under the chin continue!
To express your interest in any of the courses on offer through OUA, fill out the form on this page and a friendly student advisor will get in contact. Otherwise, start browsing thousands of courses from leading Australian universities right now.