How do we ensure our pet's anxiety is at ease, and our pet's health is cared for, as we finally go back to the office?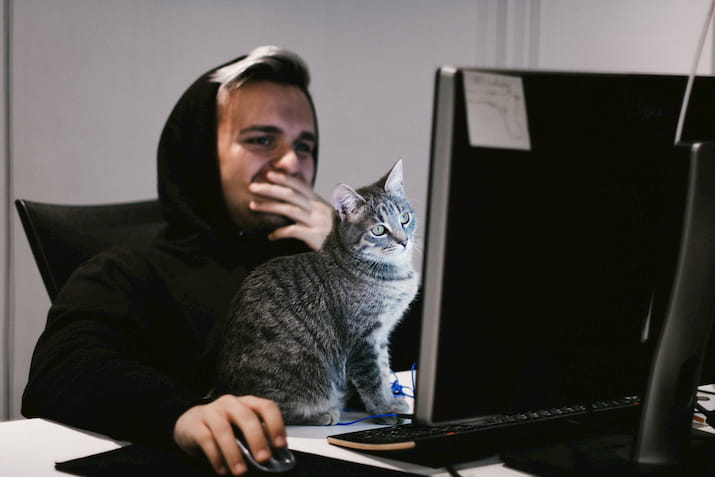 This article has been revisited in 2021 for readers returning to work in coming months.
For many of us, it 's been our pets that have seen us through life since the pandemic began in 2020 – night after night, lockdown after lockdown. And they continue to do so, even as we reach high vaccination rates and (almost) return to life as it once was.
Let's take a look at the science behind how pets have helped life our moods these past couple of years, and what we can do to support pet health with pet training as our days in the office finally ramp up.
Working from home: Why pets have been beneficial
A study from the US sought to find an objective measurement of how interacting with animals affected uni students – a segment of the population often under stress.
They did this by testing students' cortisol levels before and after they patted and played with cats and dogs. Cortisol is commonly known as "the stress hormone", and levels in the body give a reasonable indication of anxiety or tension.
The research found cortisol levels went down in students who interacted with the animals.
One of the researchers involved in the study, Patricia Pendry, said this was important because "the reduction of stress hormones may, over time, have significant benefits for physical and mental health".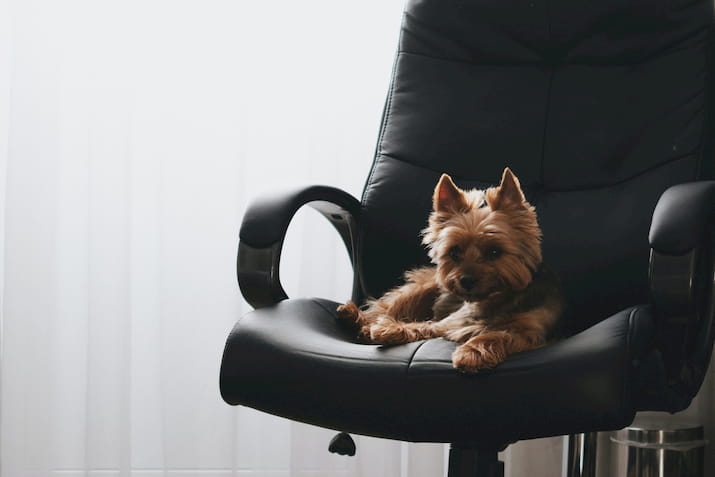 Going back to the office: How to look out for your pet's health
With some foreplaning, you can ensure your pet's health, and your pet's anxiety, is in check as you go back to the office. A little pet training goas a long way.
Pet health tip 1: Distance yourself in increments
Chances are your pet has only seen you leave for small windows of time here and there over the past couple of years – long days away from you are still few and far between, even if you've managed social outings since things have opened up.
Now that you can leave your home for longer periods of time, try increasing the hours you leave your pet alone gradually. This will help with any pet anxiety your fluffy feline or precious pooch may be feeling.
Start on weekends. Head out for brunch for a couple of hours and see how they go. Do this before making the leap to long days in the office.
Pet health tip 2: Start with half days
Is it possible for you to work in the office for half the day here and there to begin with, as offices open back up? This will help your pet adjust to time spent away from you – ensuring your pet's health is taken care of.
Pet anxiety is a very real condition, and can result in unruly behaviour – including destruction of furniture and possessions. Half days when you go back to the office may help you avoid this.
Pet health tip 3: Encourage solo play
Janelle Metiva, certified professional dog trainer and behaviour specialist, advises pet owners to encourage solo play on the days they are working from home, so that the sudden change in circumstances when you head to your bricks and mortar office doesn't affect your pet's health, or your pet's anxiety.
"Independent activities, such as a food puzzle or playing with a chew toy can be helpful in encouraging alone time for pets." she adds.
As our pets continue to help us through the roller coaster that is COVID-19 (and now, COVID-normal), let's return the favour by ensuring they're adequately prepared too.
Browse  thousands of courses from leading Australian universities.
Or complete the form on this page to chat to an advisor about study options.
Explore courses