The 'gig economy' is proving that making a living off freelance work is, in fact, possible. But it takes more than guts to make it happen.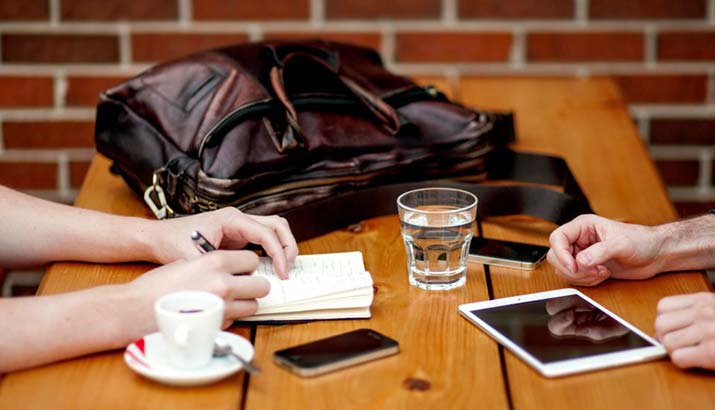 Ever considered going solo? If you dream of being your own boss, taking the reins or working to your own schedule, freelance may be the answer. As with any other job, there are pros and cons to consider first. We caught up with four real life freelancers and asked them for the gritty details.
Why did you 'go freelance' rather than take a permanent position?
AMY: I like the flexibility of freelancing, as I am often working on my own projects.
TOM: Because it's not only great for gaining confidence and experience quickly, it's flexible and great for travel and can get you into some really interesting projects.
TIM: Freelancing as a writer is a good way of pursuing your passion and interests. You have some control over where you work, who you work for and what it is that you produce. There is a freedom in not being tied down to 'working for the man'.MIRIAM: Freelancing gives me the freedom to live life without being chained to a desk!
What are the best and worst parts about freelance?
AMY: I love the variety of work, and finding great opportunities to expand my skill set. The worst thing would probably be the inconsistency of income, and never knowing when the next job is coming along.
TOM: The best thing is that you can set your own schedule, be your own boss and if you don't want to take on a project, you can decline it. The worst thing can be that with flexibility there's a greater need for discipline and motivation.
TIM: The best thing is being able to decide when you work, and extend yourself professionally and creatively. The worst thing about freelance writing is the inconstant and unpredictable nature of the industry.
MIRIAM: The best thing is being able to work from anywhere I want. The worst thing is probably late paying clients.
What advice would you give to someone embarking on a freelance career?
AMY: If you're working for yourself, I'd recommend doing a short course in Small Business Management as there's a lot of general administration, accounting and building client relationships to look after. Also, working with a recruitment agency is useful to help get your foot in the door and build contacts.
TOM: My advice for someone starting out would be to just go for it, be confident in yourself and you'll learn along the way.
TIM: Sustaining a freelance career is all about versatility, and networking. While you may have a 'niche' field of interest, it's always good to keep your writing skills and knowledge base broad. Be flexible, accommodating and meet your deadlines!
MIRIAM: Never doubt yourself and if you don't think you can do it you won't be able to do it!
What one piece of advice would you go back and give yourself when you were starting out?
AMY: Never stop learning! It's easy to get stuck in a bubble without realising trends and changes in the industry you work in. Only recently I started upskilling in web development to place myself in line with the services of other designers.
TOM: I'd tell myself all the things I was about to learn.
TIM: I would tell 'Young Me' to keep my writing clear and accessible – that will lead to more work. And don't sit back waiting for your perfect gig to land in your lap – you have to go out and track it down yourself.
MIRIAM: I'd tell myself to set more boundaries with the amount of work I take on and that I don't have to say YES to everything.
How difficult or easy is it to find work?
AMY: When it rains it pours! Word of mouth has been my friend. However, I have had patches of no work, and so have supplemented my income with a part time job in hospitality.
TOM: I found it easy because I've had the same clients return for further services and they in turn have also recommended me to others. Recommendation is a huge part of freelancing.
TIM: It can be incredibly difficult and frustrating to find work. As online media continues to dominate, I find myself competing with self-made bloggers who may not have the fundamental grammar skills and training. The more experience and skills you have in writing digital content, an understanding of HTML and other formatting skills, the easier it'll be to find work.
MIRIAM: That depends on your mindset and how hard you're willing to work.
What are your top tips for making an infrequent income work?
AMY: Spend downtime improving your online profile (website, LinkedIn, freelance communities such as Behance), learn new skills through online tutorials, blogs and online magazines. If needed, supplement your sporadic income with a part time job. I also have a separate bank account to keep income earned through freelancing away from other money – I find it motivating to watch that income grow. Finally, give yourself a day off because no matter how much you love it, it's still a job, and you don't want to burn out.
Enjoy being busy because the times come when workload slows, so make sure you have some savings to fall back on. When between projects it's a good idea to brush up on your skills – most recently I followed tutorials on Lynda.com.
TIM: Have as many clients or freelance gigs as you can manage on the go. As the work for one client slows down, you can pick up with another. Never, ever burn your bridges with clients and editors; establishing strong and productive relationships will guarantee that they'll come back to you when they need someone they can trust and rely on to get the job done.
MIRIAM: Live within your means and enjoy what you have – you don't necessarily need mortgages, loans and credit cards.
Meet the freelancers
AMY is as a graphic designer with over five years of experience. Her clients include local Melbourne cafes and small businesses, independent artists and a music festival in Vietnam!
TOM completed a degree with honours in Design and Digital Media in 2010 and since has worked in a variety of roles which have included EDM / UI / UX / Graphic Design / CMS Web Content and Social Media.
TIM is a freelance writer and editor with more than 20 years of experience across print, digital and online publications. His expertise is in arts and lifestyle, but he can turn his hand to most types of written content.
MIRIAM is a social media specialist and has worked with a broad range of corporate, not for profit and creative clients.
Browse  thousands of courses from leading Australian universities.
Or complete the form on this page to chat to an advisor about study options.
Explore courses