Designing better products, services, and care is core to better businesses and a better world. This is where human-centred design comes in. Here's what it means.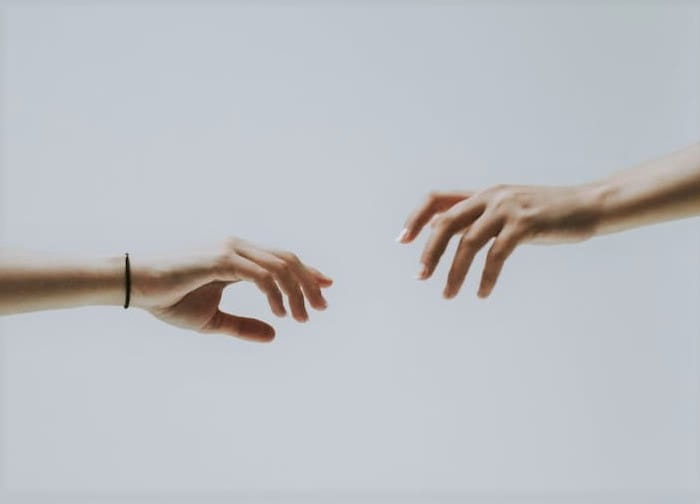 Human-centred design. It's a term you might've heard before.Particularly given the future of work.
But what does it actually mean? And what does it look like in different industries?
What is human-centred design?
Human-centred design (HCD) at its most simple is a focus on the human perspective in problem solving. It's hallmarks are constant testing, quick and cheap prototyping and an ideal link in a matrix of desirable, feasible and viable.
By asking people what they actually want, the solution they need can be developed. HCD aims to identify solutions businesses are blind to, helps provide an optimal product for end-users, and ultimately benefits everyone.
Dave Thomsen of Wanderful Media explains why human-centred design matters, "When done well, a human-centered approach fuels the creation of products that resonate more deeply with an audience — ultimately driving engagement and growth. As proof, one needs to look no further than the recent success of design-driven companies like Warby Parker, Fab, AirBnB and Pinterest."
With that in mind, let's explore the industries HCD has helped.
HCD in healthcare
You'd think that healthcare would be human focused, since it's dealing with the health and life of individuals. But it's not always the case.
Putting a patient front and centre, as opposed to the condition, is how HCD can be effectively utilised in healthcare.
Doug Dietz designed MRI machines for GE that were not only specifically for children, but also came with instructions for medical staff to entertain young patients with the idea that they're going on an adventure. The machines, in the shape of pirate ships and submarines, help make healthcare bearable for kids suffering from horrible and scary health issues.
Another great example is Medtronic. They designed a handheld device for nurses that can be operated with one hand while comforting a patient and simultaneously inputting important data. After testing an iPad in a real-life setting, the team noticed it was near impossible to operate while multitasking. By actively observing and responding, a better solution was designed with touch screen and scroll functionality.
HCD in hospitality
From one hospitable environment to another, design thinking can change a dining or hotel experience beyond belief.
For example, asking hotel guests what they want in a hotel delivers surprising answers. What could result is not what we'd typically see in a hotel, but
rather a place more like a home, with good quality food.
Thinking beyond a beautiful restaurant with 'instagramable moments', does the restaurant actually 'work?' That is, is it comfortable and enjoyable for guests and does the layout suit workflow for staff?
There's a lot to think about, from table layout to bar construction.
A field that's best unnoticed
When done well, HCD goes, at best, unnoticed. That's because the user's experience is seamless. Optimal outcomes are achieved, like providing a comforting setting for patients or an unforgettable meal. As a result businesses' bottom lines get a boost.
Can you think of some bad user experience you've had lately? The solution is more likely not in the product itself, but you.
Browse  thousands of courses from leading Australian universities.
Or complete the form on this page to chat to an advisor about study options.
Explore courses