Navigating a career in finance can be challenging. We take you through what you need to know about being a financial planner and financial planning courses.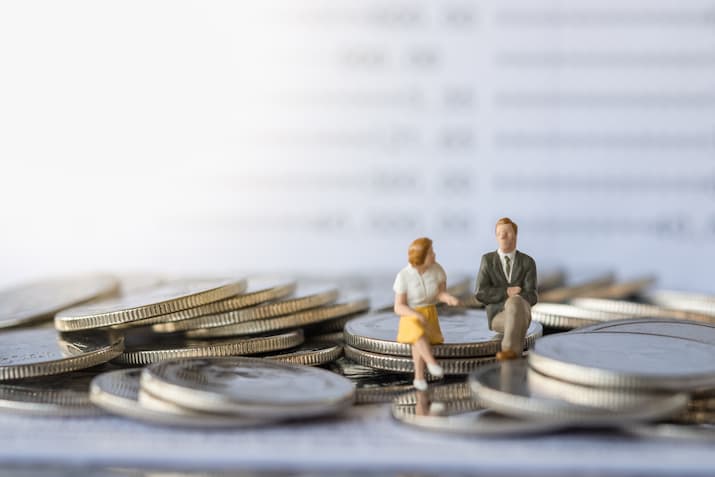 Making the most out of money requires precise knowledge of the finance world. That's why a lot of people look to financial planners for advice to help them meet their goals.
Studying financial planning can be a rewarding career—after graduating, you'll be able to help clients efficiently plan their retirement or save a certain amount of money through strategies and best practice financial advice.
What does a financial planner do?
Financial planners use their in-depth financial knowledge to guide their clients into meeting their fiscal aims and longer-term goals, assessing a client's financial position and creating a plan to realistically achieve discussed touchpoints.
Key duties of a financial planner include:
Understanding and analysing a client's current financial situation
Researching and actioning the best financial advice for their situation
Helping to reduce their spending and pay off debt
Making recommendations on investments, superannuation or retirement planning
Helping clients manage their money so they can meet their financial objectives
Some financial planners are specialists in certain areas like taxes or managing investments. Others may be general practitioners and can offer advice on a range of topics from budgeting to insurance.
Why is financial planning important?
Financial planning is a long-term strategy to help people manage their money so that they can accomplish all of their goals while navigating financial roadblocks. More than a numbers person, you'll be able to help people live their lives the way they want to. As a financial planner, you'll be able to guide clients to:
Manage income
Improve cash flow
Make savvy investment decisions
Secure a lasting retirement plan
What is the difference between a financial advisor and a financial planner?
On the surface, these terms may seem interchangeable, particularly on the internet and general social media conversations. After all, the difference between these two professions can't be too glaring, right? Not exactly.
A financial advisor is a general term that includes a range of other positions like a stockbroker, estate planner, bank and financial planner. It is more of an umbrella term that can be used across different careers.
Meanwhile, a financial planner is a specialist who sits within a team of advisors—their goal being to help clients plan for their wealth.
So while financial advisors may be capable of accountancy, they may not have the skillset required to plan, forecast or strategise according to client goals like a financial planner does.
What certifications do you need to be a financial planner?
If you are applying as an undergraduate student (meaning you have never completed a university level degree before), a Bachelor of Business is needed to work towards becoming a certified financial planner. Many courses have a Financial Planning major included in the course, such as the Bachelor of Business (Financial Planning) with the University of South Australia through Open Universities Australia.
If you have studied tertiary education before, there are options such as the Graduate Diploma of Financial Planning with Griffith University, available through us too.
Along with your qualification, you must also meet the minimum standards set out by the Australian Securities and Investments Commission (ASIC).
If you are unsure as to whether the course you are interested in meets the requirements of the industry, look for whether it is approved by the Financial Adviser Standards and Ethics Authority (FASEA). You can find this approval in the course details section on the course page you are looking at on open.edu.au. If you are still unsure, give our friendly student advisors a call.
You will also need to apply to become a Certified Financial Planner (CFP). For this, you will need a relevant Bachelor's Degree in commerce or business from a recognised institution. Rest assured, courses offered through Open Universities Australia are credible, and offer the same qualifications as if you had studied on campus.
Do you need a CPA to be a financial planner?
A CPA is a qualification that deems you a Certified Public Accountant. The good news is, you don't necessarily need a CPA to become a financial planner. While many CPAs expand their practice to include financial planning and advice, a financial planner doesn't need a CPA to practice.
How to become a financial planner
Like many other careers, there are a few pathways you can take to launch your financial planning career. While you need to meet the requirements set out by ASIC first and foremost, there are three key ways to become a financial planner.
Complete a Bachelor of Business; or
Apply to work for a financial advisory institution and gain a financial planning qualification as you work. However, many firms won't take on planners without a certification; or
Gain certification through financial planner courses with a recognised educational institution like the Financial Planning Association of Australia (FPA)
Remember that while a degree isn't necessarily mandatory for financial planners, it will improve your career prospects and earning potential.
How much does a financial planner earn?
The average base salary for a financial planner currently sits at just over $80,000 per year. However, this can range dramatically based on your experience and financial planning qualification level.
For more advice about your financial planning pathway, contact one of our friendly student advisers.They'll be able to help you understand which courses will help you get where you'd like to go.