Public health officers play a crucial role in creating and maintaining a health system that supports the whole community. Find out how you could kickstart a career in this field.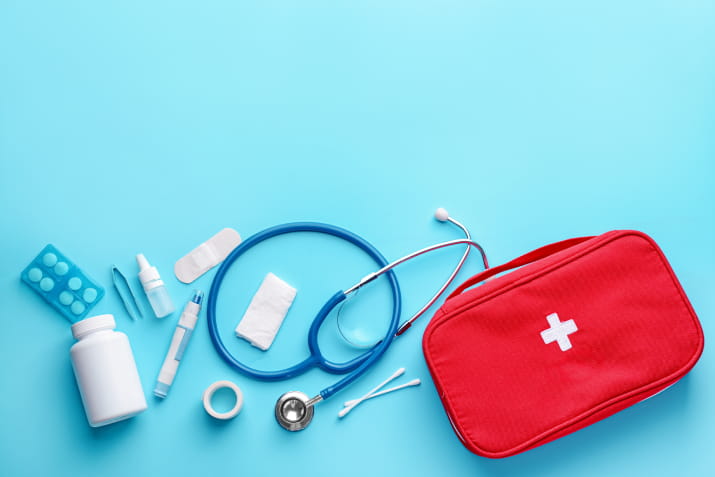 Our wellbeing has been front and centre over the past few years. Infectious diseases, an ageing population, the changing climate and other socioeconomic factors all add pressure to our health system.
If you're interested in being part of the workforce that fights to keep us healthy, a career as a public health officer may be for you.
What is public health?
As the name suggests, public health describes the wellbeing of the whole population. The "public health system" is a complex network of government, private, community and non-profit organisations working together to promote wellbeing. These groups keep us fighting fit through collaborative action, research, communication, crisis response and education.
The goal of public health is to protect the population from disease, encourage healthy living and ensure equal access to appropriate care.
What is a public health officer?
Public health officers work to improve and protect the wellbeing of people in the community. During Covid-19, we all saw a lot more of them in action. Led by Chief Health Officers across the country, the sector aimed to act in the best interests of the Australian public, and worked to better understand the potential threat while keeping us up to date with the latest facts and figures.
But there are many other ways public health officers can have an impact. As community wellbeing advocates, they're involved in all sorts of projects. For example, some create programs that teach drug and alcohol safety in schools, while others write better policy for more balanced nutrition in aged care.
What public health roles and specialisations can you choose from?
The public health sector is a diverse and rewarding place to work. If you study in this field, you'll have the chance to pursue a range of public health careers. You can choose to focus on areas including mental health, disease control, data analysis, marketing and communications, biostatistics and adolescent health as you work towards roles like:
Environmental health officer
Health promotion officer
Healthcare consultant
Community health lead
Public health analyst
Health and safety officer
Public safety officer
What does a public health officer do?
However you choose to specialise, you'll be making a positive difference to the lives of many.
Public health officers reinvent existing processes to solve modern health issues, develop new standards of care, and work across multiple organisations to build cohesive systems that benefit everyone.
Why is public health important?
Population health affects everyone. When people are unwell, there are impacts on our medical and hospital systems, workplace productivity and the wider economy.
Public health officers keep these systems running. From managing administrative and operational tasks to getting into the community to promote healthy living, this career will put you at the forefront of one of our most critical sectors.
Why should you consider a degree in public health?
Your work in public health can have a serious impact on the future. When you choose this career, you'll be empowered to keep people safe and healthy, from your local community to the wider world.
To become a public health officer, you'll need an undergraduate qualification in a health or medical field. You can choose a specific degree like a Bachelor of Public Health, where you will learn the foundations of public health theory and its application.
If you want to move into public health from another career, you can enrol straight into a postgraduate qualification. The Graduate Certificate in Public Health is best for those completely new to the sector, while a Master of Public Health will suit those with healthcare experience.
Through Open Universities Australia, you can enrol in a range of online public health courses offered by leading universities, including:
What is a typical public health officer salary?
As a public health graduate, you can expect to earn a base salary of around $70,000 per year. Depending on where you live, the career direction you choose and your level of experience, that figure may increase to $130,000 per year in areas such as medical advisory or data analytics.
For the most up-to-date salary information, be sure to visit Payscale.
Still unsure about choosing a public health course? Speak with one of our friendly student advisors. They're here to guide you there.
Browse  thousands of courses from leading Australian universities.
Or complete the form on this page to chat to an advisor about study options.
Explore courses