If you're interested in a future in business, the role of business development manager might be the career for you. Learn what a business development manager does and how you can become one.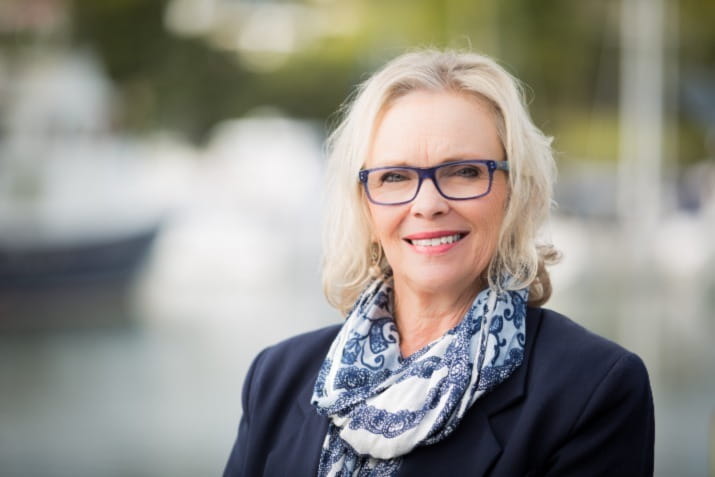 So, what is a business development manager?
A business development manager's responsibility is to bring in new business for the company they work for. Depending on the type of organisation they sit within, this might include developing strategies for growth, writing business proposals, attending networking events and negotiating contracts.
What is business development?
Business development involves ensuring a business grows ("develops"), increases revenue and makes a profit.
If a business development manager is doing a good job, there'll be plenty of new customers, clients and partners coming in.
Is business development a good career?
When it comes to feeling good about work, all signs point to yes. According to 97 business development managers surveyed by SEEK, work-life balance for this career is rated at 4.2 out of 5 stars. Job satisfaction is also rated at 4.2.
Projected job growth in the field is tipped to be 13.5% according to the Australian Government's Labour Market Insights.
Day in the life of a business development manager
Let's play pretend for a moment. You're a business development manager, hooray! Not what?
After a coffee, you spend time working on business strategy, namely how to get more business coming in for the organisation you work for. You might then have a meeting with some new partners looking to work alongside your business, during which you'll need to make decisions for the betterment of the company.
Beyond lunch, you spend some time nurturing relationships with the partners already invested in your business by calling them and sending emails. One or two may even want to meet you for a coffee.
You then check your emails and enter a negotiation discussion with a working partner that would like to go into business with your company. What they've offered looks good but needs some changes in order to suit your strategy. You'd also like to reduce the price, so you get your best negotiation hat on and start talking!
Skills needed for a business development manager role
Now that you know the answer to the question "What does a business development manager do day to day?", it's time to look at the specific skills you'll rely on time after time.
Business development manager practical skills include:
A solid grip of business priorities
A sales-minded mentality
Foundational financial knowledge
Confidence and charisma in presenting one-on-one and in groups
Business development manager soft skills include:
Excellent communication, both written and spoken
Above average time management, as many of your tasks will be autonomous
Ability to self-motivate, particularly during quiet times when you need to create work for the business
Confidence in conducting negotiations
Types of business development roles
Business development manager roles are available across many different types of businesses. This means you can often marry your love of business with a personal interest, such as digital or hospitality.
Have a keen interest in gaming? You could be a business development manager for a gaming company! Love long lunches and travel? How about becoming a business development manager for a travel agency or tour group?
Other popular business development roles include:
Digital business development manager
Retail business development manager
Virtual business development manager
Hotel business development manager
The average business development manager career path
Before becoming a business development manager, you may start out as an administration assistant, marketing coordinator, sales assistant or similar before climbing the ladder. In most cases, a proven track record in negotiating and making sales is needed.
What qualifications do you need for business development?
We recommend starting with a bachelor degree in business. This will allow you to cover the foundations in business without any prior experience in university study. With a bachelor, you can even specialise your knowledge with a major in finance, marketing, commerce or economics—depending on what you find interesting.
If you've already got 5+ years of work experience in a related field, or have another university degree under your belt, you may be able to start with a postgraduate business course instead. This will allow you to finish your studies sooner.
Business development manager courses
You can study a range of business courses online through Open Universities Australia. The course content will be delivered by the university you study with, as will your shiny new qualification at the finish line.
How to get a business development manager certification
One of the most practical, risk-free ways to see if this path is the one for you is to try a short course or single subject in business before committing to an undergraduate or postgraduate degree. This way you can test the water and make sure you've chosen the right field of study for you.
What is an entry-level business development manager salary?
According to SEEK at the time of publishing, the average business development manager earns a salary of $100,000 per annum in Australia. Senior business development manager salaries are often higher. So if you're looking into business management, why not take the leap right now?
Browse  thousands of courses from leading Australian universities.
Or complete the form on this page to chat to an advisor about study options.
Explore courses