A Bachelor of Social Work is your must-have qualification to become a social worker. With it, you'll help individuals, groups and communities heal, exercise their rights and determine their own lives.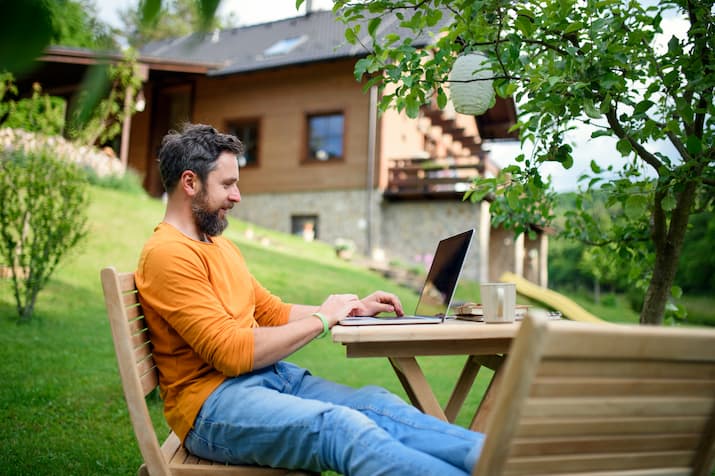 Give me the basic details on a Bachelor of Social Work!
The Bachelor of Social Work is a strictly-regulated degree that often takes four years to complete, largely because you're required to complete two semesters (approximately one year or 1000 hours in total) worth of work experience. It's a great way to practise your skills and get comfortable with the uncomfortable—a top priority when you're speaking to clients in crisis.
Always check that the course you're considering is accredited by the Australian Association of Social Workers (AASW). Insider tip—all Bachelor of Social Work degrees delivered by leading Australian universities through Open Universities Australia are!
Why study a Bachelor of Social Work?
If you want to help fix societal problems, whether at the micro- or macro-level, a Bachelor of Social Work could be perfect for you . You'll be poised to help those in need directly, for example, through case management or counselling. You'll also be qualified to work in policy development—a chance to attack inequality and injustice at its root.
Bachelors of Social Work are just incredibly interesting. You'll get to learn about human behaviour and thinking, how people relate to each other, human rights, mental health and how to influence legislation in the name of social justice. High-level superhero stuff.
Most of all, being in a position to create positive change (and make a living from it) is pretty special.
What jobs can you get with a Bachelor of Social Work?
Between the two poles of one-on-one work as opposed to policy development, there are a range of other career paths in this sector.
Work with groups, such as those with addictions or have experienced trauma. Get into community development, which could be designing or implementing programs to improve community wellbeing, in relation to health, housing, education, job opportunities and more.

Advocate for people who currently can't advocate for themselves. This could be women and children experiencing family violence, refugees and asylum seekers, or any number of other vulnerable groups.


Specialise in research—think of new ways to improve lives and find the evidence to back your theories, then spread the word by educating others.
You'll find social work jobs in government and non-profits, hospitals, schools and community services. Some social workers go into private practice as well.
Wondering why you haven't met too many people with the job title 'social worker'? That's because, a lot of the time, their titles are specific to the type of social work they do—child safety officer, family counsellor, behaviour analyst, case manager, housing worker, pastoral practitioner, youth worker, mental health clinician, the list goes on.
Is there a demand for people with a Bachelor of Social Work?
Yes! With this kind of degree, you'll be in high demand. By 2026, the Australian Government anticipates that we'll need 23.2% more social workers, which works out to be around 9,300 more available roles. So, study up, because the country needs you.
What are the entry requirements for a Bachelor of Social Work?
Some universities will ask for an ATAR that sits in the 50s to the high 60s (recorded at the time of publishing). Having the right grades is less important than being intrinsically motivated to help others though.
In circumstances where entry requirements are in place, you can also gain entry into Bachelor of Social Work degrees if you've completed a Certificate II or higher at TAFE too.
Have neither? Open Universities Australia has an open door policy. It means no ATAR and no experience is no problem. We empower you to get started with 'open enrolment subjects' delivered by leading Australian universities (we call this Open Access).
These subjects have no entry requirements, and when you study them through Open Universities Australia, you can still receive full government funding. Once you've successfully completed these, you can leverage your finished coursework to meet entry requirements for the course you wish to study.
Speak with our friendly student advisors to find out which open enrolment subjects open the door into social work.
Can you study a Bachelor of Social Work online?
You can most definitely choose a Bachelor of Social Work primarily conducted online—a great way to maintain your work/life/study balance. Depending on the course and university you choose, you may need to attend campus for in-person practicums at certain touch-points. And, to ensure you get the best-possible learning experience, it's likely that work placements will be in-person.
Keen to enrol in online Bachelor of Social Work degrees delivered by leading Australian universities online? Explore a number of options all in one place right here.
If you already hold a bachelor degree in a related field (other than social work) and studied at least one year's worth of social science units in that degree, you might be best suited to a Master of Social Work.
How much does a Bachelor of Social Work cost?
Costs vary depending on the university you choose to study with.
Commonwealth Supported Places (CSPs) are available for eligible students – which can help take the pressure off the cost initially. In case you're not familiar with CSPs, it simply means that the Australian Government pays for part of your course. And for the rest of it, you can access a HECS-HELP loan. This is available, depending on your personal eligibility and circumstances, to both online and on-campus students.
Is there anything else I need to know about choosing a Bachelor of Social Work?
You may have come across degrees in community services or community welfare. Naturally, there is a large overlap between courses in these areas and those in social work. However, community services and community welfare degrees are shorter. They typically take three years to finish, as you only need to complete 400 hours of workplace training. They're also accredited by a different body—the Australian Community Workers Association (ACWA).
Unsure which is for you? With a community welfare degree, you'll be able to do many social-work related jobs except for macro-level policy roles.
Remember, there's no right or wrong degree! People choose one or the other depending on their personal capacity and career goals. In fact, plenty of Bachelor of Community Welfare graduates go on to do a Master of Social Work later.
Step into a career that can positively impact so many lives! Discover all your options.
Browse  thousands of courses from leading Australian universities.
Or complete the form on this page to chat to an advisor about study options.
Explore courses