There are so many ways you can use a Master of Business Administration to get ahead in your career, and they aren't just in the business world. Let's look at what else is out there.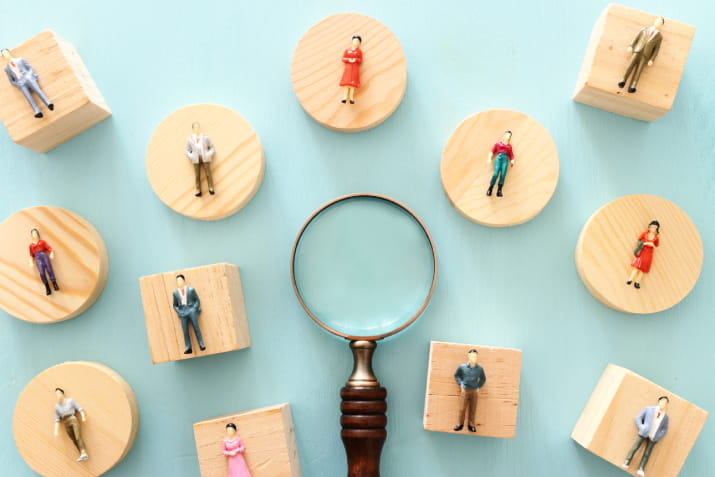 So you're thinking of completing an MBA, but you're not quite sure how this highly sought after qualification applies to anything outside your current industry. Rest assured—there are lots of opportunities out there for someone in your position, and they aren't all necessarily where you might think. Here, we explore where you can use an MBA, and whether an online MBA is right for you.
MBA careers aren't limited to business administration
When you think of an MBA, roles in human resources, operations, or finance probably make an appearance in your mind… it's not really a humanities friendly degree, right? You'd be surprised.
Katherine Attree, who is the course director for Charles Sturt University's Master of Business Administration (with specialisations), says: "Because an MBA is a generalist management degree, it attracts a lot of people from non-business disciplines. Scientists, teachers, lawyers, senior police, clinicians, directors of aged-care facilities—people who have moved up in their organisations to leadership roles."
MBAs teach organisation, resilience, strategy, and leadership, among other skills, that are all key to success in a range of industries. Despite its business bells and whistles, an MBA focuses on helping people progress in their careers, no matter where their path began.
Here are a few careers you might not have considered that pair well with an MBA:
Not-for-profit (NFP) management
If you want to change the world via the NFP sector, an MBA can be the cornerstone of your leadership progression. You'll be able to use your strategy, organisation and people management skills to bring your NFP's vision to life, building your team up as they move toward a common goal.
Karin Eurell, founder of the volunteer organisation DocTours, says that her MBA has refined her negotiation and people management skills, and helped her to look at the bigger picture.
"When you're working with NFPs, it's not about commanding or demanding people to do things your way and more about explaining what you expect people to achieve and encouraging them to do their best," she says.
Forensic accounting
Do you come from a finance background? If you're regularly (and willingly) neck-deep in analytics, relish multiple moving parts or revel in complex problems, an MBA could be the next step you haven't considered.
As a forensic accountant, you could be doing anything from uncovering bad accounting practices and fraud to larger financial crimes; you may even implement protections against complex illegal activity. Potential workplaces include governments, accounting firms, not-for-profits, and private consulting, to name a few.
Construction project management
Construction is one of the fastest growing industries in 2022, but you might not connect the business of bricks, wood and fabrications with an MBA. Before you set foot on a worksite, complex spreadsheets, calculations and agreements have been considered and approved before kicking over to the project management phase. If this is where you see yourself—at the numbers end of construction—an MBA is for you.
MBA graduates have the opportunity to walk away with a mastery of scheduling, budget management, strategic planning and human resource management—important skills in construction management. As a project manager on a construction site, you'll use these fundamentals to consult with architects, make sure everything runs on schedule, and ensure things go smoothly between the client and the team.
Health and welfare service management
Healthcare is set to boom in the next five years, with health and welfare service management roles taking centre stage.
If you're on the ground, in our hospitals, aged-care facilities, social services or general practitioners offices, an MBA will open new doors. Running departments and managing people in line with stringent regulations takes strategy, planning and an up-to-the-minute understanding of the healthcare industry. While an MBA can't inform that last point—you'll be responsible for seeking out the latest in healthcare—it can give you the ability to strategise effectively in pressure situations. It can also teach you to balance staffing needs with the finances involved in business and management.
Natural sciences management
If you come from a background in the sciences and want to play a greater role in directing research projects, an MBA is the way to go. Leadership, project management, data analysis and being able to draft reports are valuable skills within this field. Budgeting is also highly relevant, as you may be overseeing large research projects.
Depending on the industry and field of science, the role a natural sciences manager plays will vary. You might want to work in pharmaceuticals, or be part of a not-for-profit like the World Wildlife Fund. Whatever you choose though, an MBA will give you skills that are highly transferable.
Should you study an online MBA?
Are you tempted to study an online MBA? Online study, or distance learning, is packed with simple but sometimes unexpected perks. In-person classes and tutorials are out the window, which makes time-planning easier. Plus, your commitments don't need to take a backseat—you won't be expected to give up work and structure your availability around fixed lecture times. Studying through Open Universities Australia is all about studying your way.
You can also study where you like, meaning that even if you're getting your MBA in Australia, you're not land-locked for months at a time. You can travel, explore and adventure while growing your knowledge.
Whether you want to step into a management role, change careers, or gain confidence in the complexities of running a business, there are plenty of reasons to study an MBA online.
Did you learn something new about the humble MBA today? If you're keen to know more, reach out to one of our experienced student advisors about which MBA is right for you, or explore at your own pace.