A Master of Business Administration (or MBA) is one of the most respected management qualifications you can get. Learn more about the MBA program, and what it takes to enrol.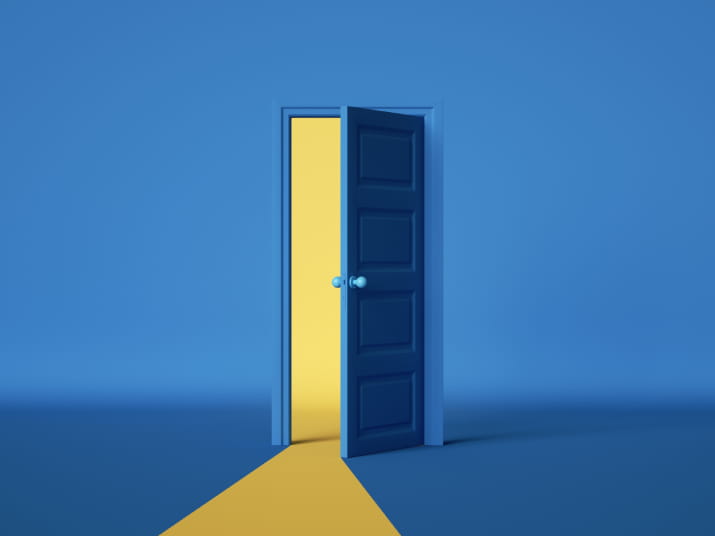 If you're exploring the world of management and business, then you've probably heard of an MBA program.
An MBA is a postgraduate degree designed to help you step up as a business leader. The course is known for its real-world, practical focus, and for teaching students vital leadership skills.
It's a popular choice with professionals who want to take on senior management roles, because it's recognised in industries ranging from finance, marketing and media to the public sector and government. Over a third of all Fortune 500 companies are helmed by MBA-qualified CEOs, which should give you an idea of how highly the course is regarded.
What does MBA stand for?
MBA stands for Master of Business Administration.
The qualification itself was originally developed by Harvard Business School, so it has prestigious roots. Generally, MBAs are undertaken by professionals with management experience, or aspiring leaders who want to qualify for a promotion. You can earn your MBA either online or on campus, depending on how flexible you'd prefer your schedule to be.
What do you learn in an MBA?
During your MBA study, you'll deepen your knowledge across core areas like:
Leadership
Strategy
Managerial finance and accounting
Economics
Marketing and communications
Governance and operations
You can also choose from various electives that allow you to follow your own professional interests and develop skills for your specific career.
How long does an MBA take?
It depends which MBA you study, and what university you study with, though on average it takes about two years of full-time study. Since most MBA students are full-time professionals, it's common to complete your MBA part-time for up to five years.
You can expect to complete approximately 12 subjects in total (though again, this can vary according to your chosen uni).
Why do an MBA?
Think of an MBA as an investment in your career. Studying this qualification can help you to:
Earn a higher salary. The knowledge you gain can open the door to executive-level roles, which come with impressive salary packages.
Change direction in your career. You have two choices when enrolling in an MBA—you can treat it as a generalist course and learn all business fundamentals, or you can specialise in an area that interests you, like finance, marketing or human resource management. Either path can lead to exciting new career opportunities.
Grow your professional network. Whether you choose to study online or on campus, your MBA will connect you with lecturers and classmates who are leaders in their fields. These relationships can help you climb the corporate ladder long after you graduate.
Pursue international career opportunities. An MBA is a globally recognised degree, so you'll be able to explore job offers outside of Australia.
Is an MBA a good degree?
Undertaking MBA study allows you to develop well-rounded skills that you can apply in almost any industry. The course also attracts a high calibre of students, teaching staff and mentors, which makes it a great way to meet successful senior executives and discover new business opportunities.
However, an MBA isn't a golden ticket to higher-paying positions. It requires hard work and dedication, and it's often considered one of the harder postgraduate qualifications.
What are the entry requirements for an MBA degree?
The entry requirements for an MBA vary across different universities.
Generally, you will be required to have either:
A recognised Bachelor Degree
A Graduate Certificate or Graduate Diploma in Business Administration with the university that you are applying to; or
A minimum period of proven full-time management experience (the university will make an assessment at its discretion)
We recommend carefully checking the entry requirements for your specific course before applying. You can find this information on your university's website, or by searching for your qualification here on Open Universities Australia.
Which MBA course is best in Australia?
To find the best MBA course for you, we recommend doing your research.
One way to determine the quality of an MBA is by looking at its accreditation or ranking. There are three international accreditations that are particularly respected, known as AACSB, AMBA, and EQUIS accreditation.
When you see these accreditations, you'll know the university's business school is rated highly on teaching standards, student success and service delivery. As an example, the University of South Australia Business School is one of only 169 universities in the world to be accredited by EQUIS, which sets the benchmark for international management schools.
When comparing courses, it's also worth asking yourself questions like:
What subjects are available, and do they match my career goals?
Who is on the teaching staff? What is their professional experience?
Are there regular networking opportunities?
Is there a mentorship component and what mentors will I have access to?
What's the financial investment?
Speak to other colleagues or MBA graduates and learn about their experience to help you decide. Your place of employment may also be able to offer a recommendation on where to study.
Regardless of the direction you choose, it's important to know that there is no difference in quality when studying your MBA online or on campus. In fact, many professionals prefer to complete their MBA a subject at a time online because they can keep working full-time—and put what they learn into practice immediately.

Explore online MBAs available through Open Universities Australia now.