Have a passion for information technology? Meet Ben, a young Aussie who now walks the hallways of tech-giant Microsoft.
Why wait for a pre-determined 'right time', if you're ready to make your move now? This mentality accelerated Ben's career, got him employed by Microsoft, and positioned him years ahead of his peers.
As Ben went through high school, he felt that he wasn't being challenged. So he made the decision to skip straight to a university education, enrolling in RMIT's Bachelor of Information Technology, online though OUA. For the past 5 years since graduation, things have been moving fast.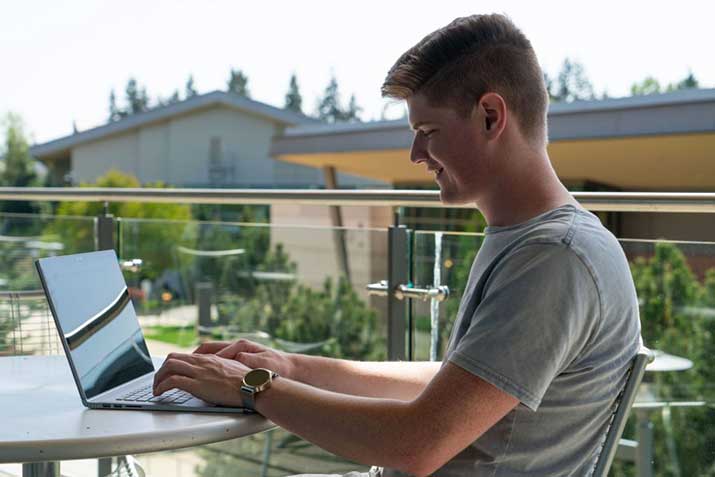 At 22 years old, Ben now holds a full-time position at Microsoft, and is based in Washington nearby the Microsoft headquarters. While his friends are only just starting uni, Ben has already undergone an internship, which landed him a permanent position, and is now a front-end developer for Microsoft's SharePoint team.
"Working on a product like this allows me to have impact on millions and millions of people's lives across the globe"
SharePoint is platform on the web for document management and collaboration, which many organisations around the world use as an intranet. It's a market leader in the space. "Working on a product like this allows me to have impact on millions and millions of people's lives across the globe" says Ben.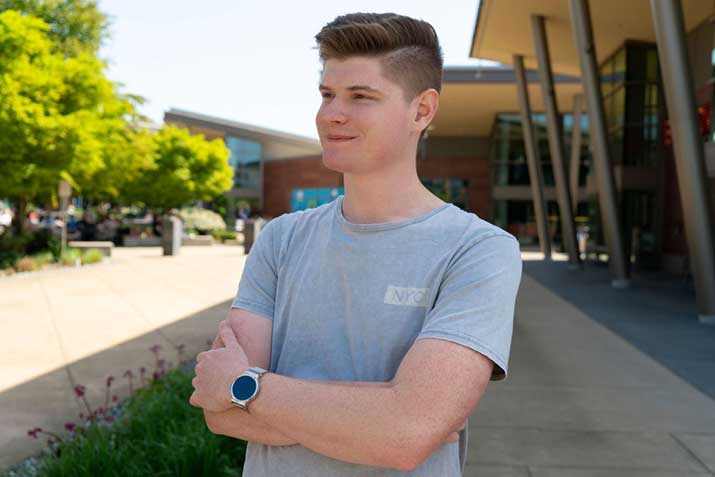 Ben is gaining a world of knowledge through his role, but what he learned through his degree still comes in handy everyday. His specific knowledge in software engineering is essential, but the soft skills he learned, such as structuring information and team management have proved just as valuable.
When the time comes, Ben plans to move back home to Australia to have a family – but for now, he's got the perfect setup to rocket towards success. "As for career ambitions, I think right here at Microsoft is where I'm achieving them".
Are you ready to push ahead?
The right time is when you feel ready, and what better way to ready yourself than to than get a solid education behind you.
Through OUA, you can study online, in your own time and space. Everything you need is provided in your university's online Learning Management System (LMS). You'll study the same coursework as an on-campus student, only with more flexibility to tailor your experience. To help you find the right study option, OUA has a team of experts, who'll also help you manage your studies after enrolment. So come join OUA's passionate community of students – online, but never alone.
Related courses:
Bachelor of Business Information Systems – Swinburne University
Bachelor of Information Technology and Data Analytics – University of South Australia
Master of Information Management – Curtin University
Browse  thousands of courses from leading Australian universities.
Or complete the form on this page to chat to an advisor about study options.
Explore courses