Missed the all-important uni census dates in 2021? Ensure you know when you can withdraw this year with these facts.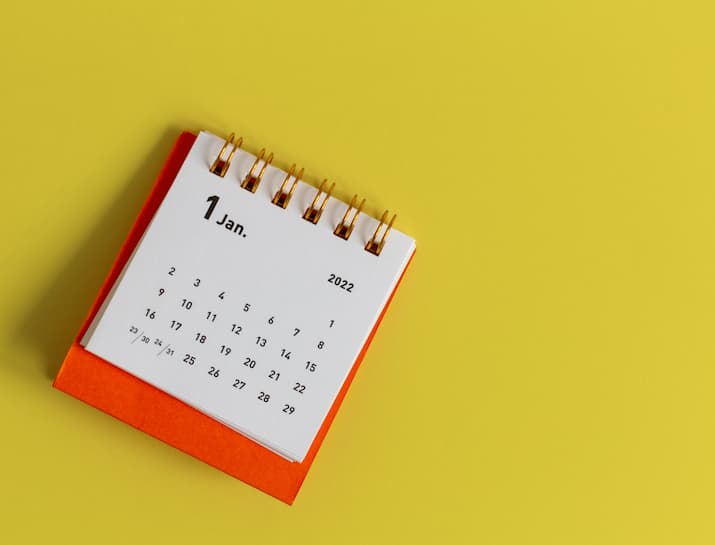 Knowledge is power. Particularly when it comes to uni census dates and uni key dates. They're your ticket to understanding when you can apply for subjects or withdraw from them without financial penalty—that is, without it negatively affecting your grades or your wallet. With that in mind, let's dive in.
What's a uni census date mean?
Once you've enrolled and started learning, the census date is the last date you can withdraw from the subject you're studying without incurring a financial liability or an academic penalty (without affecting your grade) for that subject.
Each study period has its own census date, so you'll need to check the census date for the subject you're studying with your university.
Check out the Key Dates page for this year's dates.
What is the 'last date to withdraw without academic penalty'?
The 'last date to withdraw without academic penalty' is different to the census date. It occurs after the census date and allows you one final chance to withdraw from the subject. Withdraw at this stage of the process (having missed the census date), and you will still incur a financial debt for the subject but will not receive a fail grade for not finishing the subject.
Feeling confused? The following table breaks down the outcomes for withdrawing at different stages.
| | |
| --- | --- |
| Withdraw from a subject before the census date | You will not pay for the subject or be graded on the subject |
| Withdraw from a subject after the census date but before the last date to withdraw without an academic penalty | You will pay for the subject, but you will not receive a fail grade for that subject |
| Withdraw after the census date and after the last date to withdraw without an academic penalty | You will pay for the subject and will receive a fail grade for the subject |
Dates for the last day to withdraw without academic penalty can also be found on our Key Dates page.
Other uni dates you should know in the academic calendar
Keeping across uni dates is an important part of being a student. Particularly with online study—as there are no face-to-face interactions with tutors and lecturers to remind you of when to do things.
Enrol through Open Universities Australia, and we'll be in touch to remind you of dates such as enrolments and applications closing. You can keep across these dates as well as census dates here.
We recommend marking them in your diary. Either buy yourself a hard cover that'll keep you in-check, or use Google Calendar or similar to ensure you never miss a beat.
When does uni start in 2022?
Open Universities Australia doesn't operate using traditional study calendars. It's one of the many benefits of enrolling via our marketplace. Study with a leading Australian university through us, and you can study when it suits you—with enrolments open year-round.
Browse courses to see when your top pick is next available. It's likely that it won't be far off.
Uni application dates
Uni application dates can be found here. If you're considering applying for a course, we recommend you get started early to allow ample time for finding and scanning through required documents. You'd hate to miss out!
Our friendly student advisors are available over the phone, via Live Chat or text to help you through the process. Get in touch.
Getting help before you withdraw
Your reason for withdrawing from a subject is personal and will be understood by the university you're studying with if you're swift in letting them know.
There are a number of actions you can take before withdrawing, depending on your scenario:
"I don't understand the course content"
Feeling as though you've been left behind on a topic is gut-wrenching. But it doesn't have to be. Students who enrol through Open Universities Australia are given access to four hours of free tutoring per quarter (excludes IELTS) thanks to Smarthinking—an online tutoring service.
Find out how their expert tutors can help you understand topics and tackle assignments across a range of study areas.
"I'm falling behind already"
Perhaps the test you were meant to complete last week has somehow made it to this week's to-do list. Or maybe you're feeling too far behind on readings. Whatever it is, we'd recommend speaking with your university tutor or lecturer in the first instance to see what their advice is. In most cases, you will be able to catch up without withdrawing.
"I think I chose the wrong subject"
Life's all about taking chances. So first of all, good on you for taking the chance on the subject you're studying.
If you're finding the topic isn't quite what you're looking for, there are solutions. Get in touch with our friendly student advisors before the census date and they'll be able to help. You may be able to withdraw from your current subject and re-enrol in one that is much more to your liking.
"I have experienced serious changes in my life"
Sometimes our circumstances are out of our control. You may be dealing with some unrest at home, or financially, that you just didn't see coming.
In these scenarios, you may be able to withdraw after the census date without academic or financial penalty by applying for Special Circumstances.
Browse  thousands of courses from leading Australian universities.
Or complete the form on this page to chat to an advisor about study options.
Explore courses