How are SEO and SEM different? What is content marketing? How many kinds of social media marketing are there? Get the scoop from our expert!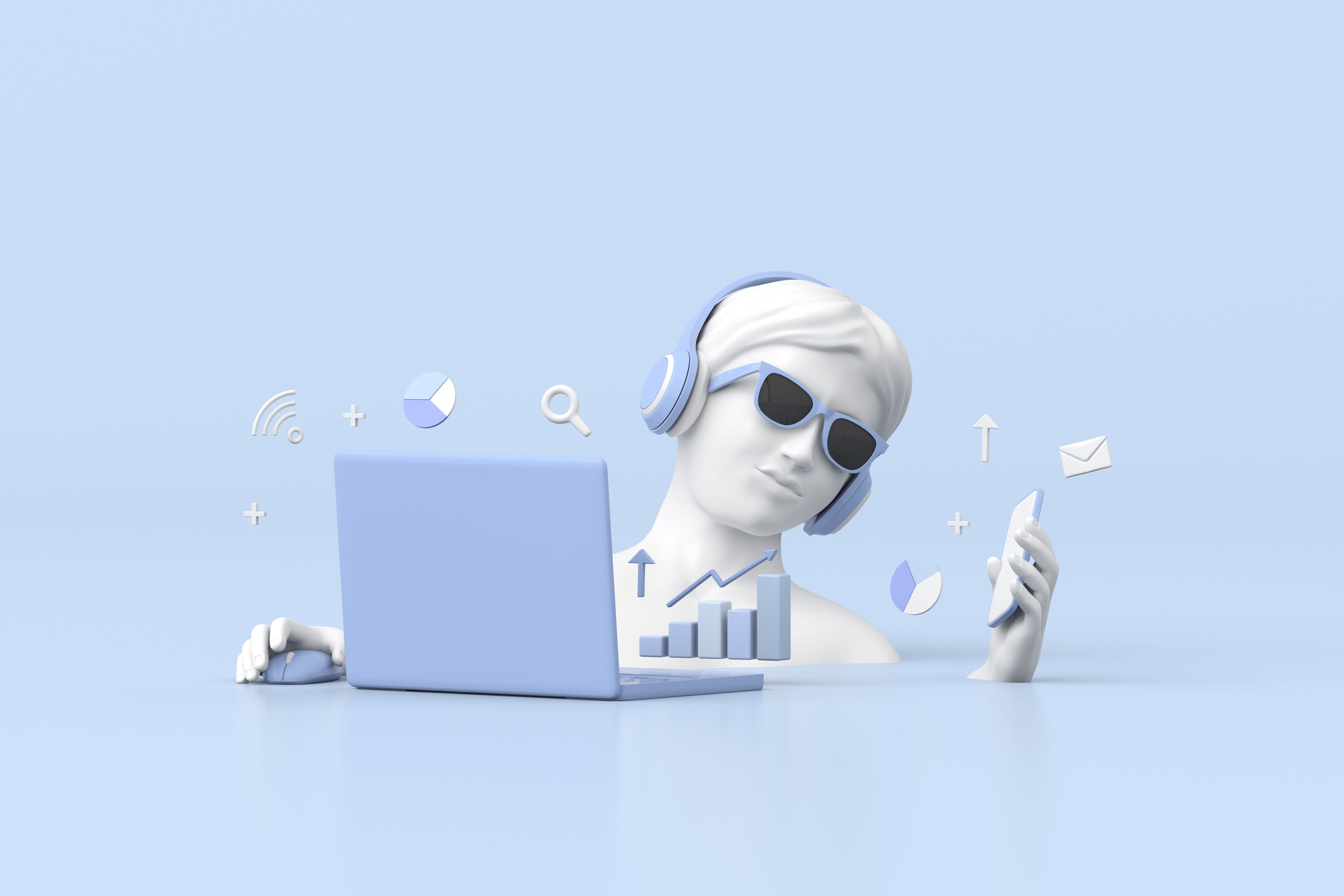 What are the types of digital marketing available?
Depending on who you ask, you'll hear there are anywhere from four to twelve different types of digital marketing.
Why the vastly different answers? Because it's a relatively new and constantly evolving field. Regardless of the type you choose to focus on, the role of digital marketing is an essential one.
"It's every brand's go-to. Digital marketing impacts change. It improves visibility in search, cost-effectiveness of campaigns and relationships with customers," says Candice Ayad, Performance Marketing Lead for the Bank of Queensland Group (which includes Virgin Money and ME Bank).
We quizzed her further to find out who the MVPs are in the digital marketing world. Hint—you'll want to know at least the basics of each to land a role in the business.
First up, SEO. But what is SEO?
Strong search engine optimisation (SEO) is what helps you appear higher on search engine results pages. To underline why this is important, Candice tells us that "75% of people never scroll past the first page of search engines."
SEO strategies are typically divided into two areas—on-page SEO and off-page SEO. The former refers to any improvements you make to your own site to boost its search ranking. Using keywords, HTML tags, page titles and making the user experience smooth and friendly all count!
Off-page SEO is measured by the number of links to your site from other sites. These include backlinks (links from third-party sites) and links from your own social media account (the more you post, the more new customers you draw to your website). Making sure you've set up a Google My Business listing, which adds your organisation to Google Maps, is another pro tip.
SEO is one of the most important types of digital marketing. According to Candice, "those who work in the space usually only specialise in this space, due to the intricate skillset it demands."
As a function, SEO specialists aren't always placed within the marketing team. Sometimes, they sit in the user experience (UX) or web teams. However, all digital marketers should learn underlying SEO theory, so they can better collaborate with their SEO colleagues.
What is SEM?
Search engine marketing (SEM) refers to ads that look like search engine results and can appear at the top of search engine results pages.
Candice gives us more insight. "There's a correlation between awareness-building channels like TV or outdoor advertising and SEM." Basically, if people recognise your brand, they're more likely to click on your ad and stay on your site, which can make your SEM a whole lot more cost effective.
Amongst all the different types of digital marketing, SEM is usually the one that features in a brand's 'always on' strategy. SEM is the marketing team's responsibility, and is usually looked after by in-house digital marketing specialists, a media agency or both in tandem.
Finally, SEM can positively impact SEO. By driving high-quality customers to your site, it leads Google to deduce that you are an authoritative source of info, which then boosts your ranking on the search results page.
Understanding and being able to articulate the relationship between SEO and SEM will put you in good stead when you're interviewing for a digital marketing job.
What is content marketing?
Simply put, people want interesting, memorable or useful information, in any form and shape. Think blog posts (like this one!), newsletters, white papers, social media posts, video and more. Typically, the content is published on your own website and promoted via your own channels like email and social media.
If your brand can create content that feels authentic and sticks with people, you should be able to improve awareness of and affinity to it. When it's time to buy, people are much more likely to choose your product or service.
But before you start writing articles or shooting videos, you'll want to figure out a few things.
Usually, you'll do keyword research and incorporate those keywords into your content. If this sounds like SEO, it is! Says Candice, "Creating the right content can organically increase brand awareness and site traffic without funnelling spend into paid marketing channels."
You'll also want to decide what formats to use, how you'll distribute the content, how often you want to publish and who will help you pump out the content (cue sweat bead emoji).
This type of marketing is a long-term strategy that requires commitment, investment and people power. Increasingly, larger companies are maintaining teams of writers and strategists to service the hungry beast that is content marketing!
What is social media marketing?
From TikTok, Instagram and Facebook to Youtube, Twitter and LinkedIn, we are, as a society, wedded to scrolling endlessly on social media. It's the perfect place for brands to connect with rapt audiences.
Social media marketing is often split into 'organic' (that's when you post content to your brand's own accounts and don't pay for media) and 'paid' (exactly what it sounds like—you create ads that look like social media posts which are served to your audience within their content feed).
Compared to other types of digital marketing, this one changes most frequently. "Right now, Reels are the hot topic on Instagram. Tomorrow, who knows?" Candice says.
"These platforms rely heavily on enhanced algorithms, which means marketing teams need to stay ahead of the curve to be able to use these platforms to their advantage," she continues.
What digital marketing blogs are discussing
Third-party data, or cookies, are how businesses know which webpages a customer has visited or what smart home-ready robot vacuum they secretly wish they owned. This information is used to create targeted ads aimed at the customer.
"But as internet users have grown savvier, privacy is now a major concern", says Candice. While some marketers are worried about finding other ways to reach their customers, others see this as an opportunity. By being transparent and asking permission to collect data, they hope to increase trust in their customers and strengthen their brand.
What online courses will get me into digital marketing?
If you're ready for a degree, a Bachelor of Marketing will orient your thinking for the rigour of digital marketing.
As Candice advises, "It's so important to think commercially. At the end of the day, digital marketing is there to do a job. Don't forget the initial objective."
Should you already have your bachelor degree, consider a Graduate Certificate, Graduate Diploma or a Master of Marketing. And, there's always the option to test the waters with a single subject or short course.
Browse  thousands of courses from leading Australian universities.
Or complete the form on this page to chat to an advisor about study options.
Explore courses