You're inspired by the likes of Sheryl Sandberg and Elon Musk. But should you bother with a business degree? Or climb the ladder through merit? We take a look.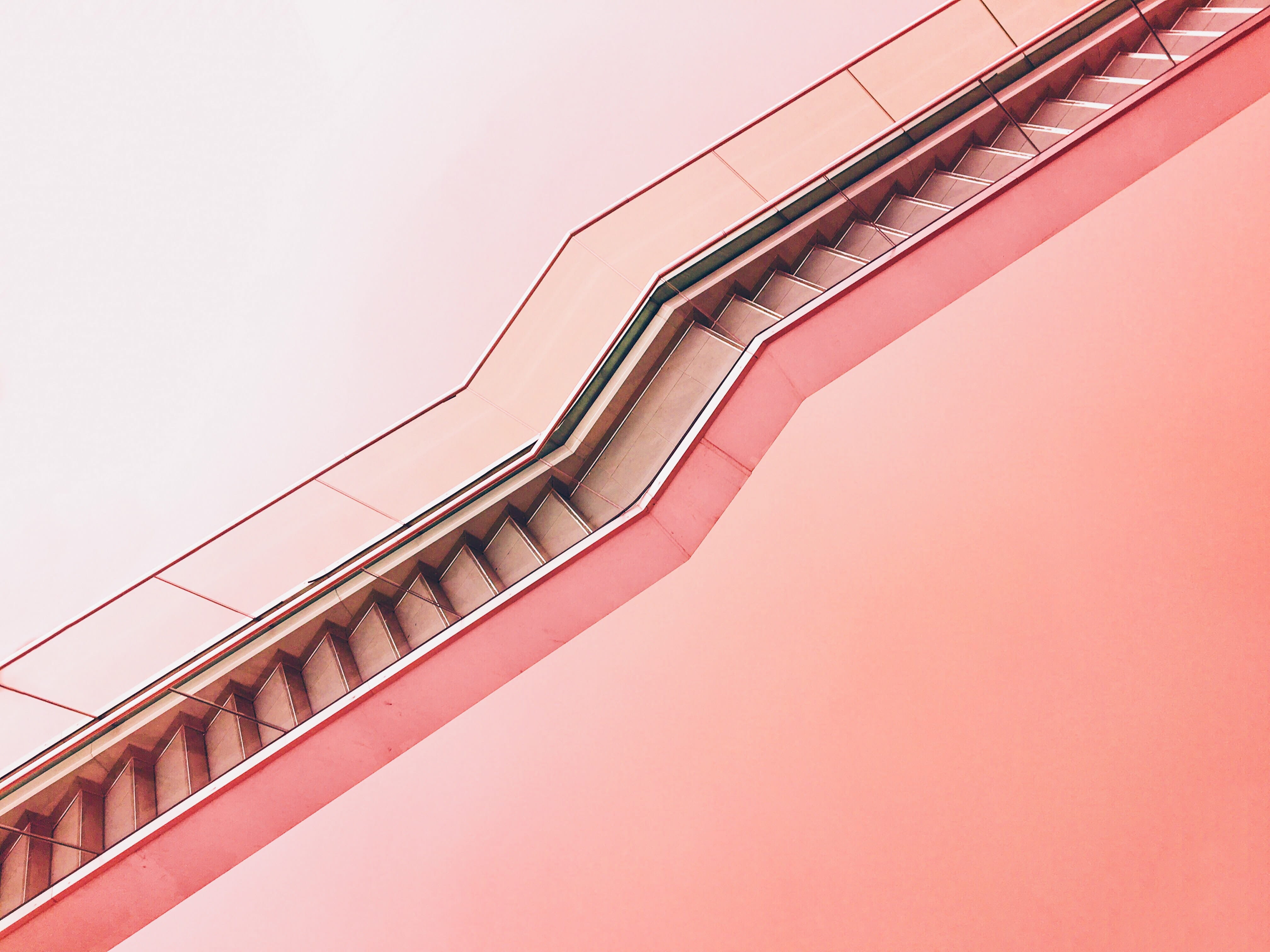 If you've decided on a career in business, bravo. You've taken the first step in discerning which career suits your skills, personality type, passions and values. And that's no mean feat. Better yet, in doing so you've chosen a field that's ever-growing. In the world of business, opportunities are endless. You can combine just about any passion—be that fashion, technology, pooches or video games—with business.
Now comes the tricky part. Unlike many other career paths, a career in business is one that can be carved in many ways. Speak to any business bigwig, and they're likely to tell you the wide and varied ways they made it into the role they're in today.
Some who succeed in business never hit the books after leaving school. In fact, there are some who left their high school education to pursue their careers. Steve Jobs famously didn't finish university— going on to found Apple instead. And as for Henry Ford? He left school at 16 before launching Ford.
Of course, for every story of a business leader who didn't study, there's one who did. The most successful investor of all time, Warren Buffet, earned his credentials at University of Pennsylvania's prestigious Wharton School of Business.
Meanwhile, Nike CEO John Donahoe holds a Bachelor Degree in Economics from Dartmouth College, as well as an MBA from Stanford University. MBAs in particular are popular amongst those wanting to supercharge their business success.
So, should you work your way up—putting hours into learning business through doing, or should you hit the books so that you can start your career with learned knowledge?
Keep reading to understand what a degree in business looks like, so that you can make the right choice for you.
What do you study in business?
What you'll study in a business degree can vary depending on the university you study with, the major you choose, and the level of study you enrol in (undergraduate or postgraduate).
At an undergraduate level, you can enrol in a Bachelor of Business. In this course, you'll learn how to become a strategic thinker by focusing on topics such as business theory, communication, leadership and decision making.
You will also have the opportunity to specialise in a major (an area of focus). Most universities allow you to choose from business majors such as:
Human resource management
Entrepreneurship
Marketing
Management
Business analytics
At a postgraduate level, many choose to take on a Master of Business Administration, otherwise known as an MBA. But more on that later.
Studying business online: the benefits
Beyond the flashy piece of paper that'll make mum and dad proud, a degree in business comes with a raft of benefits—some of which you may not have considered:
Meet people who'll get your foot in the door
University is a great way to meet people who you may work with in the future. The classmates you complete group projects with may become your future colleagues. And the lecturers delivering course content may just tap you on the shoulder when an opening pops up at one of the organisations they're affiliated with (if you make a good impression that is!).
Build connections you can call on later
You may need to call on a helping hand down the line in your business career. And what better way to do so than by leaning on the bright minds you met during uni? Study business and you'll start your career with an army of graduates you can get in touch with to bring your business ideas to life.
Learn in a low-risk environment
University encourages you to learn through case studies and present your own reports, findings and ideas in a safe, low-risk environment. Unlike life as an employed business professional, if you do make a slip-up you won't have any profits on the line.
Graduate with a portfolio
One of the hardest parts of launching a career in any field is being able to showcase experience when, put simply, you don't have any just yet! Through studying business however, you will. Graduate from a business degree and you'll enter the job market with a portfolio of assessments and ideas that will prove your worth to potential employers.
Why study business administration?
You may have heard of an MBA, or a Master of Business Administration, during your time researching a future in business. And it's no wonder why. The MBA is a revered course that enables many business-minded individuals to take their career into a more elite field of leadership.
A postgraduate course in nature, generally you will have had to study at an undergraduate level in an approved field before taking on an MBA. However, through Open Universities Australia you may be able to use your 5+ years of experience in a business-related field to gain entry instead. Our student advisors are experts at helping you understand how you can leverage your experience, both in study and life.
MBAs are offered with many universities through Open Universities Australia, and cover leadership topics such as:
Managing people
Managing organisations
Business decisions
Strategy
Big data
Analytics
International business
Working your way in and climbing the ladder
Stepping straight into the industry: the benefits
Not convinced you'd like to study before launching a business career? To be fair, there are some benefits that come with working your way into the industry instead of spending the time studying. These include:
Start your career sooner
You may be able to launch into your career at a younger age than you would if you wait until you graduate.
Avoid student debt
Tertiary education does come with a price tag, and you will need to pay fees upfront or via a HELP loan if you are eligible.
What's the right choice?
Ultimately, no-one knows which business path is right for you except for, well... you. But if you want the best of both worlds, consider studying through Open Universities Australia. We can guide you towards flexible online business degrees that allow you to work full-time in the industry.
We also make applying for financial assistance simple. Our student advisors can help you find out if you're eligible for a HELP loan. If you are, you can pay your student loan back once you're working in the industry and earning a professional wage.
Explore more options in business or chat with a student advisor today. In the world of business, anything is possible.
Browse  thousands of courses from leading Australian universities.
Or complete the form on this page to chat to an advisor about study options.
Explore courses