We're back with another instalment of awesome study apps, to help you become your most efficient, productive and knowledgeable self.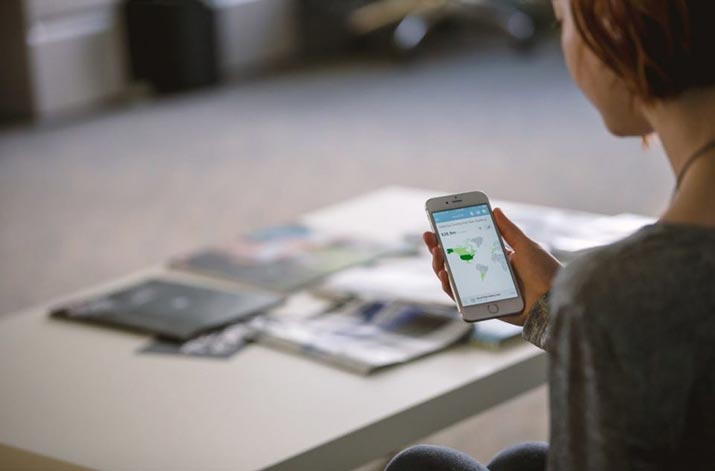 We've scoured the internet for some of the best apps for your mobile phone or desktop, and reviewed five that promise to help you with a variety of different jobs or problems.
Attention and focus
Focus Writer (for Windows desktop, Windows portable, Mac OS X, Linux) | Free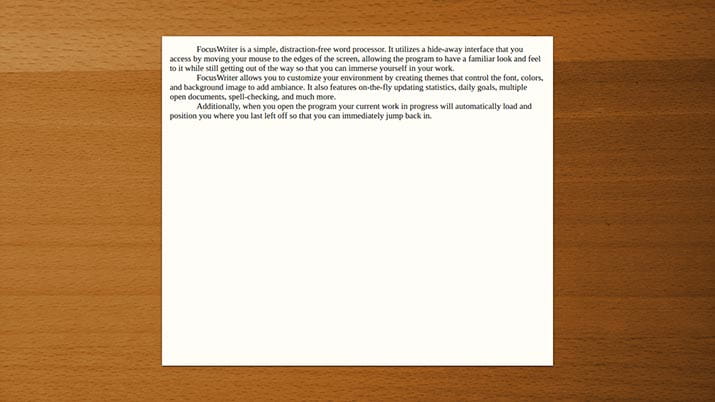 This is a word processor without the bells and whistles. But enough of them to make this a much better option than scribbling notes onto a pad (or typing them into Notepad).
In the latest version you can set timers and alarms, daily goals, add a typewriter sound effect, make use of an autosave function, live statistics (wordcount, etc) and spellcheck.
It's also visually customisable, so you can make this ultra-minimalistic app that little bit more "you".
The whole objective of it, if it isn't obvious, is to take out all the peripheral stuff and leave you with only the things you need to write. (You can get distracted fiddling with images, tables or the many other options that a piece of software like Word offers once you've got the hard part out of the way.)
Does it work? There's only one way to find out.
Productivity
Noisli (for Android, iPhone and Chrome) | Free on Chrome; $2.99 on iPhone and Android
This one goes straight into the Simple Idea Beautifully Executed category.
Speaking of categories we could quite easily have put it into 'Disconnect and unclutter' or 'Mental health' because the idea at the centre of this app is to not only block out distracting noise but to replace it with calming ones.
We tried the Chrome app – it's free, but we're pretty sure it has many, if not all the features of the smartphone versions.
You set a timer (for how long you want to study or work without the distraction of a noisy office, a nearby construction team or whatever it is that's stopping you from concentrating). You then set a "combo". This takes you to the Noisli website where you can choose from numerous ambient noise options, among them birds in a forest, the sounds of the beach, a babbling stream and the chatter inside a cafe. You then set the volume for one or more of these sounds. Once you're done, you give your combo a name and it's there on the app for you to use whenever you need it.
As an example, we set a crackling fireplace to a high volume and left rainfall and thunder much lower so it sounded like they were distant. It blocked out the noise AND kept us feeling cosy at the same time.
An excellent alternative to music while you study.
Disconnect and unclutter
Pause (for Android and iPhone) | $2.99
If you've read much about study techniques recently, chances are you'll have heard about mindfulness. With its roots in Buddhism and other religions, mindfulness has been practised by people in one form or another for centuries, but has gained real mainstream popularity in the West over the past decade or so.
This app takes the principles of mindfulness – as well as elements of Tai Chi – and combines them in a mobile format.
The method is simple: to relax and regain focus – who hasn't needed to do that during a trying study session? – you let the app guide you as you "slowly and continuously [move] your fingertip across the screen". The scientifically tested and validated technique is supposed to activates your parasympathetic nervous system (sometimes referred to as the body's "rest and digest" system).
It's a form of meditation available at – and through – your fingertips.
Mental health
ReachOut Breathe (by Reach out Australia) (for iPhone) | Free
You may think of anxiety as an internal phenomenon. Something that affects you or others from within. But anxiety is often accompanied by several physical symptoms including a racing heart, tight chest and quick or short breathing.
Studies have shown that slowing your heart rate can be helpful during feelings of anxiety as it can help us feel calmer. This app takes that scientific insight and cleverly helps users to take control of their breathing and at the same time lower the speed at which their heart beats.
Most modern phones can now easily measure your heart rate using your camera – apps tell the camera to look for slight changes in the colour of your finger tip, which the app interprets as blood pumping through the finger. That's exactly what this app does and it lets you start comparing your heart rate at different stages during the breathing process.
The Breath Tool is much simpler. It simply helps you to control your breathing by timing your breaths and encouraging you to slow them down. You can change the settings to make the intervals between breaths faster or slower.
The app isn't just useful during times of anxiety, but before times you think might be stressful (exams, for example), before going to bed and at any time you feel that you'd like to be more relaxed.
Browse  thousands of courses from leading Australian universities.
Or complete the form on this page to chat to an advisor about study options.
Explore courses